DonorsChoose.org and AT&T Want Teachers to Submit Tech Ideas That Help Students Tell Stories
By Nicole Anderson, AVP of Social Innovation at AT&T and President of the AT&T Foundation,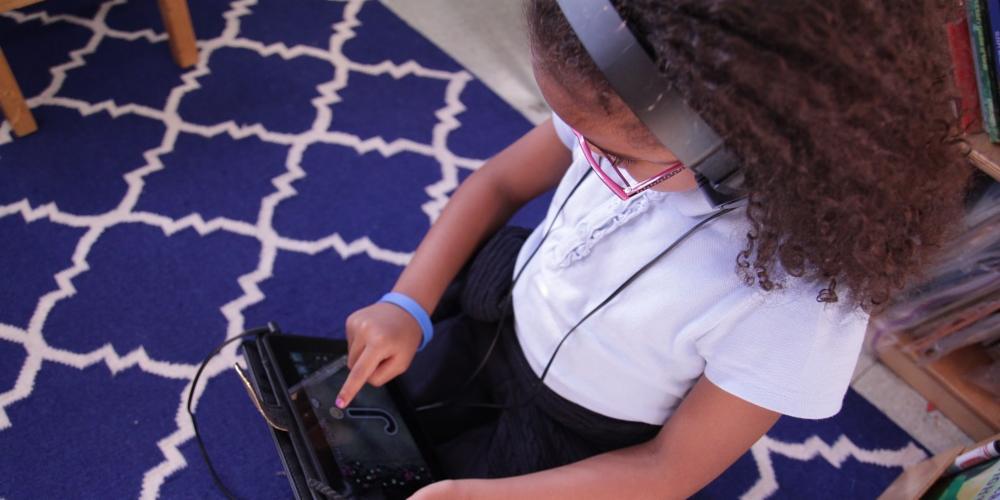 A podcast that empowers students to deliver local news to their community. Technology to host a blog for elementary school English language learners and their families. A year-long mobile video documentary about the benefits of therapy dogs for students with special needs.
These are just a few of the digital storytelling-focused projects that teachers have submitted for funding on DonorsChoose.org. The platform makes it easy for anyone to help a classroom in need.
At AT&T we understand the power of storytelling and how technology can bring a story to life in new and creative ways.  DonorsChoose.org knows how to make  significant impact with teachers and students. We're proud to work with them on the first ever "AT&T Digital Storytelling Challenge Presented by DonorsChoose.org."
Starting today, we invite Pre-K through high school teachers and classrooms to submit their unique digital storytelling projects in need of funding. All projects that qualify for the AT&T Digital Storytelling Challenge will receive matched contributions. From now to March 16 to submit.
After March 16, DonorsChoose.org will select the 30 most innovative projects. We'll then open those up to public voting online and via a text-to-vote campaign from mobile devices. Public voting will determine the top 10 teachers and classrooms to receive a DonorsChoose.org gift card worth at least $5,000. We hope these deserving teachers and classrooms will use the investment to bring their projects to life – impacting as many students as possible and creating a whole new generation of powerful storytellers.
To date, DonorsChoose.org has mobilized more than 3 million citizen donors, who have raised upward of $635 million in classroom project funding. This has helped make classrooms and projects more engaging for over 26 million students across the country.
To learn more, or submit a project of your own, go to DonorsChoose.org. And be sure to follow along as we document this exciting project on Facebook and Twitter @ConnectToGood and @DonorsChoose.
Let the digital storytelling begin!