Land Betterment Corporation Commits to Sustainable Bee Habitats Through Its Subsidiary Pollinate
Creating sustainable bee habitats on former coal mining properties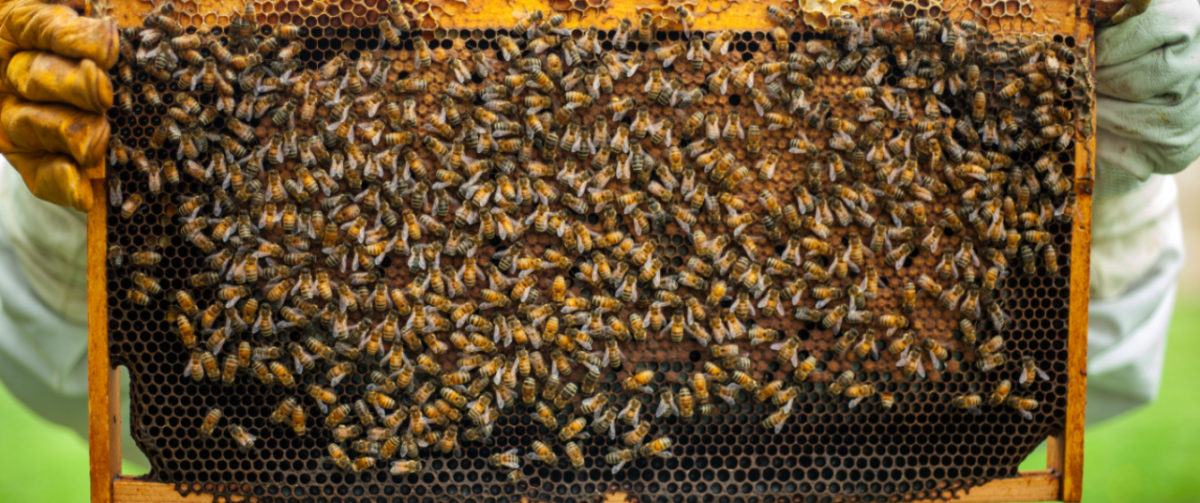 FISHERS, Ind., May 6, 2020 /3BL Media/ - Land Betterment Corporation ("Land Betterment" or the "Company"), an environmental solutions company fostering positive impact through upcycling former coal mining sites to create sustainable community development and job creation, is committed to enhancing the ecosystem of former coal mining sites through its subsidiary, Pollinate.  Pollinate is focusing on cultivating bee colonies on former mining properties. With bees being by far the most significant animal pollinators and critical to the ecosystem, Land Betterment is aiming for Pollinate to work synergistically with its Environmental Services division as well as its agriculture subsidiary, Betterment Harvest.  
Consistent with Land Betterment's overall business model, Pollinate will collaborate with experts in the region and combine their knowledge with new technologies to maximize the growth and purity of the colony while also being able to scale the division efficiently and effectively.  In addition to being complimentary to other Land Betterment divisions, Pollinate will also harvest and process organic products such as pollen, honey and wax.
"Creating sustainable bee habitats are vital to bringing back vibrant ecosystems in the region, especially on land scarred by prior thermal coal mining.  We are able to utilize the vast lands being reclaimed to feed the bee colonies while also speeding up the healing process of the impaired lands," stated Kristie Slone, Environmental Solutions/Water Specialist. "It seems that there is not that many win-win-win scenarios in the world but Pollinate feels like the wins keep racking up given our unique, vast land access, protected areas and environmental and ecological benefits."
Pollinate has reached out to the local beekeeper societies to ensure that only native and highly effective bees are added to the local ecosystems.  The food products, by products and bees will first be sold in the local communities and then to the broader food and beverage industry.  
For information on Land Betterment's community-based crowdfunding campaign and to join the cause, visit: https://fundopolis.com/raisedetails?id=fade63b4-fb1d-402b-b5ab-eee3d5c961f6.
About Land Betterment Corporation
Land Betterment Corporation, an Indiana Benefit Corporation and Pending B-Corp, is an environmental solutions company focused on fostering a positive impact through upcycling former coal mining sites to create sustainable community development and job creation.  The Company utilizes a complete solution-based lifecycle program to restore and rehabilitate the environment and revitalize communities in need of change and opportunity. Land Betterment accomplishes this by identifying un-reclaimed, run-down and neglected coal mining sites, fixing the environment through reclamation and remediation, and then repurposing the land to support a sustainable business that serves the community.  Land Betterment firmly believes that with real solutions it is possible for restoration of impacted areas to live side-by-side long term employment, while building sustainable and safe surroundings for communities and our planet.  For more information visit landbetterment.com or connect with the Company on Facebook, Twitter, and LinkedIn.
Special Note Regarding Forward-Looking Statements
This press release contains "forward-looking statements" within the meaning of the Private Securities Litigation Reform Act of 1995.  Forward-looking statements involve known and unknown risks, uncertainties, and other important factors that could cause the Company's actual results, performance, or achievements or industry results to differ materially from any future results, performance, or achievements expressed or implied by these forward-looking statements.  These statements are subject to a number of risks and uncertainties, many of which are beyond Land Betterment Corporation's control.  The words "believes", "may", "will", "should", "would", "could", "continue", "seeks", "anticipates", "plans", "expects", "intends", "estimates", or similar expressions are intended to identify forward-looking statements, although not all forward-looking statements contain such identifying words.  Any forward-looking statements included in this press release are made only as of the date of this release.  The Company does not undertake any obligation to update or supplement any forward-looking statements to reflect subsequent events or circumstances.  The Company cannot assure you that the projected results or events will be achieved.
Company Contact:
Mark LaVerghetta
317.537.0492 ext. 0
Chief Governance Officer, Corporate Finance
info@landbetterment.com