Kohler Co. Announces Wind Power Investment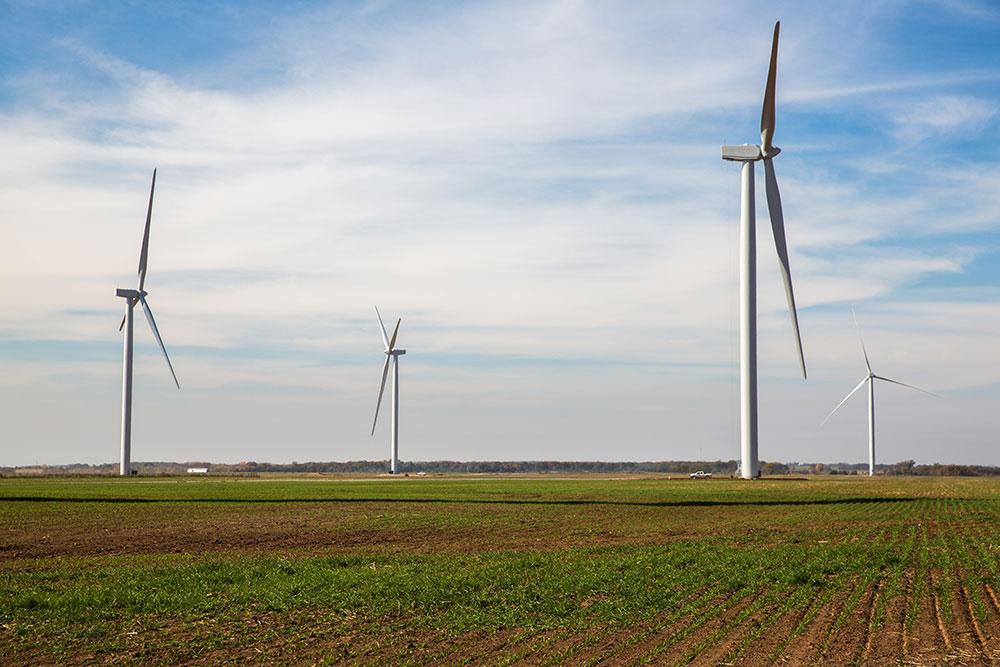 Kohler to purchase electricity from new Kansas wind project equal to Kohler's total U.S. and Canadian annual demand.
KOHLER, Wis., March 6, 2018 /3BL Media/ – Kohler Co. today announced a 15-year agreement to purchase 100 megawatts of wind power per year from the Diamond Vista wind farm located near Salina, Kansas.
Enel Green Power North America will construct the project this year and will be the long-term owner and operator of the nearly 300 MW wind project. Enel acquired Diamond Vista from Kansas-based renewable energy developer Tradewind Energy.
"We are pleased to partner with the Diamond Vista Wind Project to play a leading role in reducing fossil fuel usage to power the U.S. electrical grid," said Rob Zimmerman, Director of Sustainability at Kohler Co. "This project is one component of a comprehensive strategy Kohler has created to achieve its overall goal of being 'Net Zero' in greenhouse gas emissions by 2035.  In addition to this investment, we will continue to drive energy efficiency in our manufacturing processes, buildings, and truck fleet; install onsite renewable energy projects; test and implement new manufacturing technologies; and develop new products and materials that require less energy to make."
The project, which is currently under construction, is expected to begin operations by the end of 2018. In selecting this project, Kohler evaluated the power generation needed to compensate for its annual kilowatt hour consumption and the financial and environmental benefits of making this type of renewable energy investment. 
Kohler's share of the expected generated power from Diamond Vista will be enough to power nearly 40,000 homes. When the project comes online, Kohler's share will be sold to the wholesale electric market, with the company receiving renewable energy credits (RECs) equaling the company's total annual electricity needs for its 85 manufacturing facilities, offices and warehouses in the U.S. and Canada.  Globally, the project will reduce Kohler's greenhouse gas emissions footprint by 26 percent.
The Diamond Vista project comes after numerous operational investments Kohler has already made to improve the efficiency of its manufacturing processes to use less energy. In 2017, Kohler received numerous awards for its environmental sustainability efforts and released its first public Sustainability and Stewardship Report.
About Kohler Co.
Founded in 1873 and headquartered in Kohler, Wisconsin, Kohler Co. is one of America's oldest and largest privately held companies comprised of more than 35,000 associates. With more than 50 manufacturing locations worldwide, Kohler is a global leader in the manufacture of kitchen and bath products; engines and power systems; premier cabinetry and tile; and owner/operator of two of the world's finest five-star hospitality and golf resort destinations in Kohler, Wisconsin, and St Andrews, Scotland. Kohler Co. has a long history of supporting water efficiency and sustainability and is a leading producer of water-saving plumbing products, which has earned the company 10 consecutive awards from the EPA WaterSense® program. For more details, visit kohler.com for information on water-saving plumbing products, and follow KOHLER on Twitter and Facebook.
###