Kimberly-Clark's Lori Shaffer Shares Insights on Purpose-Driven Leadership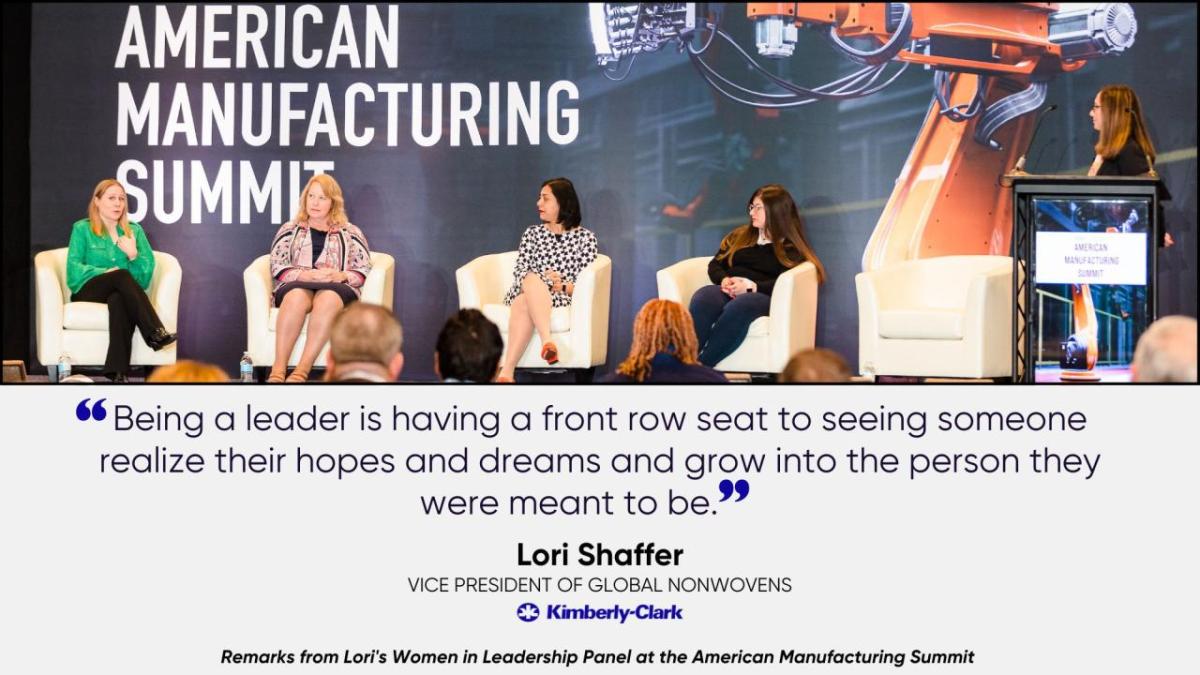 Lori Shaffer, Kimberly-Clark's vice president of global nonwovens, recently participated in an 'Empower Hour: Women in Leadership' panel and led a breakout session at the 9th annual American Manufacturing Summit in Chicago.
During the conversations, Lori discussed the people and experiences that have inspired her leadership style, how her personal purpose impacts how she shows up as a leader, insights into how purpose is embedded in Kimberly-Clark's DNA, and ways to leverage purpose to both attract and retain manufacturing talent.
"Being a leader is having a front row seat to seeing someone realize their hopes and dreams and grow into the person they were meant to be," said Lori. 
 
About Kimberly-Clark 
Kimberly-Clark (NYSE: KMB) and its trusted brands are an indispensable part of life for people in more than 175 countries. Fueled by ingenuity, creativity, and an understanding of people's most essential needs, we create products that help individuals experience more of what's important to them. Our portfolio of brands, including Huggies, Kleenex, Scott, Kotex, Cottonelle, Poise, Depend, Andrex, Pull-Ups, GoodNites, Intimus, Neve, Plenitud, Sweety, Softex, Viva and WypAll, hold No. 1 or No. 2 share positions in approximately 80 countries. We use sustainable practices that support a healthy planet, build strong communities, and ensure our business thrives for decades to come. We are proud to be recognized as one of the world's most ethical companies by Ethisphere for the fifth year in a row. To keep up with the latest news and to learn more about the company's 150-year history of innovation, visit kimberly-clark.com.