Kimberly-Clark's Lori Shaffer Encourages Purdue University Students To 'Embrace the Opportunities That Scare You the Most'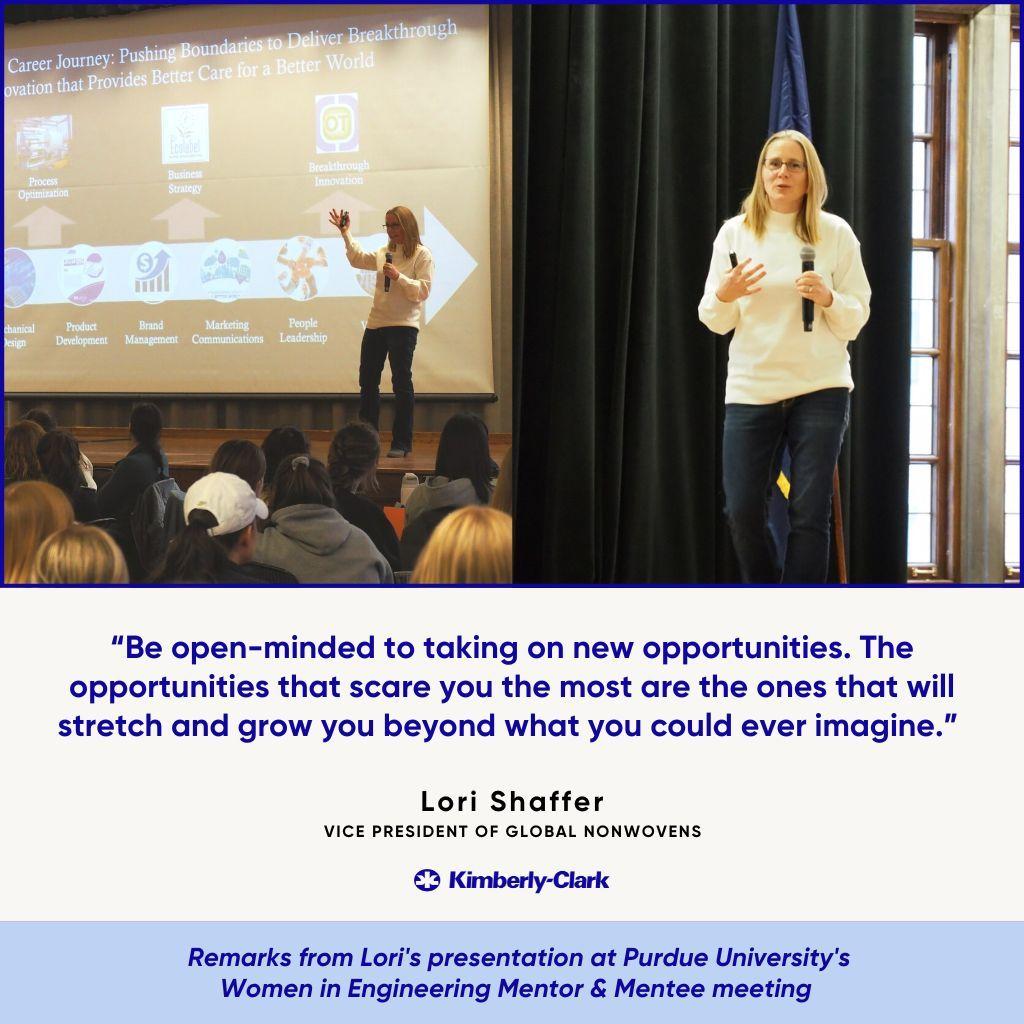 Lori Shaffer, Kimberly-Clark's vice president of global nonwovens, recently spoke at her alma mater, Purdue University. She was invited to keynote a monthly meeting for the school's Women in Engineering Mentees & Mentors Program, which she was heavily involved in during her time at Purdue. She shared more about her storied career at Kimberly-Clark along with the power of harnessing an agile mindset.
"Be open-minded to taking on new opportunities. The opportunities that scare you the most are the ones that will stretch and grow you beyond what you could ever imagine," she said.
During the conversation, Lori discussed the art of pivoting quickly to adapt and encouraged students to never be afraid to ask for what they want.
About Kimberly-Clark
Kimberly-Clark (NYSE: KMB) and its trusted brands are an indispensable part of life for people in more than 175 countries. Fueled by ingenuity, creativity, and an understanding of people's most essential needs, we're committed to our purpose of Better Care for a Better World. Our portfolio of brands, including Huggies, Kleenex, Scott, Kotex, Cottonelle, Poise, Depend, Andrex, Pull-Ups, GoodNites, Intimus, Neve, Plenitud, Sweety, Softex, Viva and WypAll, holds No. 1 or No. 2 share position in approximately 80 countries. We use sustainable practices that support a healthy planet, build strong communities, and ensure our business thrives for decades to come. To keep up with the latest news and to learn more about the company's 150-year history of innovation, visit kimberly-clark.com.