Kimberly-Clark Receives Two Ethical Corporation Impact Awards
Kimberly-Clark Receives Two Ethical Corporation Impact Awards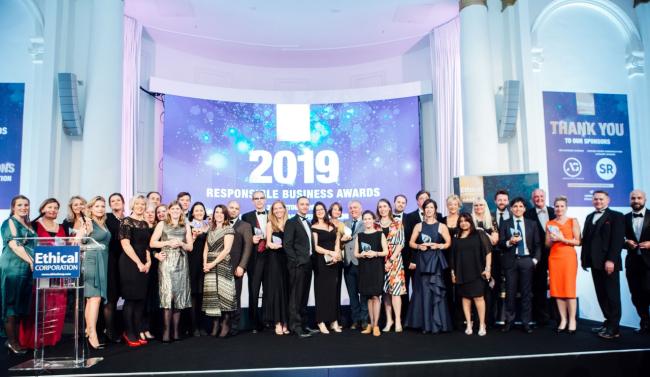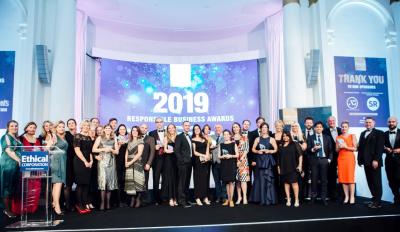 Friday, October 4, 2019 - 2:00pm
Kimberly-Clark social impact programs, With You She Can and Toilets Change Lives, were recognized as industry leaders at the 2019 Ethical Corporation Responsible Business Awards. The programs received the Community Impact and Sustainable Development Goal (SDG) Impact awards.
"With U She Can" is the signature program of Kimberly-Clark's U by Kotex® brand designed to provide period products to women in need. U by Kotex® joined forces with the National Diaper Bank Network in May 2018 to form the Alliance for Period Supplies. As the organization's founding sponsor, U by Kotex® reached out to retail partners to conduct buy-donate programs and dramatically increase donations. By May of 2019, U by Kotex® donated products and retailer donations reached 17 million products.
"U by Kotex® believes that nothing should stand in the way of a woman's progress, but for some women it does. One in four women in America do not have access to period products due to lack of income," said Deniz Gurler, senior brand manager for U by Kotex®. "We are grateful that Ethical Corporation recognizes the powerful work we do together with Alliance for Period Supplies to support women and girls whose futures can be changed by access to period supplies."
Kimberly-Clark's Toilets Change Lives platform was also recognized by Ethical Corporation for Sustainable Development Goal impact. The company's flagship multi-national program funds work to improve access to sanitation. Through partnerships between its well-known brands like Andrex, Scott, Baby Soft, Suave, and global NGOs like Water For People and WaterAid, Kimberly-Clark is creating consumer engagement in the global sanitation crisis while supporting sanitation education, advocacy, and programs to build toilets, impacting more than 1.5 million people in need.
"We have a unique understanding of sanitation and hygiene issues," said Rishi Dhingra, Vice President of Global Family Care. "As we near the five-year anniversary of Toilets Change Lives, this award reinforces the importance of funding potentially life-saving access to sanitation in vulnerable communities around the world and advancing the SDGs, because nothing is more essential than access to sanitation."
Kimberly-Clark was shortlisted for two additional awards: Circular Innovation and Clean Energy Transition. The company was selected from more than 90 finalists for the prestigious awards, which recognize leadership in the movement towards a sustainable future. Between the four shortlists and two wins, Kimberly-Clark was the most recognized company in 2019 by the Ethical Corporation Responsible Business Awards.
Now in their 10th year, the Ethical Corporation Responsible Business Awards recognize excellence in advancing the sustainability agenda; including sustainability innovation, responsible supply chain and social initiatives.