Kimberly-Clark Receives Highest Rating of 3 Trees on WWF UK's Timber Scorecard
Kimberly-Clark Receives Highest Rating of 3 Trees on WWF UK's Timber Scorecard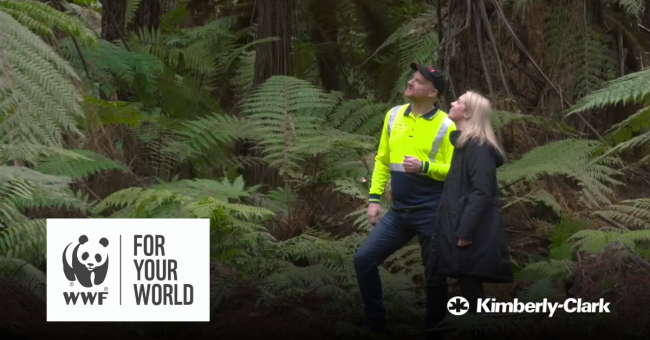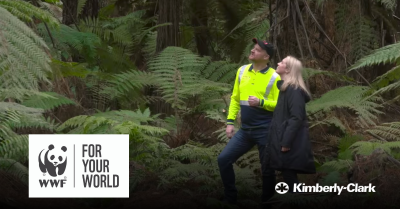 Monday, August 5, 2019 - 11:55am
Kimberly-Clark was awarded this month the highest rating of 3 Trees on WWF UK's Timber Scorecard.
"As a company who makes personal care products, we know that forest protection is key to maintaining a healthy, resilient supply chain," said Mark Broomfield, Environment and Sustainability Leader for Kimberly-Clark Europe, Middle East and Africa. "We are 100% committed to making sure our fiber is sourced through sustainable and responsible business practices."
The purpose of the WWF UK's Timber Scorecard is to encourage transparency in sourcing and shine a light on companies who are committed to sustainably sourcing timber products. It tracks progress towards 2020 sustainability targets.
WWF UK's findings are based on a review of how companies demonstrate their overall commitment to sustainable timber procurement. Each of the 122 companies included in the 2019 scorecard were awarded a rating of 0 to 3 trees, 0 ratings given to companies who show no to limited evidence of policies in place and 3 ratings to companies who performed well against procurement policies.
The 2019 Scorecard is the final in a series of three. Kimberly-Clark also received a rating of 3 Trees in 2015 and 2017.
"We are proud to be recognized for the third time for our commitment to responsible sourcing," said Lisa Morden, Vice President of Safety and Sustainability. "As we continue to make sure our fiber is sourced in the most responsible way, we are also identifying ways to further reduce our natural forests footprint."