Kimberly-Clark Earns Perfect Score on Human Rights Campaign's 2018 Corporate Equality Index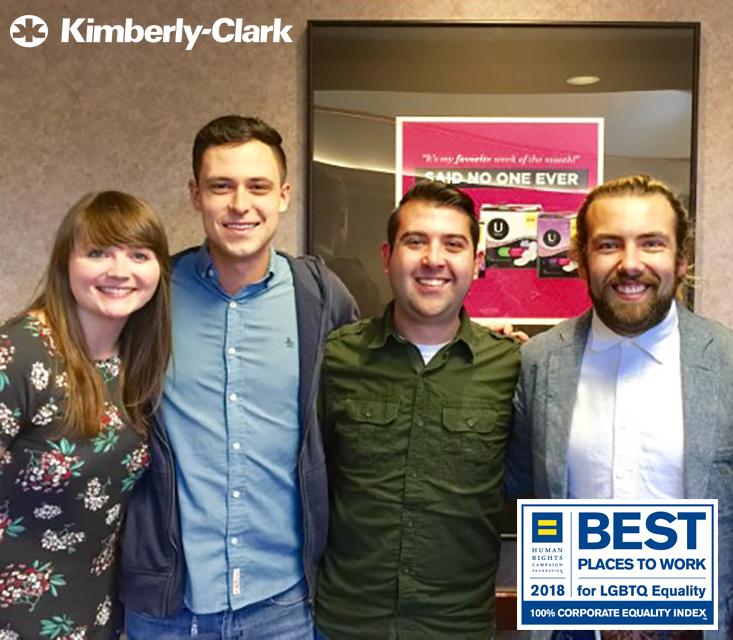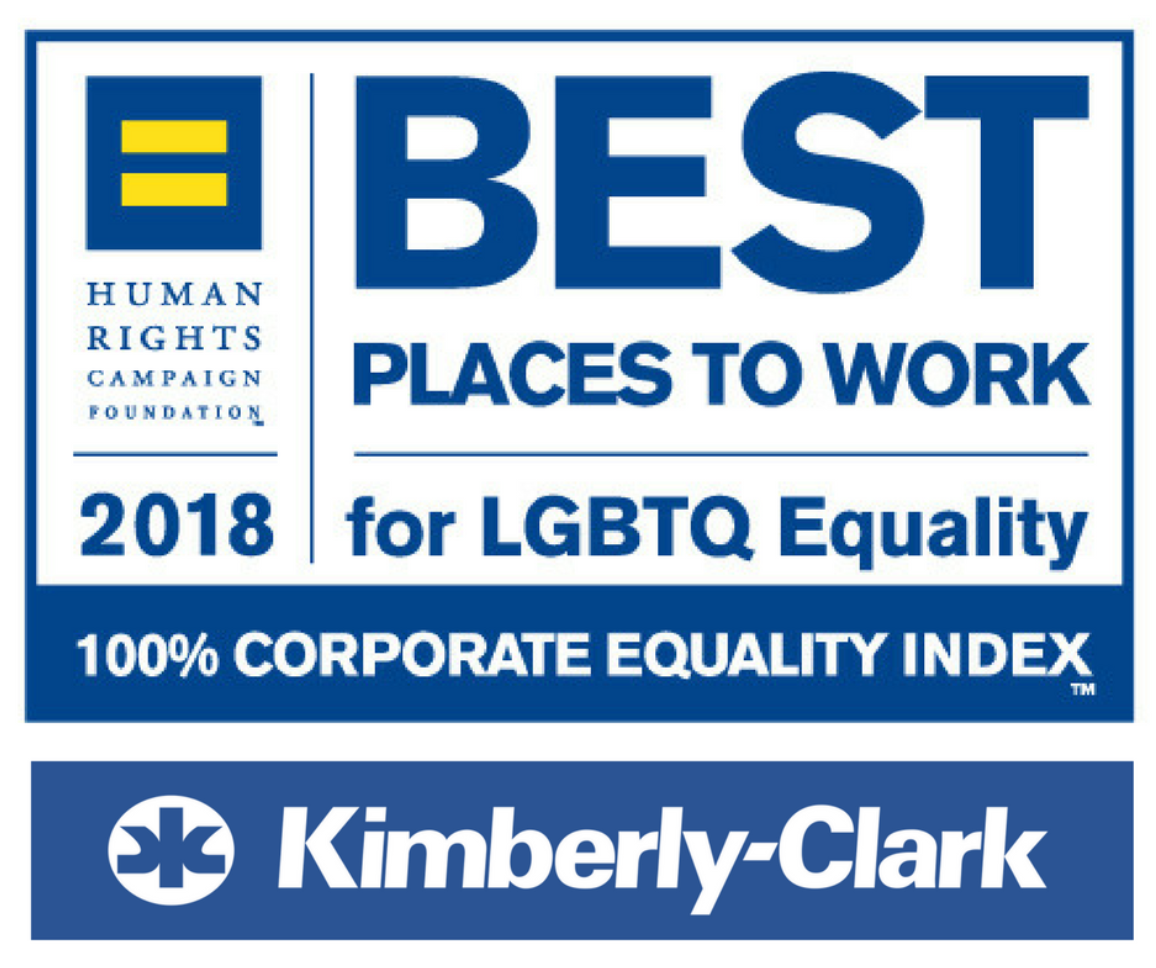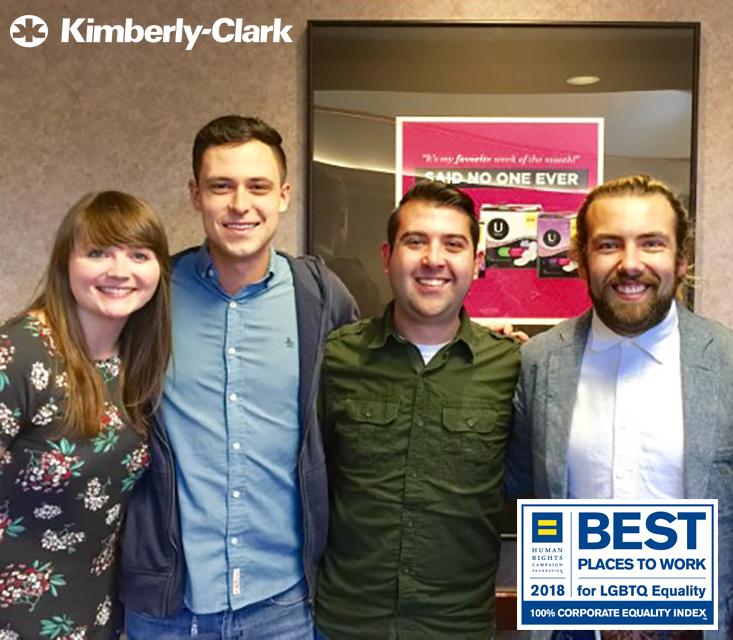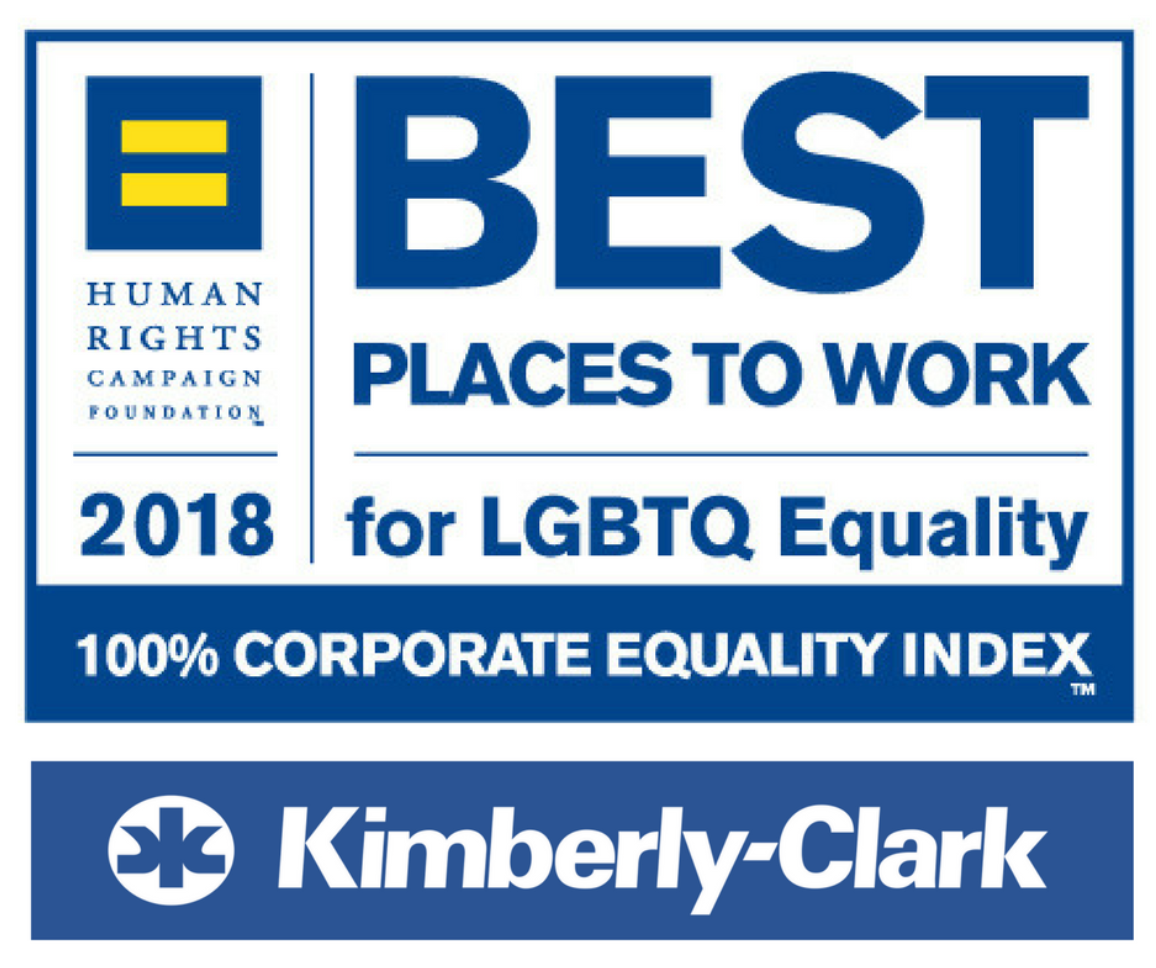 DALLAS, November 9, 2017/3BL Media/ -- Kimberly-Clark today announced it has again earned a top score of 100 percent in the 2018 Corporate Equality Index (CEI), a national survey and report on corporate policies and practices related to lesbian, gay, bisexual, and transgender (LGBT) workplace equality administered by the Human Rights Campaign (HRC) Foundation.
The CEI survey evaluates businesses' LGBT-related policies and practices as well as and public engagement with the LGBT community. Kimberly-Clark's' efforts in meeting the CEI's criteria resulted in a perfect score and its designation as a Best Place to Work for LGBT Equality.
"Kimberly-Clark is proud to be recognized by the HRC's Corporate Equality Index for our commitment to workplace equality for LGBT people and to diversity and inclusion as a whole," said Sylvia Wilks, Kimberly-Clark's vice president of procurement, and executive sponsor of PRIDE, the company's LGBT employee resource group. "We thrive as a business when all employees are valued and inspired to do their best work, individually and collectively."
 "As an employer, Kimberly-Clark seeks to foster an environment where people can have rewarding professional lives, and also see their personal values reflected in the workplace," said Aimee Zaleski, assistant general counsel for Kimberly-Clark, and leader of the PRIDE resource group's Benefits and Policy Committee. "Our support for LGBT equality is a key part of this effort, and helps assure we can continue to attract top talent to support the future growth of our business."
The CEI is conducted annually by the Human Rights Campaign, the largest U.S. civil rights organization working to achieve equality for LGBT people. Now in its sixteenth year, the CEI honors employers who embrace LGBT inclusion as a best business practice. The Index is an integral part of the HRC's program to drive cultural shifts for businesses to foster greater inclusion of the entire LGBT community.
Submissions for the CEI Survey are made each year by employee groups and team members in businesses across the United States. The CEI Survey committee reviews all submissions and assigns a score to each applicant.
For more information on the 2018 Corporate Equality Index, or to download a free copy of the report, visit www.hrc.org/cei.
About Kimberly-Clark
Kimberly-Clark (NYSE: KMB) and its well-known global brands are an indispensable part of life for people in more than 175 countries. Every day, nearly a quarter of the world's population trust Kimberly-Clark's brands and the solutions they provide to enhance their health, hygiene, and well-being. With brands such as Kleenex, Scott, Huggies, Pull-Ups, Kotex and Depend, Kimberly-Clark holds No. 1 or No. 2 share positions in 80 countries. To keep up with the latest news and to learn more about the company's 145-year history of innovation, visit www.kimberly-clark.com or follow us on Facebook or Twitter.
About Human Rights Campaign (HRC)
The Human Rights Campaign Foundation is the educational arm of America's largest civil rights organization working to achieve equality for lesbian, gay, bisexual transgender and queer people. HRC envisions a world where LGBTQ people are embraced as full members of society at home, at work and in every community.