Kimberly-Clark Doubles Down on Climate and Energy Goal, Aiming for 40% GHG Reduction by 2022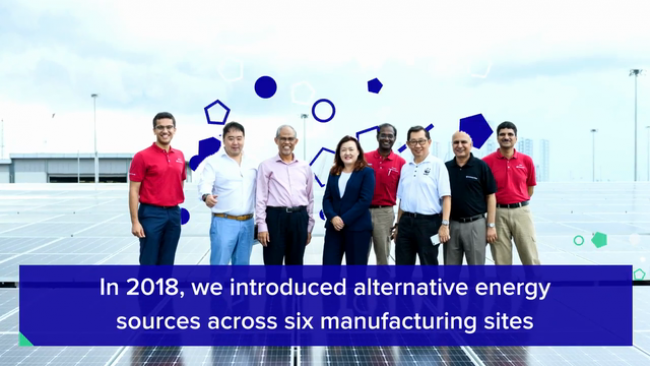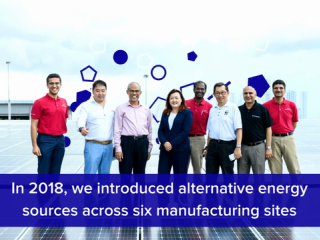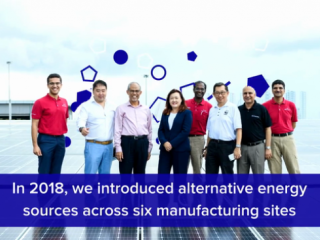 Kimberly-Clark published its 2018 Global Sustainability Report this week and marked the occasion with an aggressive new goal on Greenhouse Gas (GHG) reduction, 40% absolute greenhouse gas emission reduction globally against its 2005 baseline. That's twice its initial goal of 20% reduction by 2022 set out in late 2015.
"Exceeding our climate and energy reduction goals four years ahead of schedule is a testament to our teams, on the global level and at the mill level," said Lisa Morden, Kimberly-Clark's Vice President for Safety and Sustainability. "They are the reason we can confidently double our goal, from 20% to 40%, and commit to achieving it on the same schedule."
Kimberly-Clark achieved its original GHG reduction target by transforming energy management at its facilities, adopting energy conservancy best practices, and accelerating the use of alternative energy including renewable wind power.
In 2018, more than 220 energy conservation projects and energy best practices were implemented, delivering a total of 54,000 MTCO2e GHG emissions reduction. Over the past three years, Kimberly-Clark has executed more than 400 energy conservation projects and deployed LEAN energy at 37 sites.
"Energy conservation has real social, environmental and business value for us and our consumers," said Juan Marin, energy solutions manager for Kimberly-Clark in regards to the new goal. "Using more efficient, alternative energy sources creates a net positive for the communities where we live and work while creating a smaller footprint for every product we make, from toilet tissue to diapers."
In 2018, Kimberly-Clark implemented two long-term virtual power purchase agreements (VPPA) that delivered a total of 756,500 MWh of renewable wind-powered electricity, offsetting 99% of the electricity purchased by Kimberly-Clark Professional's manufacturing sites in United States. Renewable and alternative energy will continue to be priorities as they are amongst Kimberly-Clark's "best bets to achieve meaningful climate impact" according to Marin.
Kimberly-Clark's Sustainability 2022 strategy tracks its progress against five strategic sustainability pillars – Social Impact, Forests & Fiber, Waste & Recycling, Energy & Climate and Supply Chain. Additional highlights from the report include:
Co-founded the Alliance for Period Supplies to help women and girls in need access period supplies;
Reduced use of fiber from natural forest landscapes by 30% since 2011;
Diverted more than 21,000 metric tons of material to higher value alternatives;
Reduced water use at facilities in high-stress regions by 24%;
Introduction of alternative energy sources across six manufacturing sites, including wind, solar and cogeneration projects.
"We've achieved some big goals, but we know that consumers' expectations are shifting and new challenges to the environment are emerging, including post-consumer waste and plastics," added Morden. "This requires us to put the consumer at the center of everything we do and leverage our legacy of innovation to come up with new solutions to meet these needs."