Keep Phoenix Beautiful 9/11 Day of Service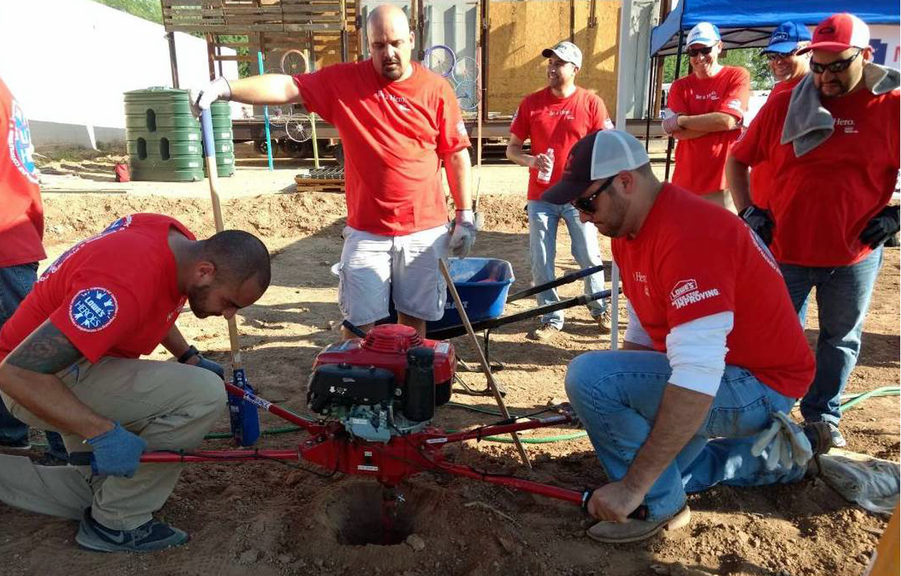 Lowe's Heroes volunteers participating in Keep Phoenix Beautiful's 9/11 Day of Service.
Keep Phoenix Beautiful, in partnership with the City of Phoenix, 911Day.org and Cities of Service, conducted a 9/11 Day of Service event to honor the brave heroes of that day and to launch Keep Phoenix Beautiful's Community Garden.
As a federally-recognized national day of remembrance, a host of community service opportunities have been made available to volunteers across the country. Keep Phoenix Beautiful's 9/11 Day of Service event, which featured remarks from Phoenix City Councilman Michael Nowakowski and Keep Phoenix Beautiful President and CEO Tom Waldeck, focused on the launch of the community garden at its new location, 18th Avenue and Pierson Street in Phoenix.
Keep Phoenix Beautiful received a $25,000 Keep America Beautiful/Lowe's Community Partners Grant to transform the community garden into a vibrant garden and education space with composting, demonstration gardens, a solar greenhouse built by ASU students, and much more. Lowe's Heroes from Phoenix stores as well as across Arizona came to the garden to install a fence around the site, while community volunteers mulched and planted.