Keep America Beautiful Selects 2017–2018 National Youth Advisory Council
Eleven High Schools Students Chosen from the United States and Canada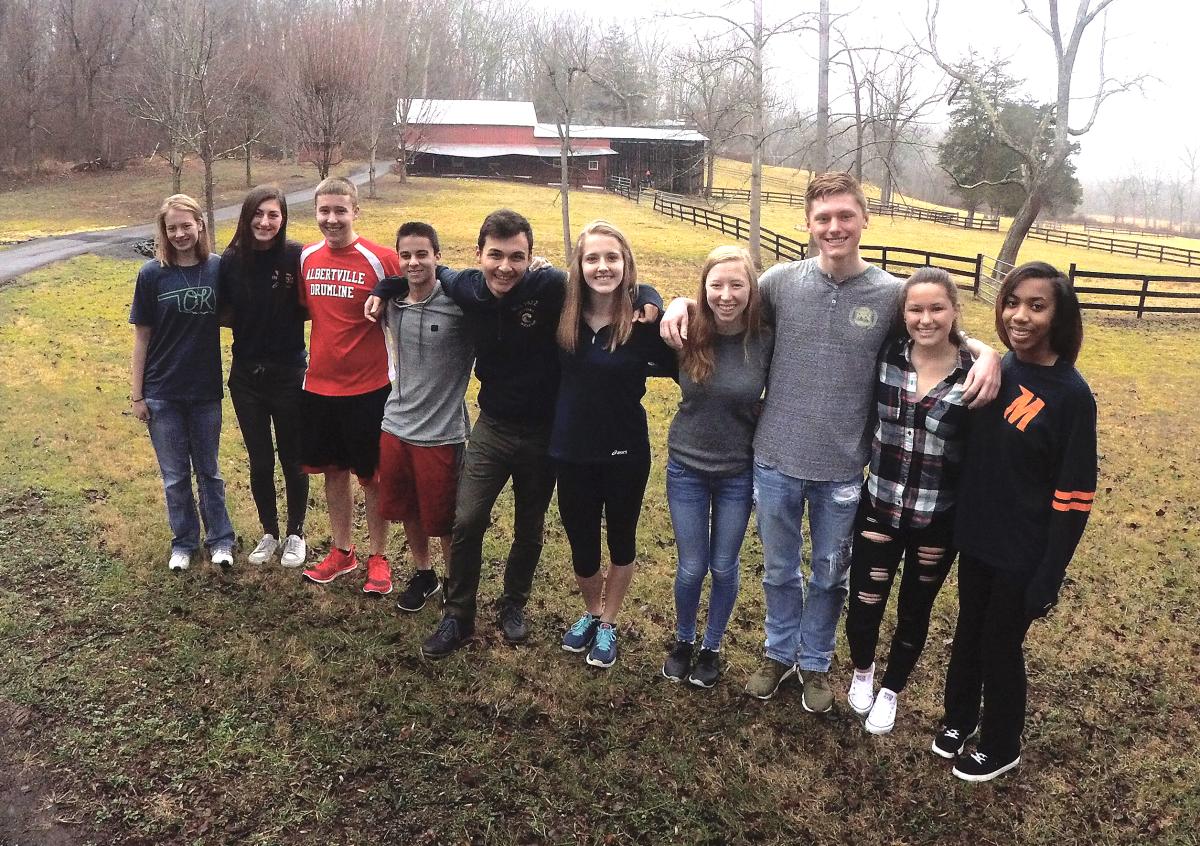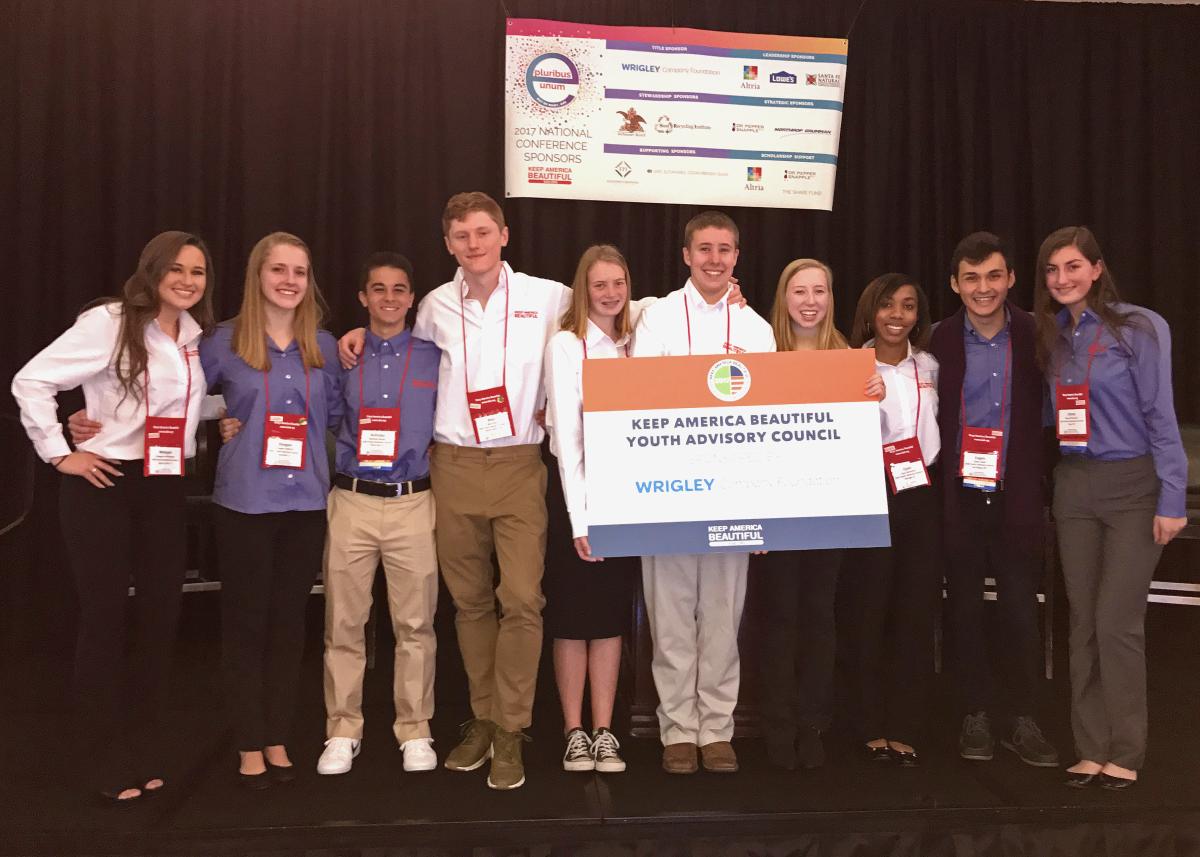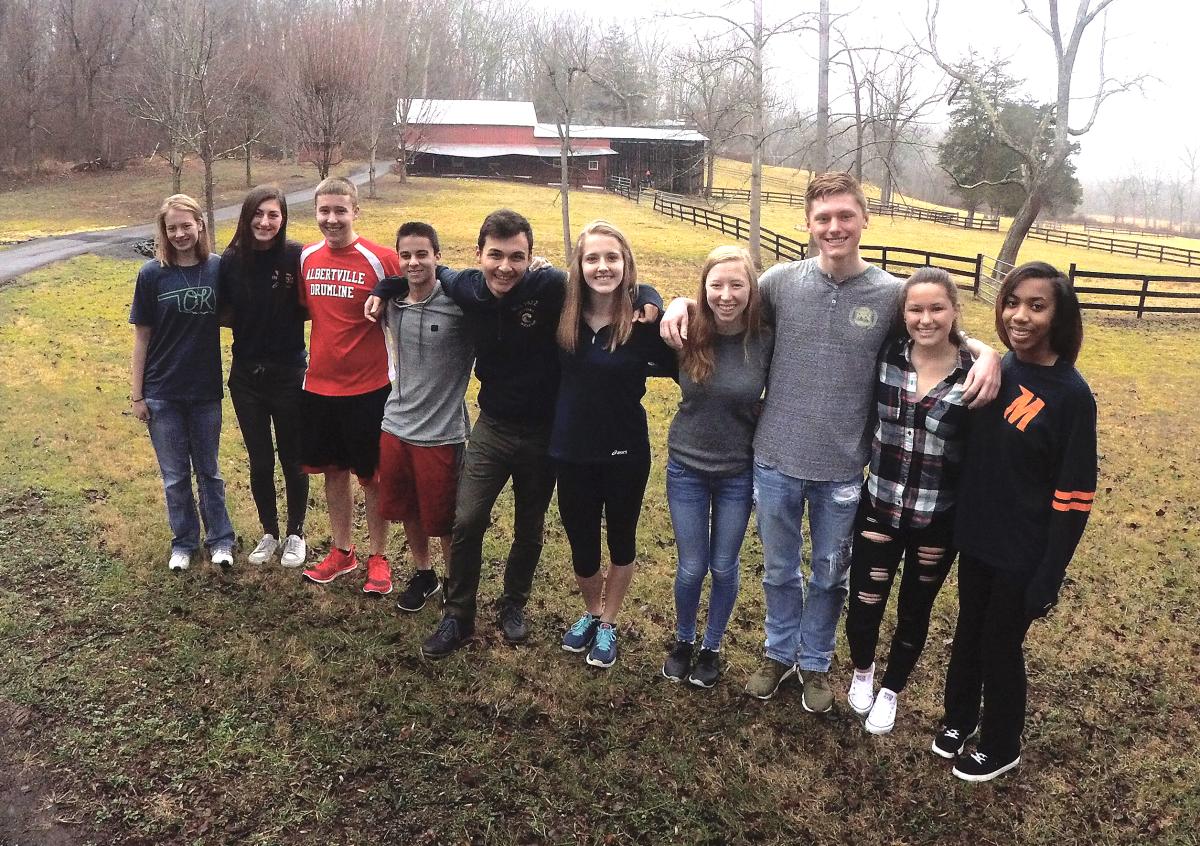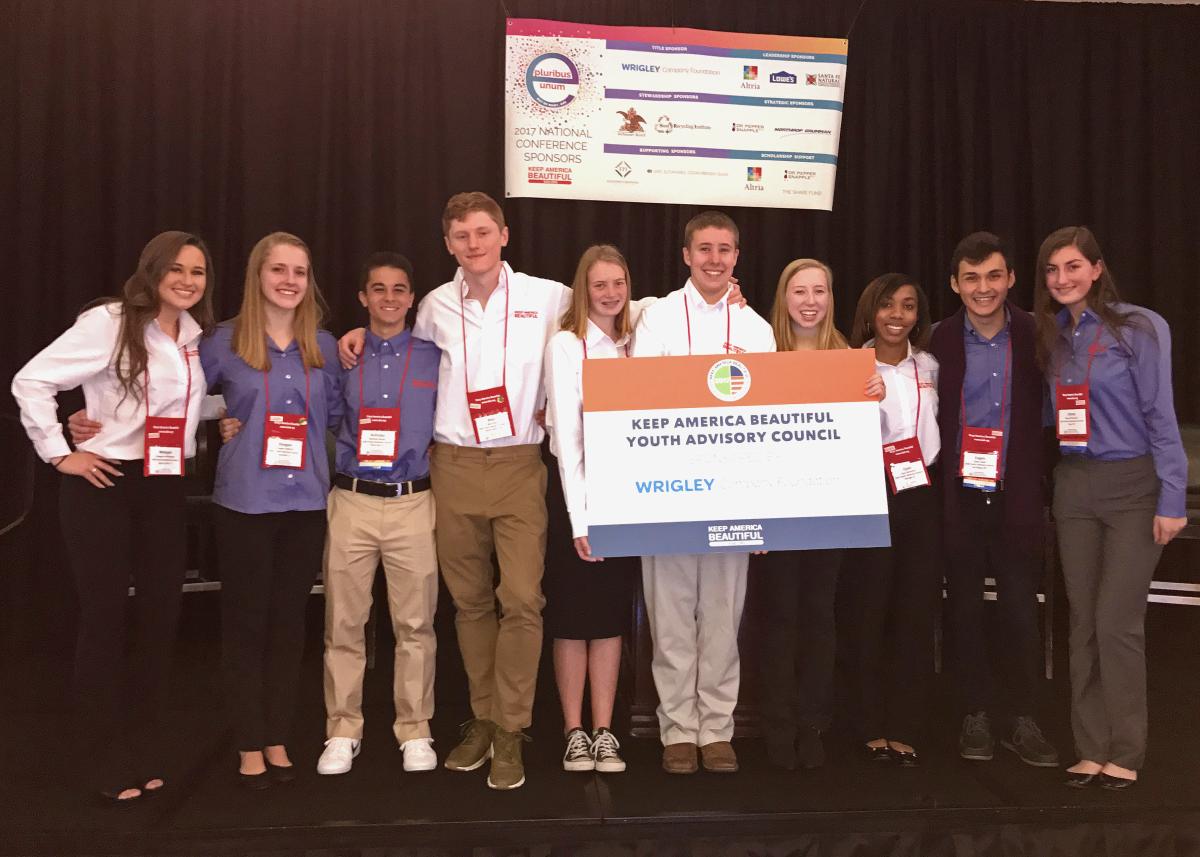 STAMFORD, Conn., August 29, 2017 /3BL Media/ - Keep America Beautiful, the nation's iconic community improvement nonprofit organization, has selected 11 high school students from across the country to serve on its sixth national Youth Advisory Council, which is sponsored through the generous support of the Wrigley Company Foundation.
The Youth Advisory Council creates a national framework for youth engagement, building on the model of youth service among Keep America Beautiful's network of more than 600 community-based affiliates. The newly-selected Youth Advisory Council members will provide an original point of view in assessing Keep America Beautiful programs, implementing local service projects, and acting as ambassadors and leaders for youth service at the national, state and local level. The Youth Advisory Council has piloted and developed Keep America Beautiful youth initiatives that engage youth in support of the Keep America Beautiful mission.
The members of the 2017-2018 Youth Advisory Council class come from across the nation:
Eleanor Anderson, Junior, Macon, Georgia
Sammi Dorfan, Senior, San Diego, California
Laura Espinoza, Senior, Rockville, Maryland
Bethany Griffin, Sophomore, Chicago, Illinois
Liam Horne, Junior, Arlington, Texas
Mary Macrae, Senior, Lake Jackson, Texas
Maegan Mikkelson, Senior, Cape Coral, Florida
Brady Millwood, Senior, Boaz, Alabama
Nick Ranieri, Senior, Palm City, Florida
Mikayla Ranspot, Sophomore, Albuquerque, New Mexico
Lauren Sitarek, Senior, Winnipeg, Canada
Through the support of the Wrigley Company Foundation, Youth Advisory Council members will meet with their counterparts via monthly conference calls and at Keep America Beautiful's National Conference in Dallas, Texas, which takes place Jan. 17-19, 2018.
"The Youth Advisory Council served as an outlet to explore interests and realize my own potential in my community," said Eugen Cotei, two-year member of the Youth Advisory Council. "I have been introduced to new topics and met people with similar passions that have sparked ideas to keep America beautiful." This fall, Eugen will be attending Bowdoin College in Brunswick, Maine.
With the Foundation's support, Youth Advisory Council members also will be provided with grants to produce a community service project in their own community.
About Keep America Beautiful
Keep America Beautiful, the nation's iconic community improvement nonprofit organization, inspires and educates people to take action every day to improve and beautify their community environment. Established in 1953, we strive to End Littering, Improve Recycling and Beautify America's Communities. We believe everyone has a right to live in a clean, green and beautiful community, and shares a responsibility to contribute to that vision.
Behavior change – steeped in education, research and behavioral science – is the cornerstone of Keep America Beautiful. We empower generations of community stewards with volunteer programs, hands-on experiences, curricula, practical advice and other resources to deliver measurable environmental, economic and social benefits. The organization is driven by more than 600 state and local affiliates, millions of volunteers, and the support of corporate partners, social and civic service organizations, academia, municipalities and government officials. Join us on Facebook, Instagram, Twitter and YouTube. Donate and take action at kab.org.
About the Wrigley Company Foundation
The Wrigley Company Foundation has awarded more than $70 million USD since its establishment in 1987. With a focus on oral health, the environment, particularly litter prevention education, and improving Wrigley's site and sourcing communities, it works to build brighter futures around the world.
###