Keep America Beautiful Celebrates a Year of Beautiful Moments
Keep America Beautiful Celebrates a Year of Beautiful Moments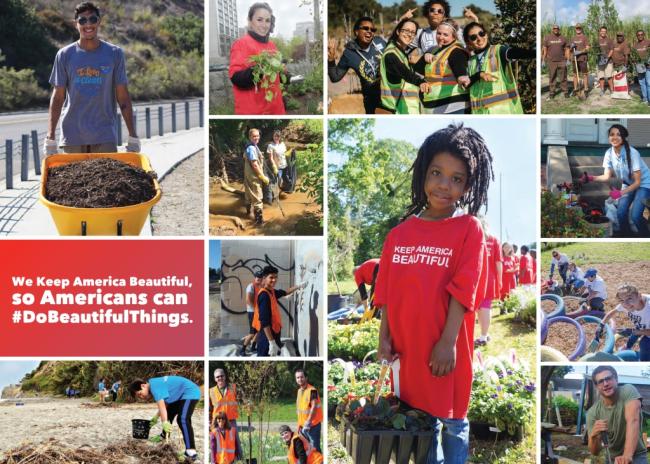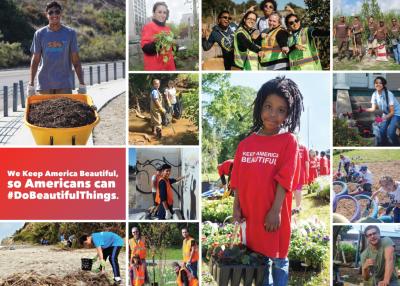 Friday, December 29, 2017 - 9:30am
As 2017 comes to a close, Keep America Beautiful looks back with pride and a sense of accomplishment about many of our favorite "Beautiful Moments" from this year.
It's a "Beautiful Moment" every time one of our more than 600 community-based affiliates — powered by millions of volunteers — bring together their local community and partners in government, business and the nonprofit sector to create lasting economic, environmental and social impact in urban, suburban and rural communities from coast-to-coast.
Here are just a few of many "Beautiful Moments" from across the Keep America Beautiful Affiliate Network in 2017:
Thanks to the generosity of people like you, Keep America Beautiful and its network of more than 600 community-based affiliates nationwide will continue to impact millions of lives in tens of thousands of communities in 2018. Trees planted, streets and beaches cleaned, parks restored, youth empowered…lives rebuilt.
Help us fulfill a vision for America in which every community is a clean, green and beautiful place to live by making a year-end, tax-deductible donation today.
We Keep America Beautiful, so Americans can #DoBeautifulThings.
Contact
http://www.twitter.com/kabtweet
http://www.facebook.com/keepamericabeautiful
http://www.instagram.com/keepamericabeautiful
http://www.youtube.com/kabnetwork