Join LBG Canada and CCVO for a Conversation on Community Investment After COVID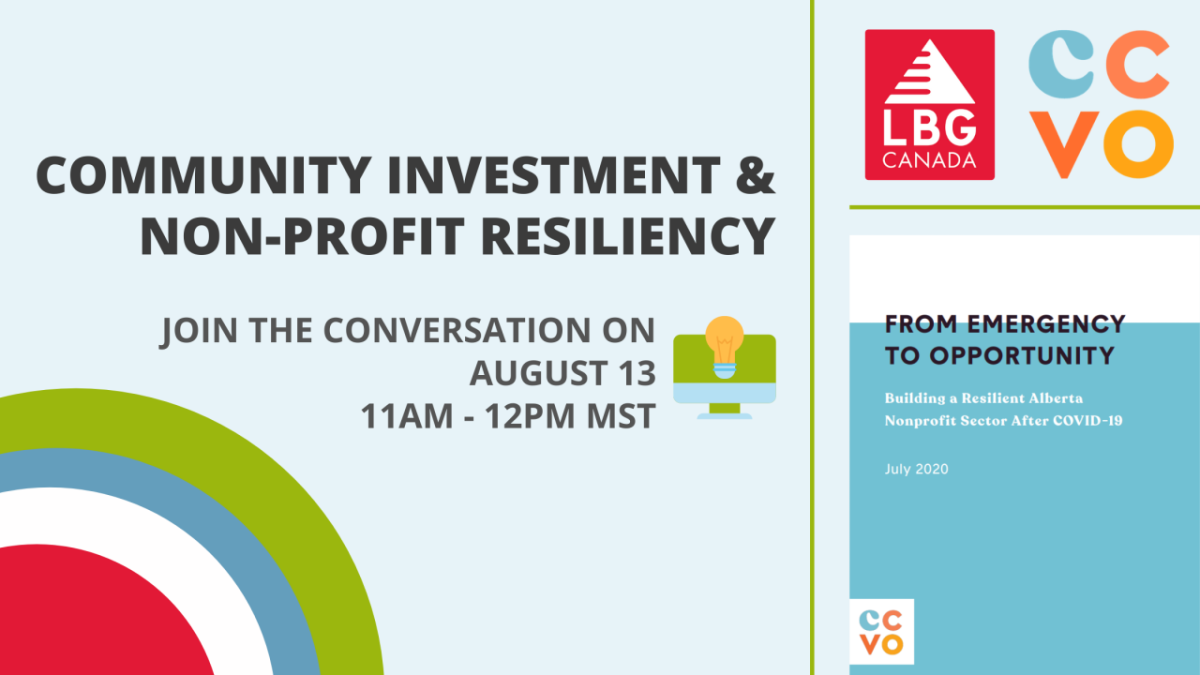 LBG CANADA IN CONVERSATION WITH CCVO
Join CCVO and LBG Canada for a conversation exploring the impact of COVID-19 on the Alberta non-profit sector and its intersection with corporate community investment. Based on CCVO's recent research publication, Building a Resilient Alberta Non-profit Sector After COVID-19 (released on July 21), this session will dive into some of the key learnings from this report and highlight their relevance to corporate community investment practitioners and programs.
Thursday, August 13 | 11am-12pm MST
Register here for the Community Investment & Non-Profit Resiliency conversation.
This session will include the opportunity for participants to ask questions and engage in discussion. The event is open to all. And while the report focuses on Alberta, the learnings from this research are wide-ranging and we encourage LBG members from across Canada to join the conversation!