It's Easier Than You Think to Help Children Waiting to Be Adopted From Foster Care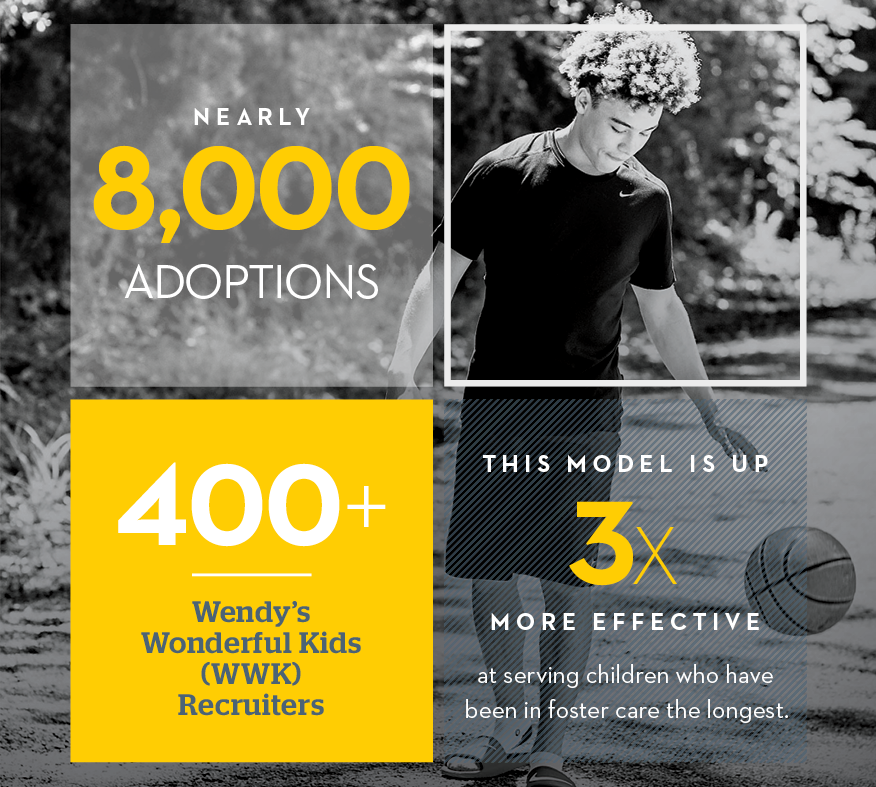 November is National Adoption Month. Thirty days to shine a light on the critical need for foster and adoptive families to give the 117,000 children waiting in foster care the loving families they deserve.
The Dave Thomas Foundation for Adoption believes that no child is ever too old for family. We focus on finding adoptive families for older children who might age out of care without being adopted.
Our Wendy's Wonderful Kids program is up to three times more effective at serving youth who have been in foster care the longest. Learn how this child-focused recruitment model is helping the Foundation make significant progress toward our goal of ensuring a forever family for every child across North America #FindingForeverFamilies #NAM2018