Invesco Cares Donates $54,000 for Student Technology and Supplies
Invesco Cares chapters provide back-to-school resources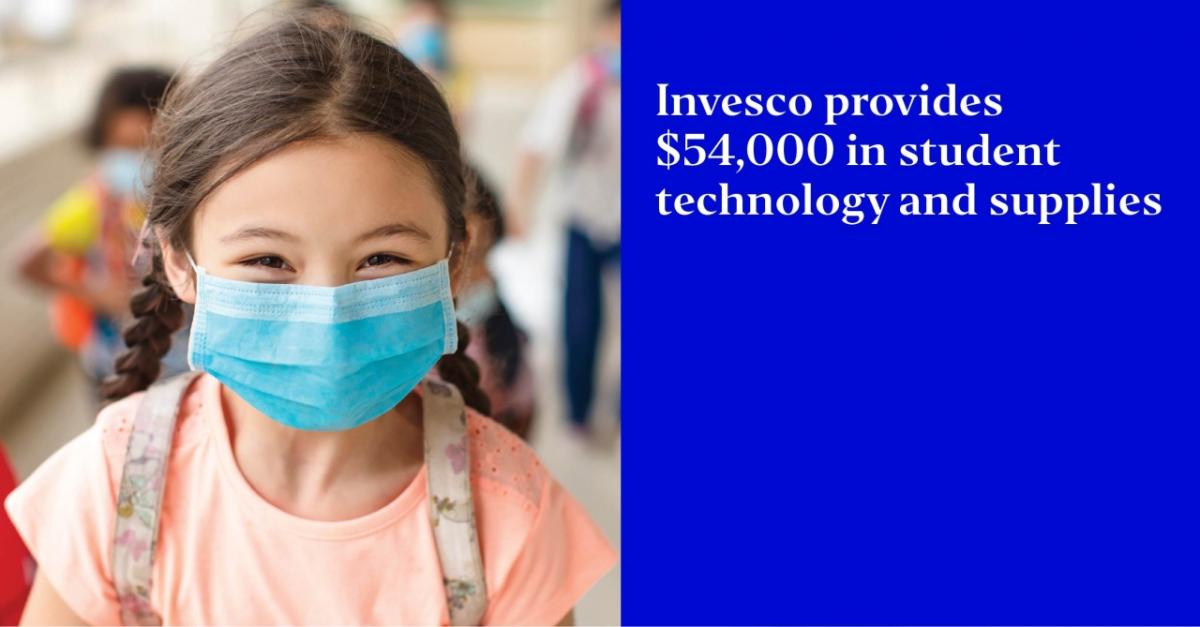 For our fourth consecutive year, Invesco Cares chapters across North America have banded together for Operation Backpack to help students thrive. We've donated a collective $54,000 to 11 schools and nonprofits benefiting local students. Each market received $6,000 to donate to organizations of their choice to support basic technology and school supply needs.
"Ensuring that children in our communities have the supplies and resources they need to be successful is paramount," said Kellie Schonberg, Head of Corporate Social Responsibility for Invesco. "Our employees look forward to giving back where we can make a difference."
Invesco Cares selected the following organizations in their markets:
To learn more about Invesco's Corporate Responsibility efforts, read our 2020 Corporate Responsibility Report.