An Intern's Perspective: The Unexpected Rewards of Technical Work for Engineer Anna Perkinson
Engaging beneficiaries allows our clean energy specialist to see life-changing effects of her work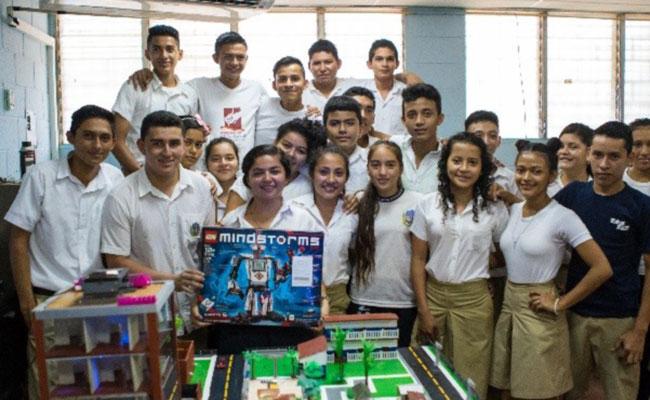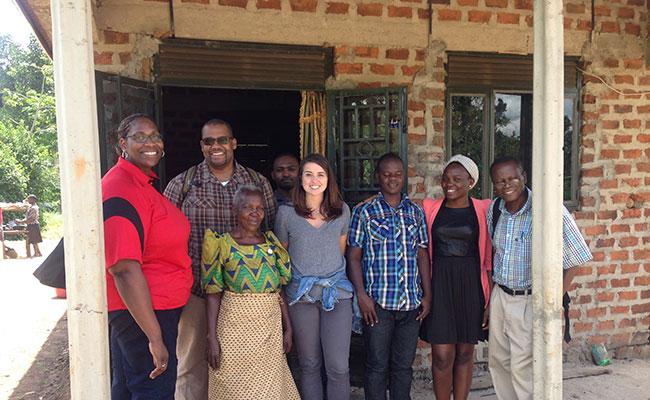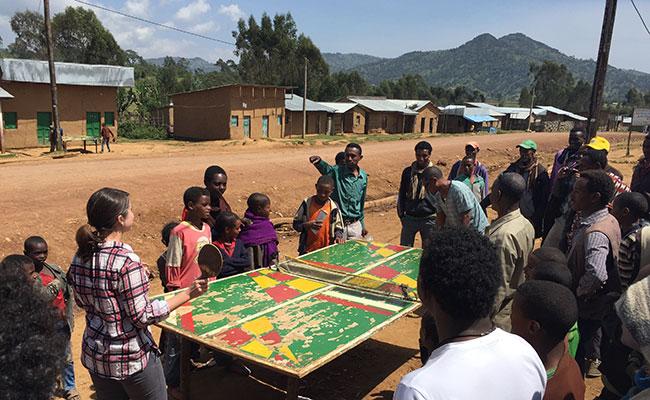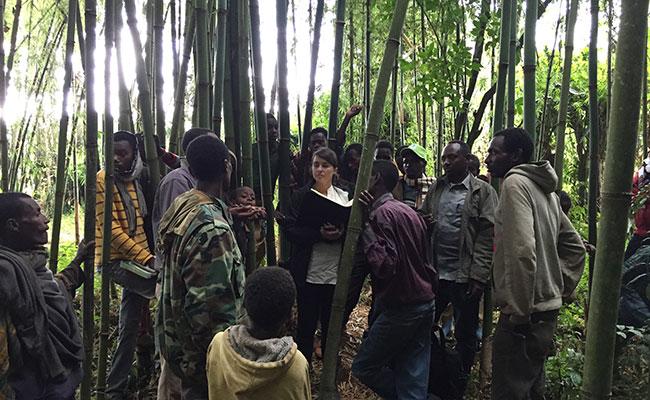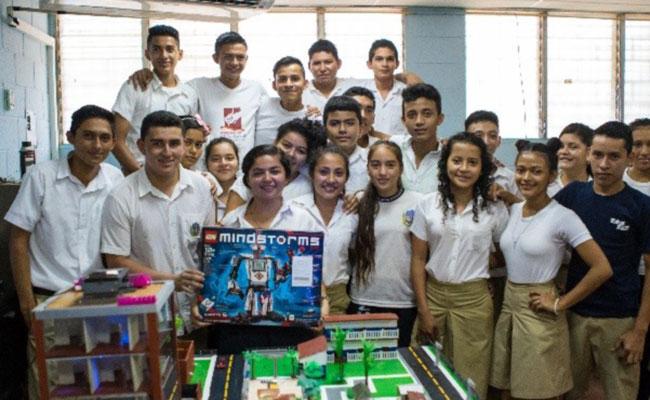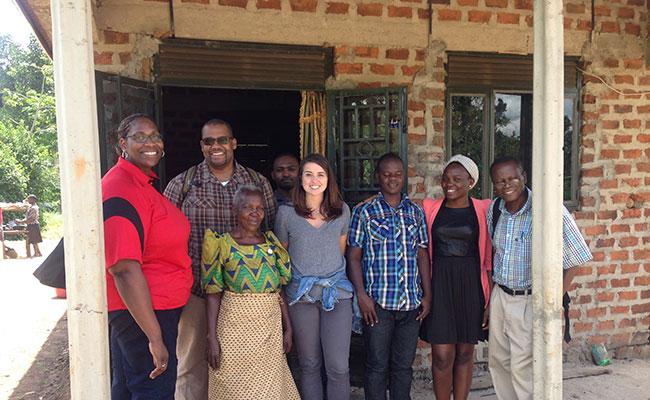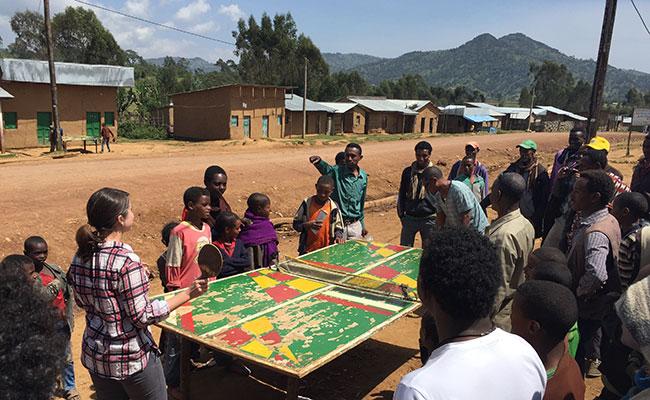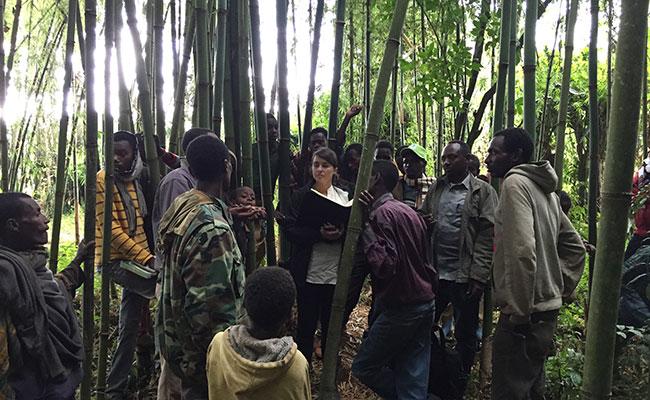 International Energy and Innovation: Connecting the developing world
Tetra Tech's Sabrina Daley, International Development Services intern, is writing a series of blog posts about learning from women at Tetra Tech who are leading significant international development projects. In this post, she introduces our Anna Perkinson, senior clean energy associate, who discusses her experiences as a female technical expert in the engineering field. All opinions expressed in this post are the author's own.
In today's global market only 28.8 percent of people working in the sciences are female, making the career of Anna Perkinson, senior clean energy associate with Tetra Tech, both impressive and interesting. As a member of the minority, she works side-by-side with her male colleagues at a top-ranking engineering firm completing projects in some of the most diverse, remote regions of the world. Anna graduated with both her undergraduate and master's degrees in Environmental Engineering from North Carolina State University. Prior to joining the Tetra Tech team, she spent several years living in Spain teaching English and consulting for the World Bank while living in Spain and in the United States. Much of Anna's work as a senior clean energy associate at Tetra Tech focuses on environmental compliance for large renewable energy projects in developing countries and implementing energy solutions in biomass, waste, and wastewater.
As a woman in a predominately male field, Anna says the disparity between men and women in engineering was much more prominent and noticeable when she was in school. At Tetra Tech, Anna has had the opportunity to work alongside many other intelligent, capable female engineers—often as the leaders and technical experts on clean energy projects. However, she still sees women in the engineering field facing obstacles related to perceptions of their skills and qualifications. Anna has found that female engineers are often considered to be less technically qualified than male counterparts who have similar backgrounds, and that women are more likely to be challenged to prove their technical skills before being regarded as equally qualified. Anna reports that her three years with Tetra Tech have been incredibly encouraging, and she has found professional support among other female engineering professionals during her work in the International Development Services home office in Arlington, Virginia, and in the field supporting various projects worldwide.
Anna currently works as the environmental and monitoring and evaluation specialist on the five-year Central America Regional Clean Energy Initiative (RCEI), which is funded by the U.S. Agency for International Development (USAID). RCEI focuses on developing energy markets and implementing renewable energy and energy efficiency solutions in Guatemala, El Salvador, Honduras, Nicaragua, Costa Rica, and Panama through project development support, technical assistance, and sector reforms. After initially working on regional electricity reform, the project team has transitioned to developing small scale, renewable energy technologies to improve the security and quality of life for people in Honduras, Guatemala, and El Salvador.
As a member of the technical team, Anna has the opportunity to travel to the field to see the effects of her work firsthand. A recent trip took her to a tiny island off the coast of El Salvador that is home to 33 families. The island had no running water or electricity, and the only non-residential buildings were a two-room school building and a church. The RCEI team installed a series of small solar photovoltaic (PV) systems that electrified each of the 33 homes, the school, and the church both day and night—completely changing the lives of these families.
For Anna, having the privilege to interact with the direct beneficiaries of her work has been an amazing and rewarding experience.
Learn more about the RCEI project.