International Women's Day: VMware Employees on How Women in Tech Can Rise to the Top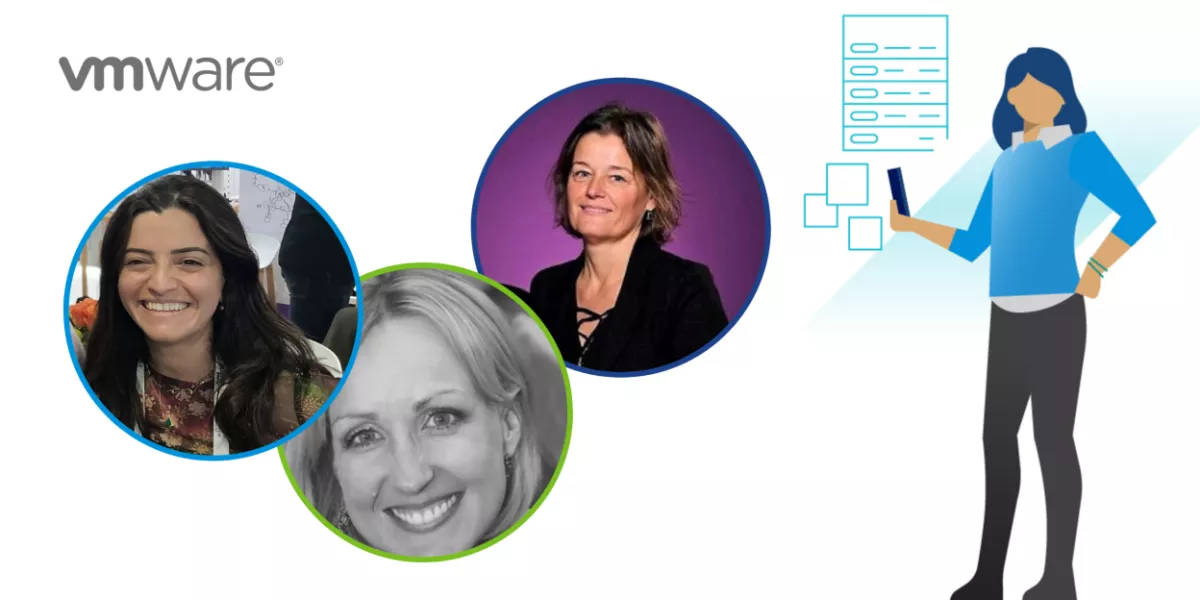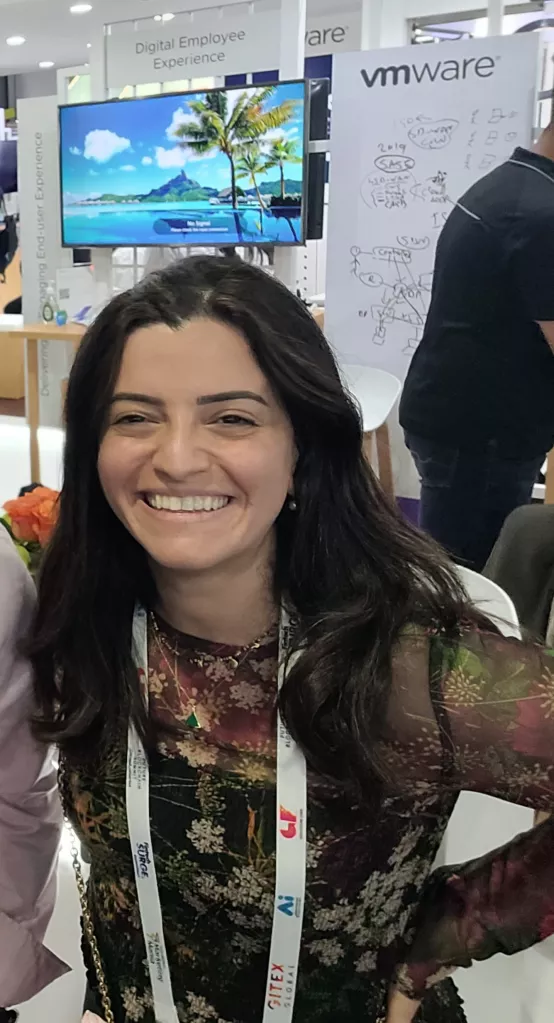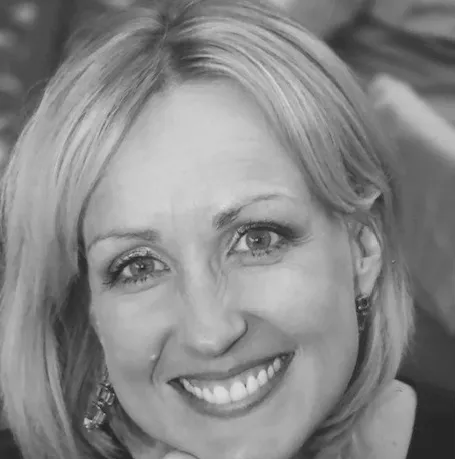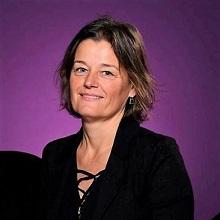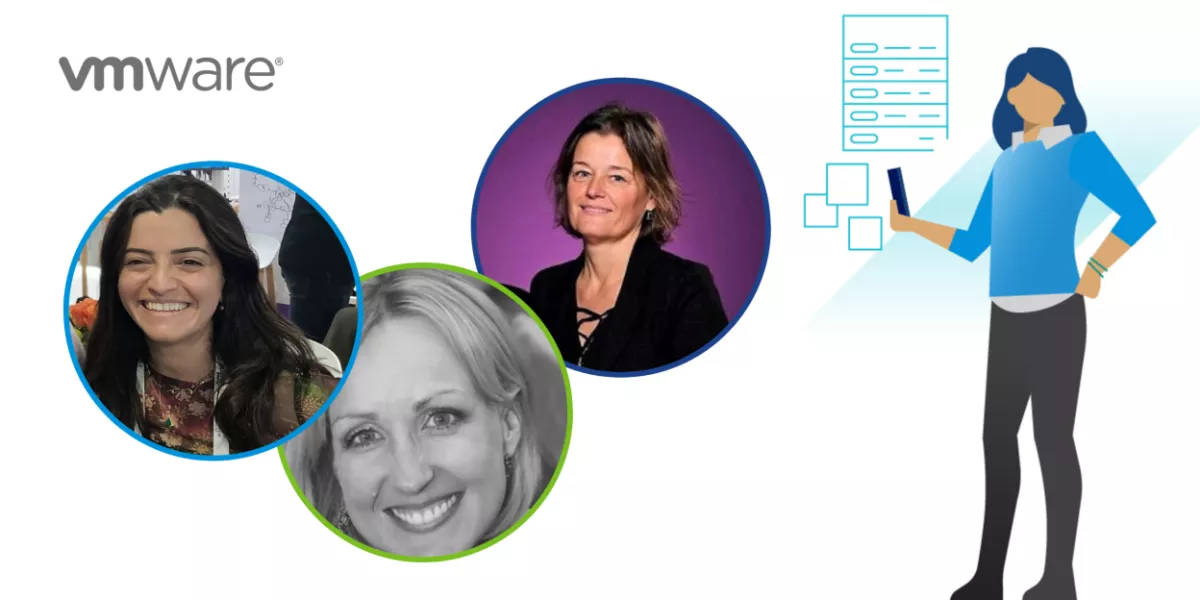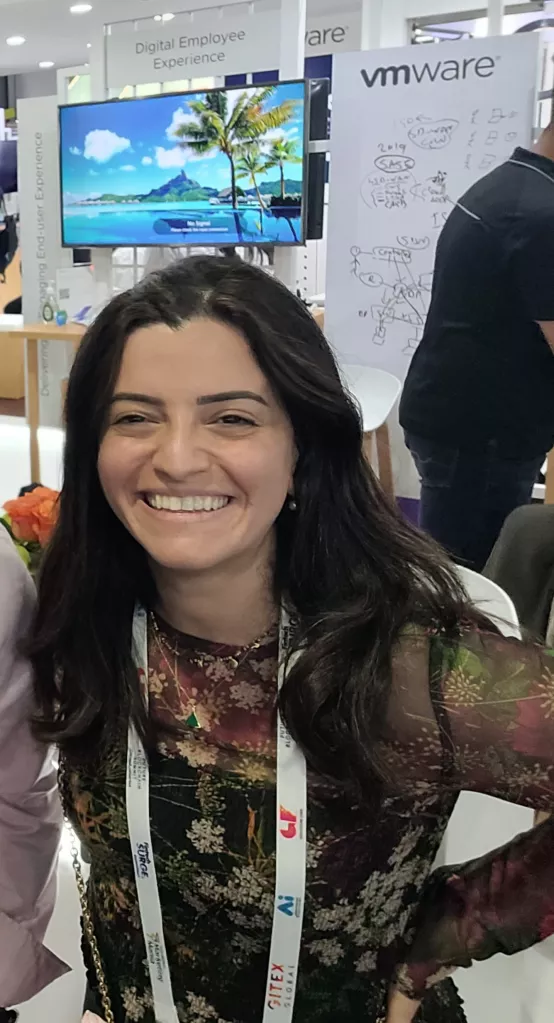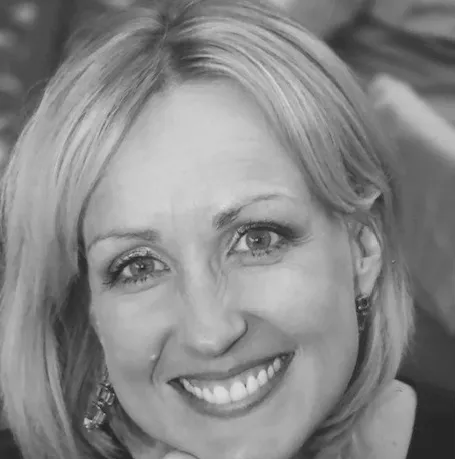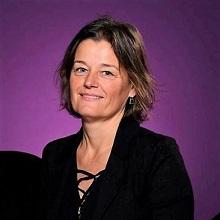 As part of the annual International Women's Day celebrations, VMware is honouring the invaluable role women play within the technology industry. This year, we spoke to several female employees across our EMEA business to shine a spotlight on the strides the tech sector has made in recent years, as well as the steps we still need to take in order to edge closer towards achieving gender equality across the board.
To create more equal opportunities, Tamar Brooks, Vice President, United Kingdom & Ireland, VMware, believes that we need to address the misconception that you need strong technical knowledge in order to pursue a career in technology. "This isn't the case," she emphasised. "We need to change this perception, particularly among the younger generation."
For Uta Haller, Director, EMEA Multi-Cloud Partner Go To Market, VMware, truly listening and considering other viewpoints is when the benefits of inclusion really start to emerge. "We have to stop thinking in categories such as 'women', 'Black', 'young', 'old', etc. as it's actually not inclusive," Uta shared. "We should instead focus more on what it takes to give everyone a fair chance, no matter where they come from or what they believe in."
Sarah Gharaibeh, Solution Engineer, EMEA Subregional Gen. Business SE, VMware, noted that accepting our differences and respecting each other's backgrounds is how we can become stronger together. "Diversity and inclusion both add a new flavour to success, so we shouldn't be afraid to bring our unique perspectives into everything we do," she said.
Read on to hear more from Tamar, Uta and Sarah regarding their unique career journeys, the challenges women in tech face today, as well as what changes they would like to see being implemented across the tech sector.
Q: What inspired you to pursue a career in technology?
Tamar: I fell into the career rather than deliberately joining, and I'm very glad to have found it. I come from a legal background, having originally started my career as a lawyer. However, I decided it wasn't for me. I went travelling for a year and when I came back, I got a job selling software.
Uta: I actually didn't plan it. It was a recommendation from my uncle at the very early days of IT, so I applied and got a job in marketing. It's a very faced-paced industry packed with new ideas that drive major impact – I guess that's why I never left.
Sarah: Looking back, I believe that there were 3 choices in my life that put me on the path to a career in technology. The first happened when I decided to pursue an undergraduate degree in computer engineering, despite not being a fan of being behind the computer or without initially being intrigued by what's inside a computer at a younger age. I made the decision after a big push from my family and friends, who convinced me that this field has a bright future – I felt that it would be interesting to discover and understand what a computer-driven world would look like.
The second choice occurred when I took a CRM course after graduating, which helped me land my first job in presales – it was here where I was able to connect with the business world and use it as a platform to learn to help people get what they want out of technology.
The third choice is something that I remind myself of every day – you're only afraid of what you don't know. I'm always keen on new experiences, equipping myself with knowledge and being brave in applying what I learn.
Q: In your opinion, what's the biggest challenge facing women in tech?
Uta: I think that we've come a long way from when I started 33 years ago. We're also lucky enough to work for a company that cares about inclusion, equal opportunities and providing a safe environment for everyone.
In the past, women often weren't even invited to apply for certain positions of discussions in tech. Now, there's an opportunity and women need to capitalise on it. One of the key challenges facing women is imposter syndrome – it's almost a 'chicken and egg' problem. I also believe we can improve on how we help women combine work and family life while also feeling valued and respected. However, none of this is exclusive to women, I think this applies for all under-represented minorities.
Tamar: In the technology sector, the issue is that in certain parts of it, there are very few women. In comparison, there are far more women in the legal sector. When I first joined the industry, women accounted for around 10% of sales teams in the organisation that I worked for then. The good news is that in my current organisation this has increased to around 30% in my region. However, in the more technical roles, the percentage of women is likely to be in the single digits. This is increasingly concerning because when there is only one main demographic represented, you run the risk of creating unconscious bias.
The underlying issue here is that the tech sector does not look attractive to women because of the perception that you have to be very technical in order to succeed. But this isn't the case. Take myself for an example – I'm the least technical person I know. We need to change this perception, particularly among the younger generation.
Sarah: The fact that technology is a dynamic and ever-changing world is both a challenge and an opportunity. You always need to keep up with it, especially if you want to be a part of it, so you will always find yourself battling to find the time and energy to do so. A good way to look at it is realising that it's okay to ask for help. Giving help to others is also crucial for creating a healthy community of women in tech both inside and outside your organisation.
Q: Who are some of the women role models or mentors that have influenced your career journey?
Uta: I've been lucky enough to work for both men and women who pushed my boundaries, helped me deal with imposter syndrome and provided me with a safe environment, all at the same time. They put me in situations or in charge of projects that I would probably never would have asked for. They believed in me and they were always there when I needed advice or backup – it helped me build trust and confidence, which later allowed me to figure out what I want and to not be being shy asking for it.
I can't name just one person as there were many along my journey. I could have just been lucky in my own journey, so I see it as my – as well as our collective responsibility – to do the same for other women and under-represented minorities. We need to speak up if we think something's wrong, stand by people when they need it and bring them forward when we think there is opportunity for them to shine.
Tamar: There was a very successful businesswoman in the 90's who ran a hedge fund called Nicola Horlick who had a large family and a hugely successful career in a male dominated industry. She wrote several books about her experiences which I read avidly. You have to remember that at that time, being a successful hedge fund manager whilst being a mum and wife and talking about trying to manage it all was so unusual. She became something akin to a role model and inspiration for me. It helped me believe. I remember being at school thinking that if she could do it, why couldn't I?
There was something Madeleine Albright, the first female Secretary of State in the United States, said that had a massive impact on me at the time: "There's a special place in hell for women who do not help other women." I couldn't agree more. In the 80s and 90s, women were starting to become more successful and not all of them were as supportive of other women as they should have been. I believe that when you're in a minority, you have a responsibility to help other people in the minority to succeed.
On a more fun note, I grew up listening to Madonna and she also played an important role in teaching us that women can be successful in their own way. She broke into a male-dominated industry while pushing boundaries and smashing stereotypes – love her or loath her (and my parents loathed her!), she did what she wanted to do in her own way. When I was in my teens, she was the woman we all wanted to be.
Sarah: My first manager, Lina Ayesh, who later went on to become the General Manager of Products and Solutions at an ISV, was a vibrant role model and mentor. I learned a lot from her, and I can definitely say she had a big role in shaping my career. I'm also inspired by the popular poet and civil rights activist Maya Angelou, whose words speak to the heart.
Q: What are some changes you'd like to see in the tech industry to promote more gender diversity and inclusion?
Tamar: We should be encouraging more women to join the industry. We need to be ambassadors and really provide them with all the support and coaching they need to stay engaged within it. It's clear that the hiring processes in the tech industry need to change too. We've been talking about getting more women in IT for over 15 years, yet our ability to shift the needle has not improved much in certain areas of IT. However, in sales we are moving the needle and I am proud to work for a company that does care and is working hard to improve gender diversity and change attitudes. When I started in my career, I would not have believed how different the tech sales demographic looks now.
From a society perspective, we can improve this by promoting technology in schools. STEM subjects should be taught to young girls at school at an early age. And for those girls who find it interesting, we need to wrap them in support and give them all the help they need. At school, I was told I didn't have a brain for chemistry and should do history instead. I know this is changing and I am heartened to hear my son and his friends talk about how their schools discuss STEM subjects and how girls are being encouraged to study these subjects by bringing in female role models to talk to the children. This will bring about change. We should all be leaning in to help this from the grassroots up.
Uta: The benefits of inclusion happen when we truly listen and consider different viewpoints. That's what drives innovation and better business processes and, in turn, better business outcomes. We should make efforts to bring different people with different experiences and from different backgrounds to the table and not create things in silos.
Another thing that's important to me is that we stop thinking in categories such as 'women', 'Black', 'young', 'old', etc, as it's actually exclusive. We should be focusing more on what it takes to give everyone a fair chance, no matter where they come from or what they believe in – only then can we start to be more inclusive.
Overall, I would say we are quite lucky in our industry. But if you look beyond the horizon, there is a lot of work to be done to help elevate women: sexual harassment, discrimination, women not being able to participate in society in the same way as other, the gender pay gap or even the ability for girls to benefit from education in a way that would allow them to be less dependent and earn their own money – just to name a few. Whether it's being active with organisations who address these issues or simply by donating to organisations who do, we're very spoiled to be at a company like VMware that is committed to helping make an impact.
Sarah: I like to go back to the basics and remind ourselves that accepting our differences is crucial and half the journey to what makes us stronger together. Diversity and inclusion both add a new flavour to success, so we shouldn't be afraid to bring our unique perspectives into everything we do.