International Day of the Girl | 3 Dell Daughters Changing the World
by Carly Tatum, Passionate Senior Communicator Focused on Sustainability & Purpose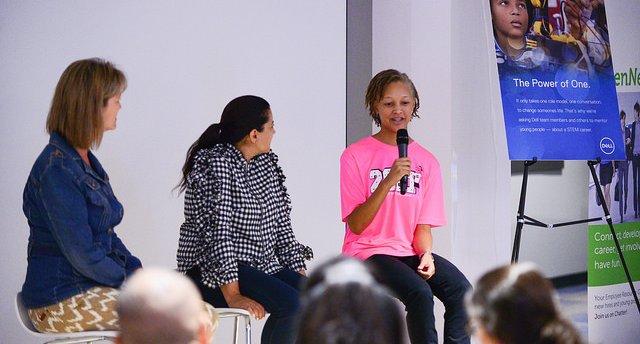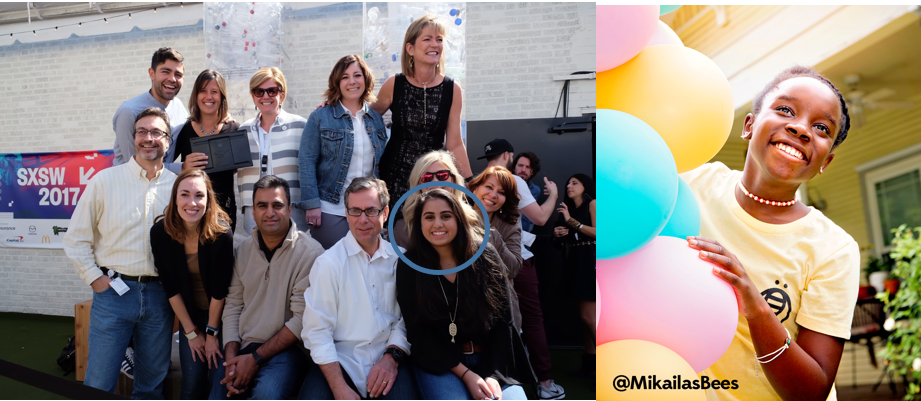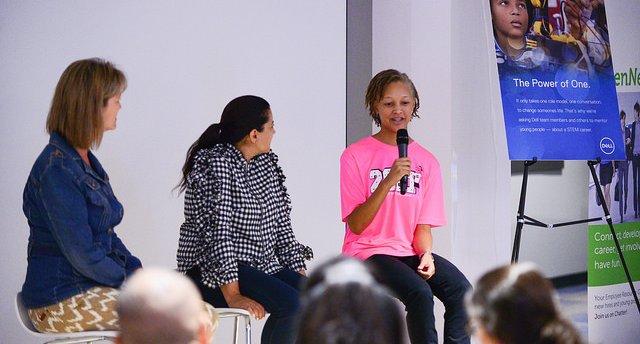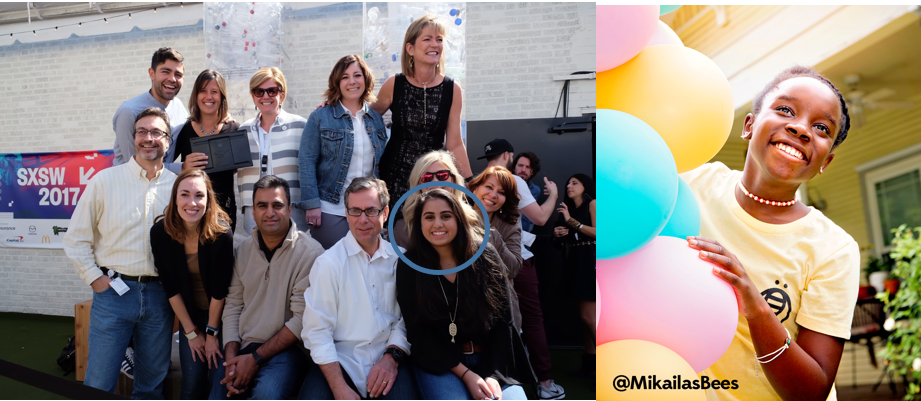 Originally published on LinkedIn
It's International Day of the Girl, the official day to celebrate Girl Power! And I'm not just talking about blasting Beyoncé's "Who Run the World" in the car on the way to work.
This day is about acknowledging the challenges girls face globally as well as heroes empowering girls to greatness.
Rather than dive into some of the rather depressing realities girls face around the globe (read the stats on your own), I'm choosing to celebrate today. I am celebrating the parents, mentors, teachers, and friends who stand beside girls and nurture their passion and confidence. And I'm celebrating three young ladies whose spirit and strength make me so hopeful for our future.
First, meet Quinn Langford. Quinn is a 15-year old student and leader on an all-girl robotics team, Lady Cans. She's become so passionate about getting more girls involved in science, technology, engineering and math (STEM) that she recently wrote a book, Embracing STEM Smarts, an encouraging guide for young ladies who have a passion. I happened upon her story in an interaction with her father, Robert Langford, who works at Dell and was so inspired that I made her the star of our #PowerofOne Mentor challenge that kicked off this month.
Then there is Saanya Bhargava, a 15-year-old who influenced Dell's ocean plastics program after a science competition drove her and her dad, Piyush Bhargava, to ask: Could Dell use ocean plastic waste in its packaging? The program has ignited a global effort to build an open-source commercial supply chain for ocean plastic. Saanya is now a youth ambassador for the Lonely Whale Foundation and other environmental groups. I think she's accomplished enough to retire early, don't you?
I asked Piyush what advice he'd give to others looking to empower girls to dream big like Saanya: "Let your daughters know that they can achieve anything in life – just not everything. Let them take time to explore and discover their interests, to allow them to dial into areas that they are passionate about - and then stay the course. And while they will likely not always encounter a level playing field, they are capable of achieving greatness same as anyone else. Tell them to be bold, be confident and, most importantly be themselves!" I will be playing this advice back in my head next time I need a pep talk.
Last, but certainly not least for my #DayoftheGirl tribute is busy bee, Mikaila Ulmer, who is leading a movement to save the bees with sweetness. At age 13, this small but mighty entrepreneur has built a socially conscious lemonade empire now available at Whole Foods, Sprouts, and a variety of Austin hotspots. She's basically who I want to be when I grow up.
Mikaila's dad, Theo Ulmer, who works at Dell, has been a big part of her entrepreneurial journey. The key to inspiring girls, he says, is to "look for practical ways to make learning fun. Whether you are opening a bank account with a four year old or teaching geometry angles when building a lemonade stand. Meet them where they are and make it fun."  
Thank you, ladies, for taking the lead, being bold, and doing it all with smiles on your faces. We know it's not always easy. And to the dads, moms, mentors, and communities cheering them on from the sidelines: you're doing a great job. Keep it up!
Who will you celebrate today? #DayoftheGirl