Influential Women at Alliance Data: Val Greer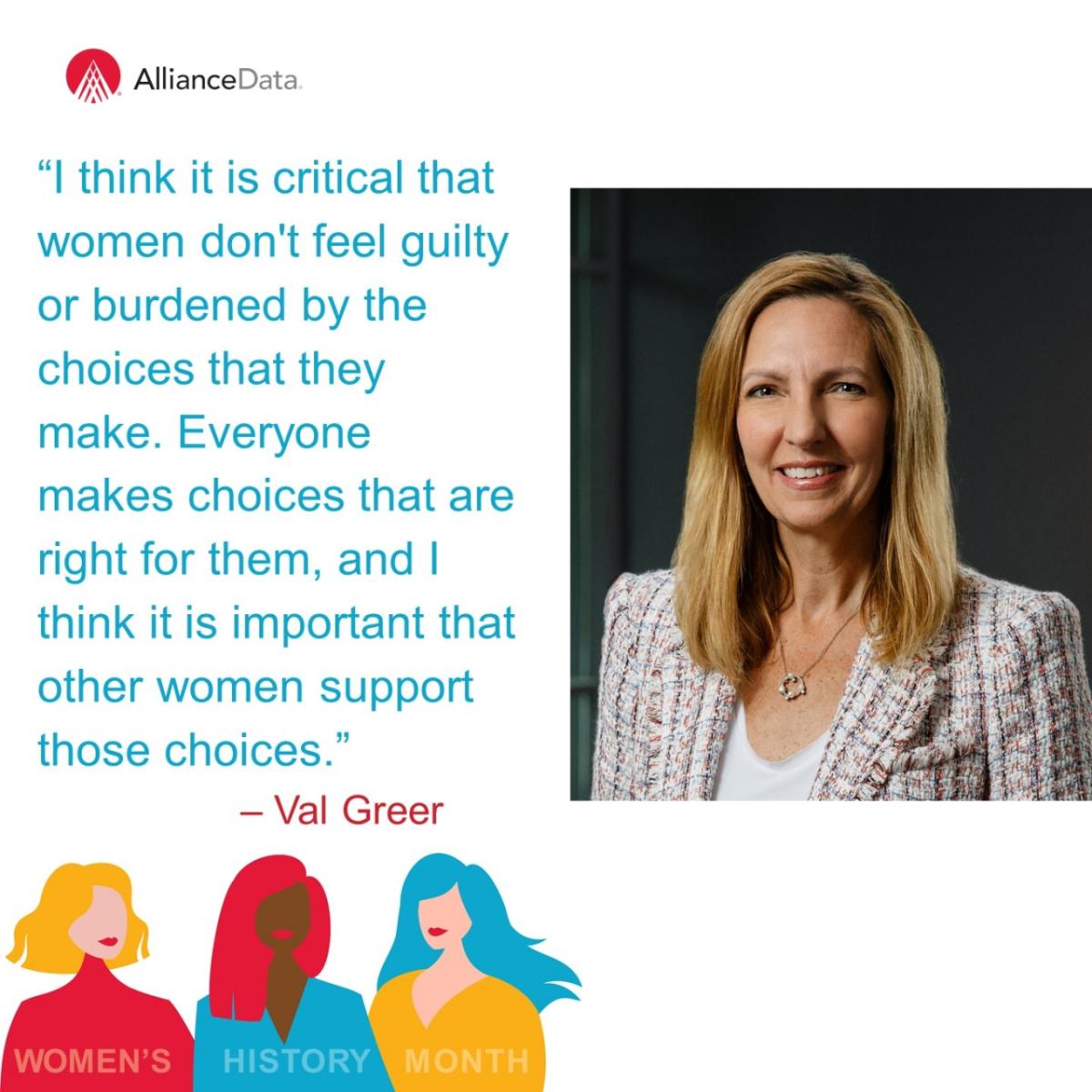 In continuation of our Women's History Month celebration, we're thrilled to share this week's spotlight — Val Greer, Chief Commercial Officer at Alliance Data. Val is passionate about empowering women in and out of the workplace. She is a mentor at the Serviam Girls Academy and is an avid supporter of Plan International, a global humanitarian organization that works to advance children's rights and equality for girls. The most influential woman in her life was her grandmother, who worked at a GM factory and refused to give up her position to make room for a man. She carried that independence, perseverance and dedication to her family through the years. Val is a first generation college grad and says her grandmother is a key reason for instilling the wonder and excitement of learning, the payoff for working hard, and the emotional well-being from helping and supporting those in need.
She's had a few pivotal moments in her career, even though they didn't always seem pivotal at the time. One pivotal moment was when she took a chance to become responsible for acquiring new business, a role outside of her comfort zone. It was a very visible role with a high degree of risk and very few women. That role taught her how to navigate a different human ecosystem successfully, and create a brand and reputation that opened other doors. Her advice for women in the workplace is that everyone's lives, experiences, goals and circumstances are different, but enjoying what you do is really important.