Bread Financial™ Included on USA Today's Climate Leaders List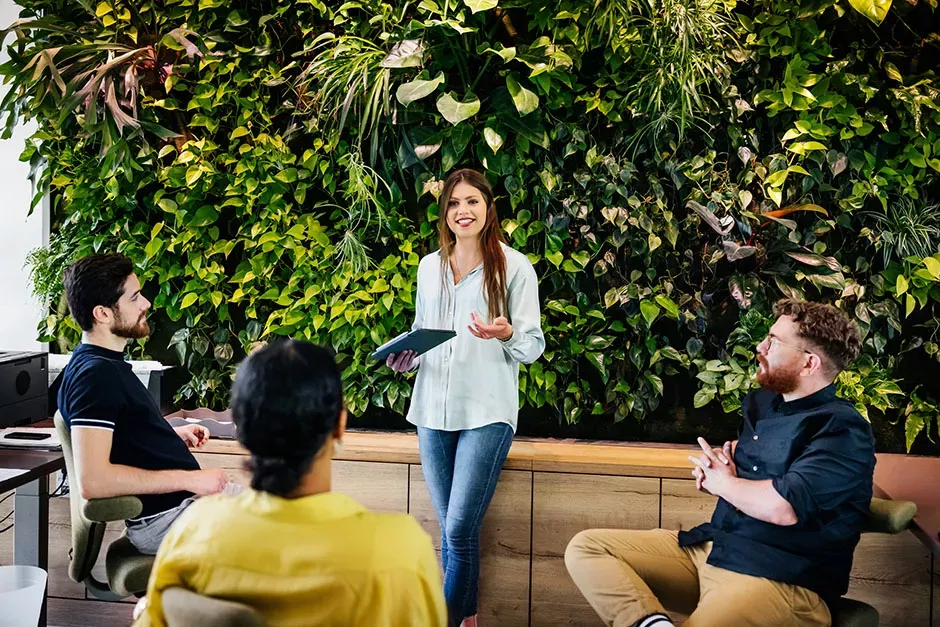 Company ranks within top 15% of environmentally conscious companies
For its successful adoption of environmentally responsible business practices and its prioritization of investments and initiatives related to climate change, Bread Financial™ was recently named to USA Today's America's Climate Leaders 2023 list. The inaugural list showcases U.S. companies that had the most dramatic reductions of greenhouse gas emissions from 2019 to 2021.
Of the 400 industry leaders included on the list, Bread Financial ranked in the top 15%, cutting its emissions by 23.9%. Additionally, from 2021 to 2022, the company cut its emissions by an additional 22% and secured more than a quarter of its energy from renewable sources.
"As we continue to advance our environmental policies, strategies and reporting, our inclusion on USA Today's list is reflective of the great strides we've already made to reduce our carbon footprint and mitigate the risks of climate change," said Dana Beckman, head of sustainability, Bread Financial. "Our deliberate integration of environmentally sound business practices across the company ensures we're able to fulfill our commitments to and continually advance our Environment, Sustainability and Governance (ESG) initiatives."
In addition to its 2022 ESG Report which highlights Bread Financial's Climate Action Roadmap and progress to date, the company recently released its first Task Force on Climate-related Financial Disclosures (TCFD) Report for improved and increased reporting on climate-related risks and exposures.
To determine the top 400 companies, USA Today, in partnership with market research partner Statista, Inc., evaluated 2,000 U.S. companies with revenues of more than $50 million in 2021 on a variety of factors such as emission intensity, reductions in emissions intensity and carbon disclosure rating.
For more information, visit Bread Financial's sustainability page.
About Bread Financial 
Bread Financial™ (NYSE: BFH) is a tech-forward financial services company providings simple, personalized payment, lending and saving solutions. The company creates opportunities for its customers and partners through digitally enabled choices that offer ease, empowerment, financial flexibility and exceptional customer experiences. Driven by a digital-first approach, data insights and white-label technology, Bread Financial delivers growth for its partners through a comprehensive suite of payment solutions that includes private label and co-brand credit cards and Bread Pay™ buy now, pay later products. Bread Financial also offers direct-to-consumer products that give customers more access, choice and freedom through its branded Bread Cashback™ American Express® Credit Card and Bread Savings™ products.
Headquartered in Columbus, Ohio, Bread Financial is powered by its 7,500+ global associates and is committed to sustainable business practices. To learn more about Bread Financial, visit BreadFinancial.com or follow us on Facebook, LinkedIn, Twitter and Instagram.