Bread Financial 2022 ESG Report: A Message from Head of Sustainability, Dana Beckman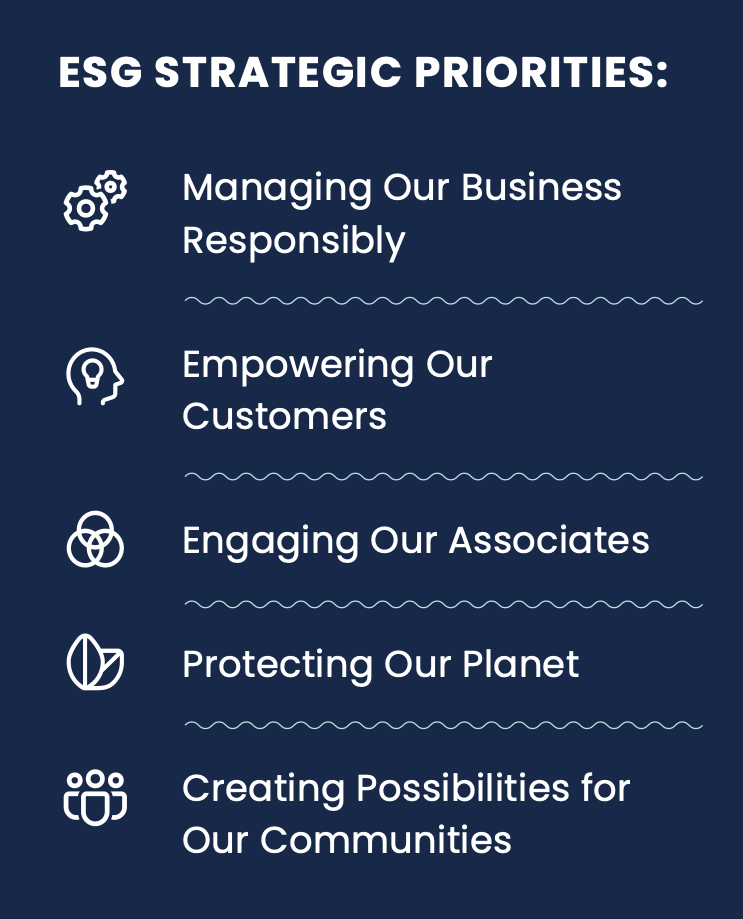 Originally published in Bread Financial's 2022 Report
I'm pleased to share Bread Financial's 2022 ESG report, which highlights our accomplishments in advancing our ESG strategy and driving responsibility and accountability throughout our organization. Together with our Board of Directors, our leadership team, and all of my colleagues, we have built a solid foundation from which we are accelerating our ESG goals and deepening our commitment to responsible business practices.
We prioritize our ESG strategy across five key areas: Managing Our Business Responsibly, Empowering Our Customers, Engaging Our Associates, Protecting Our Planet, and Creating Possibilities for Our Communities. During the year, we continued to advance initiatives across all of these areas including risk management, financial wellness,diversity, equity and inclusion (DE&I), human capital management, climate action and community investment.
In 2022, our focus was on ensuring that our ESG strategy and ambitions were manifest in our key business goals and imperatives. We worked diligently on integrating ESG principles into our business strategy and operations, setting new baselines for key metrics to help measure and manage our progress. We infused DE&I more deliberately throughout our workplace, workforce marketplace and community.
During the year, initiatives to support our associates were front and center, including improved competitive compensation, significantly enhanced benefits, flexibility in where they work, and access to a robust mental wellness platform. We relaunched eight associate-led Business Resource Groups (BRGs) and provided them with training and resources to help us build a more inclusive, multidimensional culture.
With the ambition to help build a bright financial future for all, our cross-functional internal teams made progress onlaunching a financial wellness hub with resources intended to educate and empower our customers. We also pledged to invest $1 million in tools and programs that further promote financial inclusion in our community.
We successfully executed against all priorities in our 2022 Climate Action Roadmap, which included a comprehensive energy audit of our facilities, a climate risk assessment, and scenario analysis. Notably, this marks our first year reporting in accordance with TCFD.
With significant success executing on our multiyear business transformation and rebranding to Bread Financial, this is an exciting time for our company. We look forward to communicating our continued progress across all focus areas of our ESG strategy as we work to align our policies and actions with evolving stakeholder expectations and ESG reporting standards.
Dana Beckman
Head of Sustainability
To learn more about Bread Financial's ESG Governance Strategy, click here to view their 2022 ESG Report.