Implementing a Successful Public-Private Partnership | Part 1: Find the Right Partner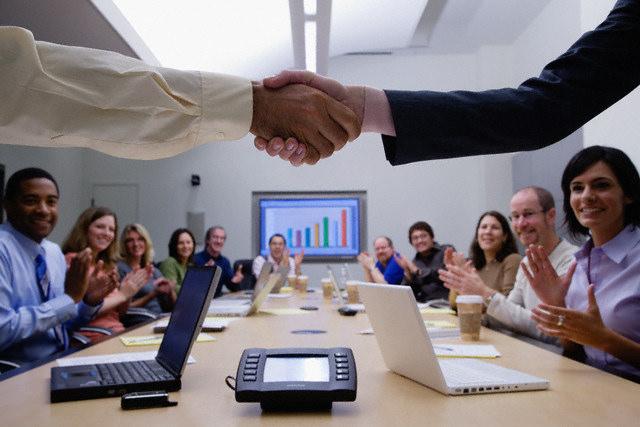 Originally published on TriplePundit
To make true progress on the world's largest societal issues — such as community health, economic development, and education and skills development—governments, companies, and nonprofits must work together. But, how does a company or organization develop and sustain successful public-private partnerships to achieve large-scale impact?
First, determine who to work with: Successful PPPs start with stakeholders who are engaged, committed, and able to execute a shared vision. Commitment and support from the highest levels of government and the institutions involved are essential, and all partners should have "skin in the game" to authentically demonstrate their commitment.
It's important to use quantitative and qualitative research to assess partnership opportunities and risks, and to understand potential challenges that partners may face in fulfilling their pieces of the partnership. This might include market research and financial analysis to determine funding priorities, or a political landscape analysis to determine an approach that is appropriate and feasible given the political climate.
At Cisco, we've seen how leveraging innovative PPPs can achieve large-scale impact. Cisco Networking Academy, a world-leading IT skills and career building program, addresses the growing need for IT talent by equipping students with entry-level IT and 21st-century career skills.
The program is based on partnerships with more than 9,600 schools, community colleges, universities, governments, NGOs, and other organizations, which implement the program across 170 countries. Our global impact includes providing IT education to more than one million students each year — totaling 7.8 million students since 1997— and improving the lives and economic stability of communities worldwide.
As an example, successful PPPs with the highest level of governments and leading academic institutions across the world have helped Cisco scale inclusive social and economic impact. In Costa Rica, more than 65,000 students have benefited from Networking Academy courses. Our 10-year partnership with the Costa Rica Ministry of Education has provided the country with an opportunity to thrive in the digital revolution.
The information economy demands an unprecedented level of technological literacy for workers, yet in many countries there is a severe shortage of trained networking and IT specialists. To enhance technical training, enable Costa Rica to compete in the digital economy, and improve people's career options, the Networking Academy core curriculum is now taught in 102 of its 138 technical schools for students in the IT specialization.
Daniela Molina Quesada is a Networking Academy alumna and a civil servant at the Caja Costarricense Seguro Social (CCSS), Costa Rica's social security fund. After studying computer science at a rural technical school, Daniela enrolled in the Networking Academy program. She earned her technical degree in computer science, successfully completed all four Cisco CCNA modules, and earned a scholarship to study Systems Engineering at the Fundacion Omar Dengo.
Thanks to the Networking Academy program, Daniela was able to get a great job working in the Department of Technology Management at CCSS.
"Cisco was the first door that led to a whole new world professionally. Thanks to Cisco, I was given a job opportunity that has been one of my greatest achievements. Every day, I apply the knowledge I gained from Networking Academy, and this experience undoubtedly led to my ability to get a job that I love," said Daniela.
Daniela has been at her job for nearly six years and currently supports more than 35,000 network users at CCSS. She believes technology and networking can transform lives and urges "everyone to get involved in the world of networks and to be part of the Cisco Networking Academy community."
Recognizing the need for digital skills in all career paths (tourism, management, etc.), the Ministry of Education plans to make Networking Academy courses available for all students in technical schools in 2017, regardless of their area of specialization. While Networking Academy is helping Costa Rica develop a workforce trained in essential skills, this partnership also led to a 2017 Letter of Understanding between Cisco and the government of Costa Rica. Working at a country level, this Letter of Understanding highlights Cisco's role in helping Costa Rica realize its digital agenda by driving digital education, providing access to telecommunications services, and enhancing cybersecurity.
Win-win public-private partnerships play a critical role in achieving global scale and local impact. We have an opportunity to close the digital skills gap, promote equitable education, support economic empowerment, and address critical human needs – all by leveraging the strengths of the public, private, and nonprofit sectors and collaborating to create value for everyone involved. Successful public-private partnerships, however, are not one size fits all. An approach that incorporates best practices, including utilizing the strategy above, helps ensure that all partners, as well as communities, benefit.
To learn more, visit www.netacad.com.
Has your organization had success in choosing the right partners in a public-private partnership? Leave us a comment, tweet at @CiscoCSR and stay tuned for next week's PPP post on determining when and how long to engage.
Join us September 21, from 10-11 a.m. PT, for a #CiscoChat with PPP thought-leaders Laura Quintana, Vice President, Corporate Affairs at Cisco; Laurence Carter, Senior Director of Public Private Partnerships at the World Bank; Keith Davis, President & CEO of the Camden Dream Center; and Jen Boynton, Editor in Chief at TriplePundit.