Ignite My Future in Schools 2019 Community Nights Kickoff
Ignite My Future in Schools 2019 Community Nights Kickoff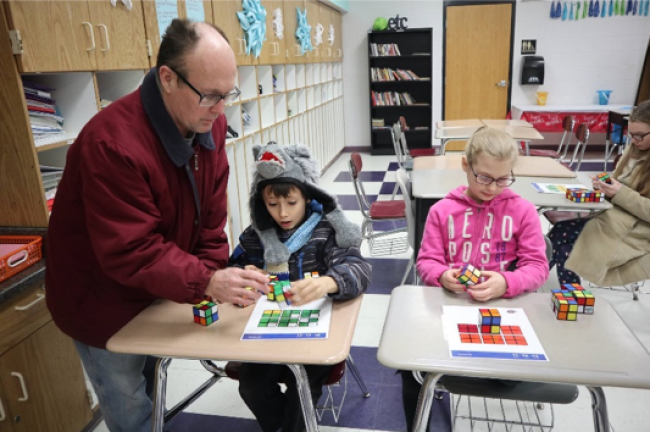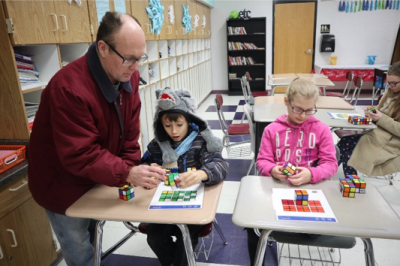 Thursday, February 14, 2019 - 4:20pm
February 14, 2019 /3BL Media/ —Tata Consultancy Services (TCS) and Discovery Education partnered in 2017 to develop a one-of-a-kind transdisciplinary approach to education that would transform the way students across America learn. The program, Ignite My Future in School (IMFIS), encourages students and educators nationwide to adapt computational thinking as foundational skill for 21st century success. IMFIS aims to engage 20,000 teachers and one million U.S. students by 2021, and in the past year, the program has provided over 5,100 educators in 55 school districts with free in-person professional development on computational thinking, aligned to standards and built on the K-12 Computer Science Framework.
In January, Ignite My Future in School (IMFIS) returned to U.S. school districts in Metro Washington, D.C., Maryland and Pennsylvania to host Community Nights.
Through these learning events, 155+ families comprised of K-12 students, parents and guardians, siblings, and family friends, were exposed to the IMFIS program. IMFIS Learning Leaders – educators committed to changing the landscape of computer science education in their schools – hosted these Community Nights at Imagine Lincoln Public Charter School in Temple Hills, Md.; Marshall Math Science Academy in Harrisburg, Pa.; and McKinley High School in Washington, D.C.
"TCS is proud to bring computational thinking to the forefront of education and workforce conversations for students, because we know that sparking student creativity via computer science will lead the way to a better future," shared TCS Program Manager Serene Gallegos.
During Community Nights, families learn about the goals of our IMFIS program and explore various computational thinking activities with IMFIS program experts from their school, TCS, and Discovery Education. Experts demystify computational thinking through creative and engaging scenario-based tasks like:
Drone Delivery – Students become drone pilots tasked with maneuvering a small drone through an obstacle course to "deliver pizza" in a faster, more efficient way.
Smell Test – Students use virtual reality goggles and essential oils to determine how smell would heighten a human experience at the movies.
Emoji Essay – Students develop a new language based solely on emojis and then work to communicate with one another in real time, identifying the challenges we face with everyday communication.
Each of these activities are extensions of current IMFIS lesson plans used by teachers in the classroom. The activities at Community Night bring an added layer of real-world application beyond the regular school day that families can also participate in. As result, the local community becomes empowered with computational thinking skills that ultimately drive 21st century skill-building and basic access to educational technology.
McKinley High School teacher and IMFIS Learning Leader Sarah Ellaway said, "'Ignite My Future in School' is especially exciting because of the learning outcomes that immediately become evident in students! It's thrilling to see my students build expanded learning capacity and stamina – our goal is to continue to encourage them to soar."
Visit ignitemyfutureinschool.org to learn more.