Hurricane Maria Coordination Call: September 28 @ 4:00 p.m. ET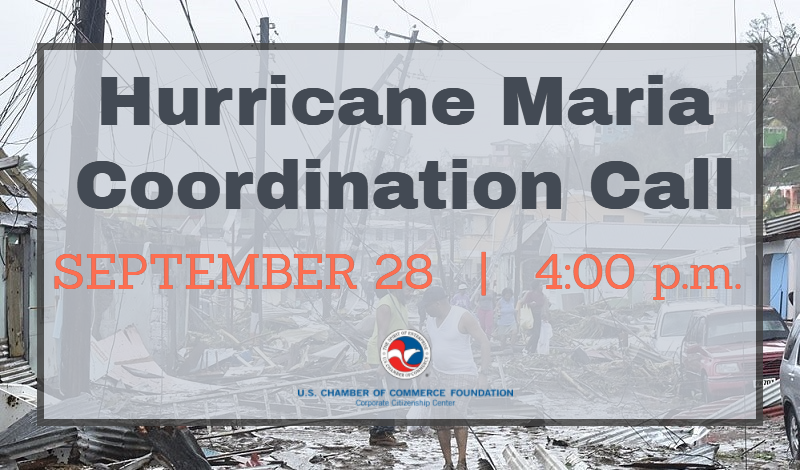 In the aftermath of Hurricane Maria, the business community is mobilizing their expertise, capabilities, and community resources to assist with the relief and recovery efforts.
Join the U.S. Chamber of Commerce Foundation Corporate Citizenship Center for a coordination call to discuss the devastation caused by Hurricane Maria. On the call, hear from companies, NGOs, and multilateral organizations about the response and recovery plan in impacted areas, current humanitarian efforts in place, and what your company can do to help.
Confirmed organizations speaking include:
Federal Emergency Management Agency (FEMA)
National Voluntary Organizations Active In Disaster
Puerto Rico Federal Affairs Administration and Puerto Rico Congressional Office
Register for the coordination call here.