Humana Named Greenest Among Health Care Providers & Services in 2017 Newsweek Green Rankings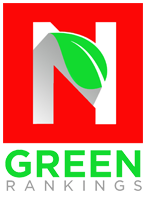 Newsweek Green Rankings
Humana named greenest among Health Care Providers & Services in 2017 Newsweek G…
Humana is the greenest company in the Health Care Providers and Services industry, according to Newsweek's 2017 Green Rankings.
The annual list is one of the most recognized environmental performance assessments of the world's largest publicly traded companies. Humana ranked No. 18 out of 500 U.S. companies on the list and is the industry leader in the Health Care Providers and Services industry. Overall, Humana ranked No. 32 on the global list.
"Leading Newsweek's Green Rankings in the Health Care Providers and Service industry is an honor, and something we've worked hard to achieve," said Douglas Edwards, Vice President of Workplace Solutions at Humana. "Through innovative programs and initiatives, we encourage our employees, leaders, stakeholders and vendors partners to commit to sustainability. We plan to continue building on our sustainability efforts in 2018."
Humana's sustainability efforts focus on areas where the company believes it can have the greatest impact. Our goals include:
• 5 percent reduction in annual energy consumption from 2013 baseline consumption.
• 5 percent decrease in greenhouse gas emissions from 2013 baseline emissions.
• 40 percent waste diversion rate of waste to landfill through reduction and recycling efforts.
Humana ranked No. 18 in the 2016 Newsweek Green Rankings of U.S. companies, No. 25 in 2015 and No. 69 in 2014.
To learn more about Humana's corporate citizenship efforts, read Humana's 2017 Corporate Social Responsibility Progress Report.