Humana Foundation Announces Focus for the Future: Addressing Social Determinants of Health for Sustainable Community Impact
Evolution of foundation's strategy aligns with Humana Inc.'s Bold Goal of improving the health of communities Humana serves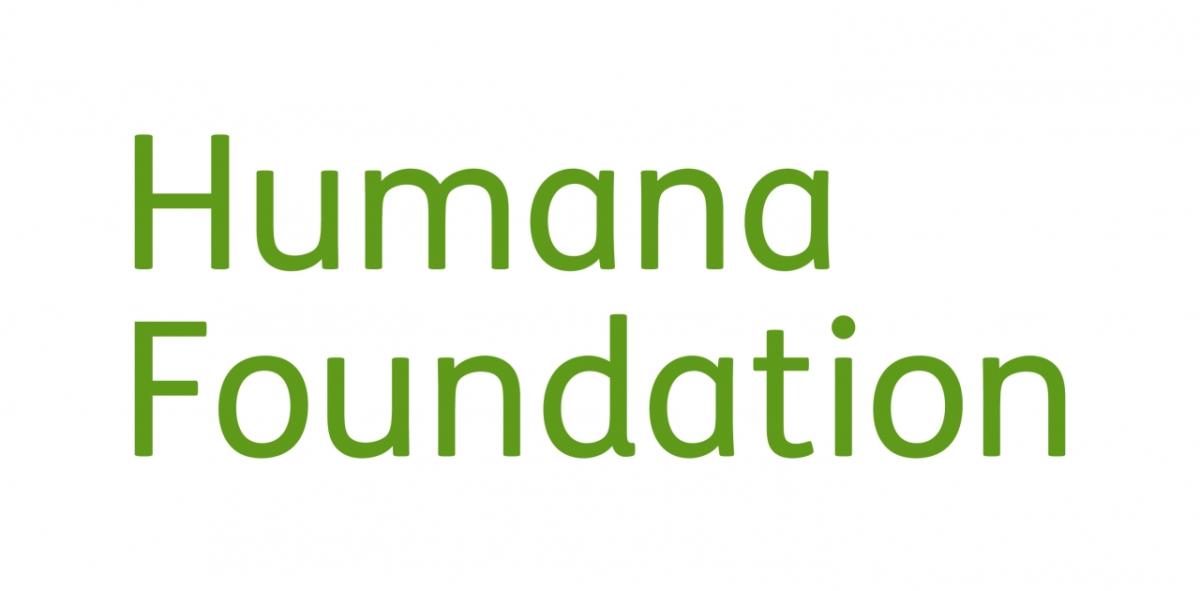 LOUISVILLE, Ky., January 17, 2018 /3BL Media/ – The Humana Foundation, philanthropic arm of Humana Inc. (NYSE: HUM) for the past 37 years, announced today that it is evolving its grant-making work to a strategic investment plan that begins with desired results and focuses more intentionally on upstream social determinants of health. This approach aligns with Humana Inc.'s work to help people have more 'Healthy Days' by pursuing a Bold Goal of improving the health of the communities Humana serves 20 percent by 2020.
The Humana Foundation believes its strategy will help it achieve its overall goal of contributing to greater health equity (attainment of the highest level of health for all people) in the communities it serves.
"To make a greater impact, we will collaborate with leaders at Humana and in our communities to address 'upstream' social determinants of health – like asset and financial security, food security, and social connection – so that fewer people will develop chronic health conditions in the first place," said Bruce Broussard, President and CEO of Humana, and Chair of the Humana Foundation Board of Directors.
Walter Woods, Chief Executive Officer of the Humana Foundation, added that the foundation will also work to identify partner organizations – at the national level and in the communities it serves – because joining forces with like-minded entities can result in more impactful, broad-based and sustainable change.
"Increasingly, we'll be asking ourselves at the Humana Foundation this question: 'Will our philanthropy have the potential to impact 'upstream' social factors – social inequalities – that will result in 'downstream' community change, ultimately reducing social inequality and making it easier for more people to achieve their best health?' If we can answer 'yes' to that question, it means it's an investment we'll want to consider."
In Humana's corporate hometown of Louisville, Ky., and in seven additional "Bold Goal" communities Humana serves – San Antonio; New Orleans; Baton Rouge, La.; Knoxville, Tenn.; Tampa Bay; Jacksonville, Fla.; and Broward County, Fla. – the Humana Foundation expects to make a greater impact by making "fewer, bigger" grants beginning in 2018. The grants will have a longer-term focus, recognizing that the change the foundation seeks will likely take years to achieve, in partnership with others.
This will enable the foundation to provide focus and leadership in certain communities and areas of significant need – enabling the organization to influence positive change at a faster pace. The foundation will also continue to fund select organizations in Louisville, nonprofits that align to the foundation's new strategy and/or with whom the foundation has a long-standing history of support – through a new Corporate Headquarters Community Relations initiative.
"In recent years, we have learned a lot about how larger grants, over a longer period of time, can make the greatest impact for the largest number of people. Combating food insecurity is a great example," Woods said. "This is an issue throughout Humana's Bold Goal communities, and as we have focused on it, we've started to see a positive impact on people's Healthy Days. That is the measure Humana uses to track the success of its Bold Goal. And going forward, it's a measure the Humana Foundation will also use."
'Healthy Days' is a U.S. Centers for Disease Control and Prevention (CDC) tool that surveys individual mental and physical unhealthy days in a 30-day period. Humana's pursuit of its Bold Goal has seen an increase in Healthy Days in nearly all of its Bold Goal communities.
"Now, as we look to our future at the Humana Foundation, we are excited about what this evolution of our strategy and approach could mean for Healthy Days in the communities we serve, particularly the health of people who often need the most support – those people living with one or more chronic health conditions. We expect our work to have sustainable impact, enhanced by the national and community partnerships we will forge," Woods added.
Early this spring, the Humana Foundation will share information about its 2018 grant-making work, including information about the new criteria the foundation will have in place for 2018 grants. Organizations interested in partnering with the Humana Foundation by applying for a 2018 grant will have an opportunity to submit a Request for Application. The Humana Foundation will then invite select organizations to submit a formal application. 2018 grants will be announced in the second half of the year.
About the Humana Foundation
The Humana Foundation was established in 1981 as the philanthropic arm of Humana Inc., one of the nation's leading health and well-being companies. Located in Louisville, Ky., the Foundation seeks to co-create communities where leadership, culture and systems work to improve and sustain positive health outcomes. For more information, visit humanafoundation.org.
Humana and the Humana Foundation are dedicated to Corporate Social Responsibility. Our goal is to ensure that every business decision we make reflects our commitment to improving the health and well-being of our members, our associates, the communities we serve, and our planet.
About Humana
Humana Inc. is committed to helping our millions of medical and specialty members achieve their best health. Our successful history in care delivery and health plan administration is helping us create a new kind of integrated care with the power to improve health and well-being and lower costs. Our efforts are leading to a better quality of life for people with Medicare, families, individuals, military service personnel, and communities at large.
To accomplish that, we support physicians and other health care professionals as they work to deliver the right care in the right place for their patients, our members. Our range of clinical capabilities, resources and tools – such as in-home care, behavioral health, pharmacy services, data analytics and wellness solutions – combine to produce a simplified experience that makes health care easier to navigate and more effective.
More information regarding Humana is available to investors via the Investor Relations page of the company's web site at humana.com, including copies of:
Annual reports to stockholders

Securities and Exchange Commission filings

Most recent investor conference presentations

Quarterly earnings news releases

Calendar of events

Corporate Governance information
###