How One Bus Ticket Changed Everything
How One Bus Ticket Changed Everything
Irma Olguin's big idea is to tech-train women and people of color, improve opportunity in struggling communities, and change the face of the tech industry. As she explained at Signal 2020, it's working.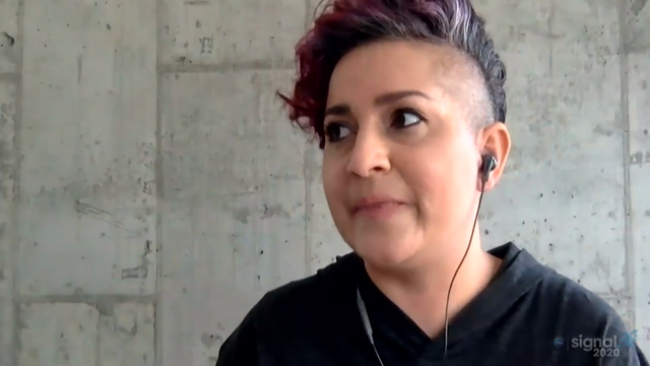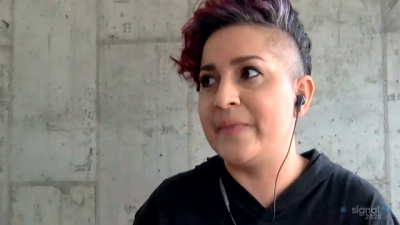 Wednesday, April 7, 2021 - 10:20am
When Irma Olguin was a child, she rolled raisins alongside her parents, aunts, uncles and cousins in the fruiting fields of Central California, supplier of 30% of the world's food. "Coming from a place like that, growing up in that way and that's all you know, that's all that surrounds you, you don't see things in front of you like starting a company or becoming a tech CEO or anything but that life that is laid out in front of you," she says.
But after finding her way to entrepreneurship via an unlikely college scholarship, Olguin, who appeared at Signal 2020 last month, now runs Bitwise Industries, a tech company aimed at changing lives, cities and communities across North America like the ones where she grew up. Agricultural communities, she says, "are essentially modern-day feudalism," with managers and owners at one level and laborers at another, below, with little possibility of moving up. "There's a huge divide between folks who have opportunity and folks who do not," she says. Bitwise offers tech education and jobs to help women and people of color find a ramp out of this system, while also bringing more diversity and nontraditional talent into the tech industry. More than 4,000 people have gone through Bitwise training since its launch in 2013.
Hear Olguin talk about her journey from Central California to tech mogul and how she's changing communities with the tech industry, at Signal 2020 (full session here):