How Nonprofits Harness Artificial Intelligence to Make a Better World
By Leon Kaye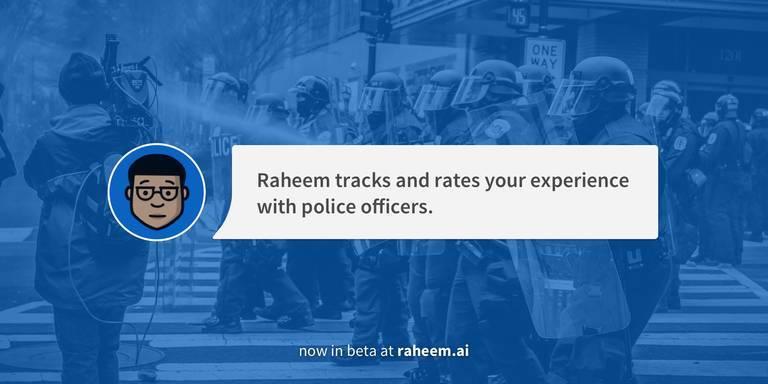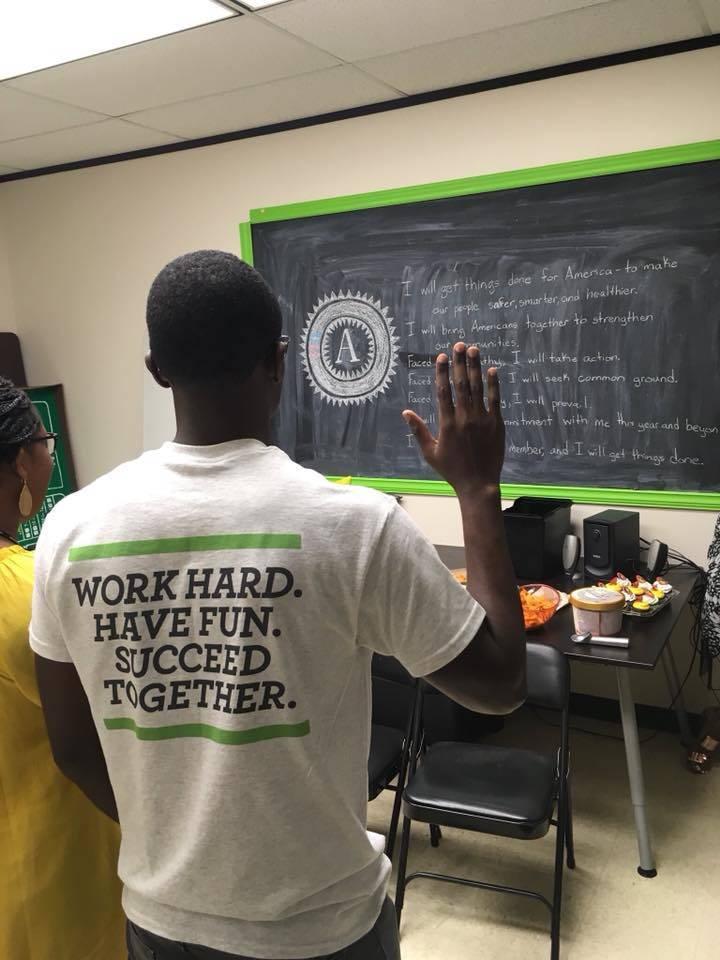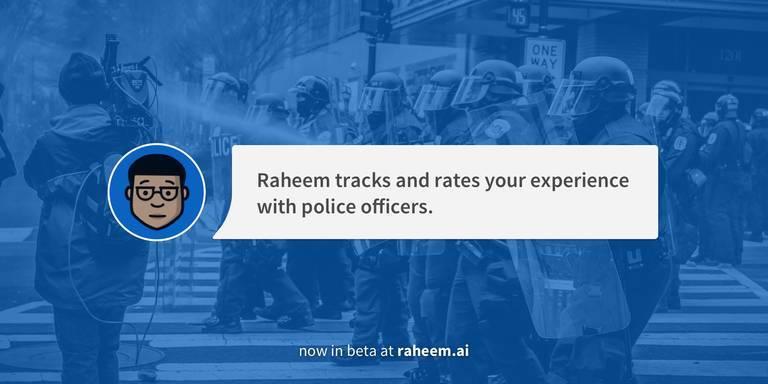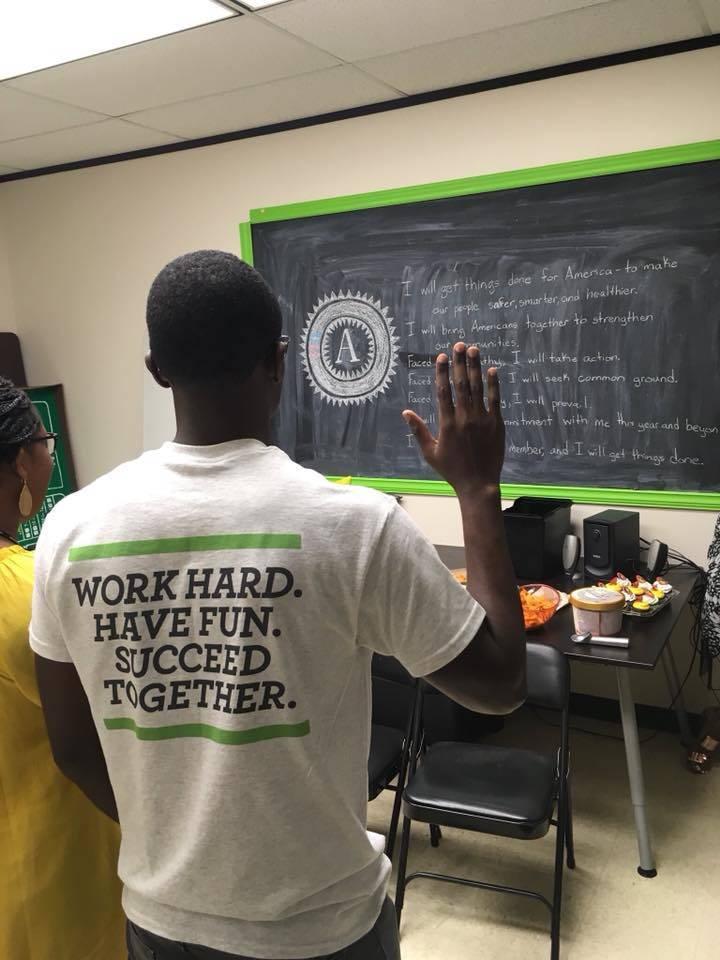 Originally published on TriplePundit
The idea of access to artificial intelligence (often referred to as "AI" for short) for all is still at a nascent stage. Nevertheless, its potential is limitless – from refugee assistance, to helping students at risk of not completing school, to shortening the response time for teens who are in a personal crisis. During the recent Dreamforce conference in San Francisco, several nonprofit leaders discussed how the use of artificial intelligence and other technologies, such as machine learning, can dramatically improve lives – including those of many who live in the most underserved communities.
Some of those citizens now benefiting from artificial intelligence include college and university students in Texas. College Forward, based in Austin, offers coaching and mentoring programs to help at-risk students continue their success in higher education so that they can eventually embark on a successful career. The NGO has been able to scale its programs in part through the use of a Salesforce artificial intelligence platform, Einstein, to build more sophisticated and proactive coaching services to first-generation university students across Texas and beyond.
As is the case with more businesses and non-profits, College Forward had been migrating its data from tools such as spreadsheets to cloud computing. Austin Buchan, the nonprofit's CEO noted, noted the organization faced more challenges as demands for its services grew. "Historically, we only really managed 100-to-one coaching services to students," he told a Dreamforce audience earlier this month. "That obviously had some extreme limits on our ability to scale."
With as many as 1.7 million higher education students in the Lone Star State – many of them first-generation college students – artificial intelligence is integral to College Forward as it identifies and reaches out to students who may be at risk due to personal, financial, or academic reasons. The technology helps College Forward's staff drives its mission to make this coaching model, CoPilot, much more efficient and valuable.
"Serving 10,000 students is fantastic, but that is still not nearly addressing all the needs," explained Buchan. "We think that AI can democratize technology and allow nonprofits to push the boundaries of what we thought was possible."
Since its launch in 2010, over 30 organizations in the U.S. and two other countries have started to use the CoPilot platform, which College Forward says has benefited more than 240,000 students.
Another NGO, which bills itself as a technology nonprofit accelerator, is bullish about now artificial intelligence can improve young lives in different ways apart from academia.
Fast Forward of San Francisco has placed its chips on betting that that despite the fears many have about artificial intelligence, it can actually accelerate social change for the better in fields such as healthcare, human rights, energy, and of course, education. "We've seen some really exciting developments in AI," said Shannon Farley, Fast Forward's co-founder and executive director, "in everything from chatbots to machine learning and natural language processing."
At Dreamforce, Farley touted various ways in which artificial intelligence can transform lives. WattTime, for example, is promising to disrupt the energy sector by giving consumers the technology to actually choose the types of power plants they want to electrify their homes and even devices. The subsidiary of the Rocky Mountain Institute has developed software that can be installed on any internet-connected device, allowing them to automatically sync the times at which they need to store or run on electricity to the exact moments renewable are available.
WattTime is just one example of how nonprofits, in Farley's words, are "creating AI apps for the greater good."
Crisis Text Line is another NGO that has benefited from Fast Forward's various programs. The texting platform provides 24/7 support to people who find themselves at times of crisis. The service describes itself as "born from the rib" of DoSomething.org and since 2013, it has grown rapidly and is now used in all 295 U.S. area codes.
The platform has harnessed machine learning so it can identify the terms that can help escalate calls for help to its volunteers. To that end, Crisis Text Line's service has learned that the term "ibuprofen" is 16 times more likely to predict the need for emergency aid than the word "suicide." Due to the use of artificial intelligence, such messages that include the word "ibuprofen" are then prioritized in the queue so that the service's volunteers can assist those in need faster.
Another way in which artificial intelligence can help with accelerating change for the better is on the social justice front. Raheem.ai, a chatbot that works on Facebook Messenger, allows the public to rate police interactions. Tested this year in Berkeley, California, Raheem asks users to answer basic questions about their experience with policing, and then funnels that information back to local precincts. Farley told a Dreamforce audience that during a three-month pilot testing Raheem earlier this year, twice as many reports were made as were collected during the entire previous year. The results promise greater transparency, more agile policing and a closer bond between local citizens and the law enforcement community.
Artificial intelligence will long conjure all kinds of images and scenarios – for nonprofits, one of the bugaboos is its cost. But this is where Farley and Buchan insist that technology professionals can step when they reach a point in their lives and careers where they want to feel as if they are making a contribution to society. "Tech workers are ready to give back, and they have a set of expensive skills that can benefit NGOs," said Farley.
The key, however, is for nonprofits to take a step back and sort out how artificial intelligence can boost an organization's goals in the first place. "Look at your industry and your vertical when looking at how AI can help your org's mission," added Buchan.
As technology becomes even more important to how NGOs can deliver services and accomplish their missions, Farley insisted that forward-thinking organizations will need to have a technology presence on their boards. In fact, they should go even further: "NGOs should not only have a tech person on their boards, but a tech advisory board as well," she said as she wrapped her talk during Dreamforce.
Image credit: Raheem.ai/Facebook;