How Innovative Community Responses to COVID-19 Support Healthy Aging
How Innovative Community Responses to COVID-19 Support Healthy Aging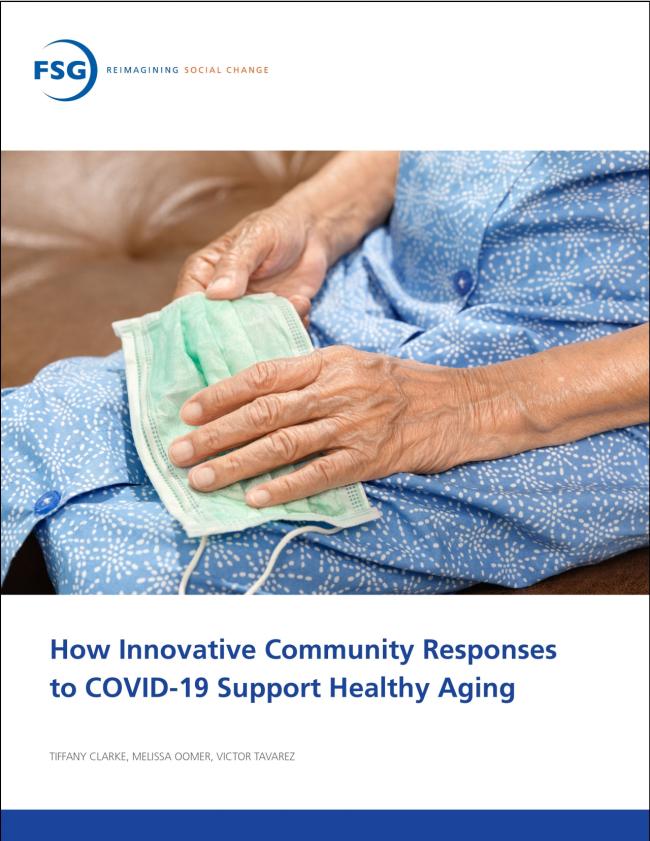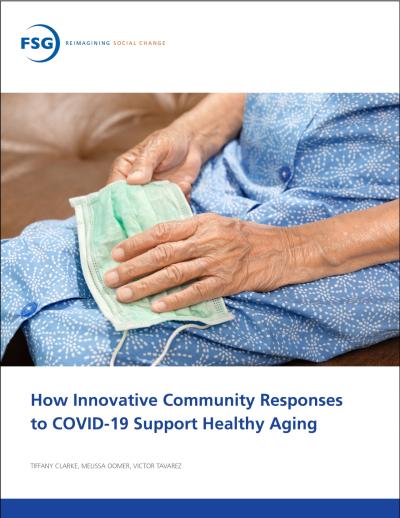 Wednesday, October 28, 2020 - 12:00pm
Faced with the COVID-19 crisis, communities in Massachusetts have come together in inspiring ways to assess emerging needs, provide credible information, expand access to services, and provide opportunities for older adults to connect with each other and with their neighbors.
This report aims to help organizations understand older adults' experiences of the pandemic, learn from community adaptations during the crisis response, and act together on the programs, funding changes, relationship-building efforts, and other steps required to reach a desired future. The piece includes practical worksheets for reflection, making commitments, and taking action.
Learn more and download the report >
About FSG
FSG is a mission-driven consulting firm supporting leaders in creating large-scale, lasting social change. Through customized consulting services, innovative thought leadership, and support for learning communities, we help foundations, businesses, nonprofits, and governments around the world accelerate progress by reimagining social change. Learn more at www.fsg.org.