How Has CSR Trended So Far in 2017?
CECP Research to Inform COMMIT!Forum's "Brands Taking Stands" Theme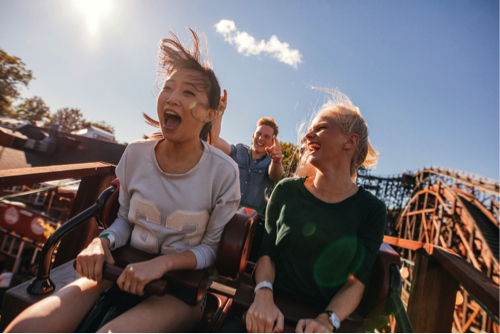 WASHINGTON, Sepetember 5, 2017 /3BL Media/ - To date, 2017 has been a roller coaster ride for companies dedicated to commitment to corporate social responsibility.
Membership data compiled this summer by CECP – the CEO Force for Good, the organization founded in 1999 by actor, entrepreneur, and philanthropist Paul Newman, shows that despite a dip in public advocacy for progressive environmental, social, and governance (ESG) issues immediately following the election of President Donald Trump, the movement of "brands taking stands" has dramatically resurged.
Daryl Brewster, CEO of CECP, will share his organization's pre- and post-election research results on the topic of companies publicly advocating around politically charged ESG topics, and reveal the details of a new "pulse" poll at COMMIT!Forum's "Brands Taking Stands" event, to be held Oct. 11-12.
CECP findings show that company activism, while steady throughout 2016, dropped in February 2017 after the election. It rebounded in June and then escalated following the deadly white nationalist rally in Charlottesville.
"With business emerging as a stabilizing force despite unpredictable global circumstance, leading companies are taking brave steps in speaking out on issues that matter to their stakeholders, including employees, consumers, and communities," said Brewster. "CEOs are playing statesman-like roles and taking positions on topics ranging from race relations to living wages, and supporting environmental organizations."
The CECP poll results are only one of five important data sets to be disclosed at COMMIT!Forum. Other research to be discussed are updates to the highly respected Cone Communications annual CSR survey, details of a Corporate Citizenship research in progress that analyzes the status of United Nations Sustainable Development Goals (SDGs), data from human resources firm Cielo that identifies the impact of negative corporate reputation on recruiting and retaining employees, and findings of a data mining project undertaken by ManpowerGroup Solutions that examine the connection between corporate responsibility and talent acquisition.
In addition to discussing his organization's survey and poll results, Brewster will be joined by Steve Radick, vice president and director of public relations at Pittsburgh advertising agency Brunner; and Alison DaSilva, executive vice president of Cone Communications, at COMMIT!Forum's Oct. 11 opening panel to examine "Business Drivers of Brands Taking Stands." The session will provide real-world lessons, informed by research and data, into why and how companies choose to communicate publicly their position on sensitive issues and the forces that influence those decisions.
COMMIT!Forum will be held Oct. 11-12 at the MGM National Harbor, MD, near Washington, D.C. The event will attract hundreds of corporate social responsibility leaders and CEOs from CR Magazine's yearly 100 Best Corporate Citizens ranking, and provide attendees with fresh insights on current CSR topics through pre-conference workshops, guest speakers, panels, interviews, breakout sessions and roundtable discussions.
Also at the event, recipients of the Responsible CEO of the Year Award and Lifetime Achievement Award will be recognized for their personal and professional courage to deliver on their corporate responsibility promises.
About COMMIT!Forum
COMMIT!Forum (http://www.commitforum.com) is an annual gathering of corporate responsibility and sustainability practitioners with emphasis on networking, case studies, new research and compelling presentations from companies committed to making progress against an ambitious ESG agenda. The event is produced by the Corporate Responsibility Association and CR Magazine.
CONTACT: Dave Armon of the Corporate Responsibility Board, +1.802.444.0177 or darmon@crboard.com