Corporate Citizenship's Megan DeYoung to Reveal Research at COMMIT!Forum on Fortune 50 Participation in United Nations Sustainable Development Goals
Corporate Citizenship's Megan DeYoung to Reveal Research at COMMIT!Forum on Fortune 50 Participation in United Nations Sustainable Development Goals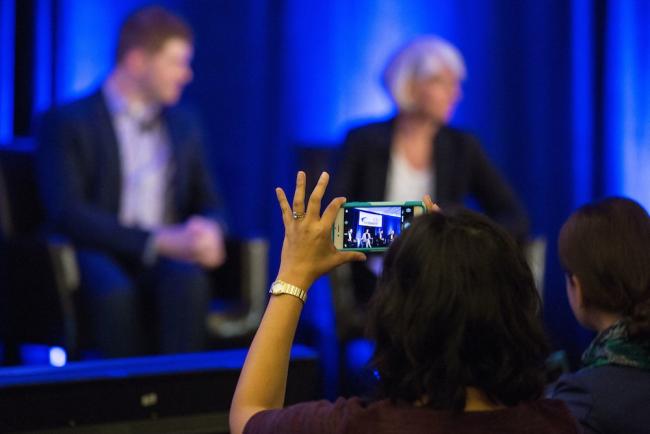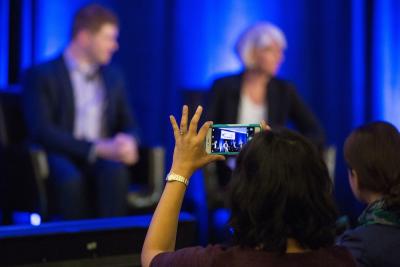 Tuesday, September 19, 2017 - 8:05am
WASHINGTON -- In the two years since the formation of the United Nations Sustainable Development Goals (SDGs), organizations have been working to formulate strategies that will contribute to the worldwide goals of eradicating poverty, creating a healthy planet for future generations, and building peaceful and inclusive societies.
Many organizations, however, are struggling with how – and are hungry for meaningful data that will help them plan for the future and allocate resources they'll need to contribute to this new global development framework.
Megan DeYoung, vice president Americas of the global management consultancy Corporate Citizenship, has answers – and will reveal exclusively for attendees at COMMIT!Forum's "Brand Taking Stands" event how Fortune 50 companies are mapping their corporate responsibility strategies to the Global Goals.
"Many companies are seeking clarity on the role they should play in the SDGs. Understanding what others do can provide useful insight, which is why Corporate Citizenship has assessed Fortune 50 companies' actions on the SDGs." said DeYoung, who is also a member of the Corporate Responsibility Association. "Sharing this research for the first time at COMMIT!Forum can help attendees get a sense of how they compare to peers and become inspired to take more action."
At COMMIT!Forum, DeYoung will discuss findings extracted from a three-year global survey that shows how a variety of Fortune's 50 companies are responding to the SDGs, what trends are emerging, and how this new data can serve as a roadmap for organizations that want to take action but need quantifiable ROI. The session will be moderated by John Friedman, sustainability manager at WGL Holdings, Inc., a diversified energy business providing natural gas, electricity, green energy, and carbon reduction and energy services.
A member of Corporate Citizenship's Executive Team, DeYoung directs the consultancy's North and Latin American practices, and advises leading companies worldwide on incorporating social, environmental, and economic issues into their strategies and business practices.
COMMIT!Forum, the annual leading event for corporate responsibility and sustainability practitioners, will convene on Oct. 10-12, 2017, at the MGM National Harbor near Washington. Attendees will have the opportunity to network, discuss, and gain professional development by attending pre-conference workshops, roundtable discussions, and sessions that will focus on the event theme, "Brands Taking Stands."
More than 50 speakers, panelists, and interviewers from a broad range of industries will facilitate and contribute to discussions around sustainable business operations, prioritizing corporate responsibility goals, combining sustainability and profitability, brand and reputation management, sustainable and diverse workforce recruitment and retention, among many more topics. 
About COMMIT!Forum
COMMIT!Forum (http://www.commitforum.com) is an annual gathering of corporate responsibility and sustainability practitioners with emphasis on networking, case studies, new research, and compelling presentations from companies committed to making progress against an ambitious environmental, social, and governance (ESG) agenda. The event is produced by the Corporate Responsibility Association and CR Magazine.
CONTACT: Dave Armon of the Corporate Responsibility Board, +1.802.444.0177 or darmon@crboard.com