Driving Sustainability: GM's Collaboration to Use Natural Rubber Tires an Industry-First Topic at COMMIT!Forum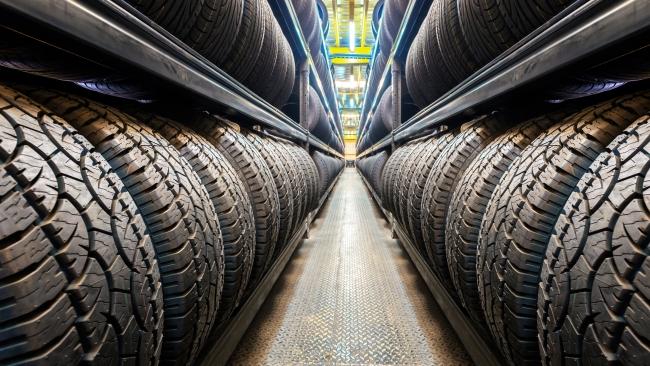 WASHINGTON, D.C., October 4, 2017 /3BL Media/ – A General Motors partnership with suppliers to use sustainably sourced natural rubber tires is transforming the landscape of the automotive industry in ways that will reduce deforestation and human and labor rights violations.
The landmark initiative will be the topic of an interview and panel discussion featuring David Tulauskas, director of sustainability at GM; Michael Stuewe, senior advisor at the World Wildlife Fund; and Ellis Jones, senior director of Global Environmental, Health, Safety & Sustainability at Goodyear, at COMMIT!Forum, Oct. 10-12 at MGM National Harbor, near Washington.
"Purpose as Your Compass: How the Auto Industry is Driving Sustainability" will analyze the dynamic developments in auto industry sustainability, accountability, and supply chain transparency, and examine how partnerships, technology, and innovation are melding to meet customer expectations and company sustainability goals. Tulauskas, Stuewe, and Jones will discuss how they have united their efforts to use sustainable natural rubber in its tires.
Through collaboration with governments, rubber industry associations, environmental NGOs and major tire suppliers, GM expects to create greater transparency around natural rubber harvesting from farm to factory, while simplifying supply chain operations. The automaker purchases almost 50 million tires each year.
GM anticipates that the initiative will help to both preserve and restore forests, reduce the company's carbon footprint and lower business risk associated with supply-chain sourcing. Other projected benefits include increasing natural rubber farmers' product yield and quality, improved local economic and social development, and better protection of wildlife and the long-term availability of natural rubber as a resource and commodity.
"We encourage all automakers, competitors, peers, and suppliers to join in this effort to accelerate this progress," said Steve Kiefer, senior vice president of global purchasing and the supply chain at GM.
GM is working to create an industry roadmap that will be in place by the end of the year, and it will meet with stakeholders to develop purchasing requirements and methodology to track natural rubber through the supply chain. As sustainable natural rubber policies are put in place for tire manufacturers, automaker demand should accelerate results.
Adopting a zero deforestation stance toward should reduce the human and labor rights violations and land grabs long associated with rubber production, according to WWF.
Focusing on theme, "Brands Taking Stands," this year's COMMIT!Forum event will feature more than 60 speakers, panelists, and interviews that will examine the role of corporate responsibility practitioners at a time when companies are aligning with causes that are good for business, good for the communities they serve, and good for the nation and world at large.
About COMMIT!Forum
COMMIT!Forum (http://www.commitforum.com) is an annual gathering of corporate responsibility and sustainability practitioners with emphasis on networking, case studies, new research, and compelling presentations from companies committed to making progress against an ambitious environmental, social, and governance (ESG) agenda. The event is produced by the Corporate Responsibility Association and CR Magazine.
CONTACT: Dave Armon of the Corporate Responsibility Board, +1.802.444.0177 or darmon@crboard.com