How Corporate Foundations and CSR Initiatives are 'Being the Change'
How Corporate Foundations and CSR Initiatives are 'Being the Change'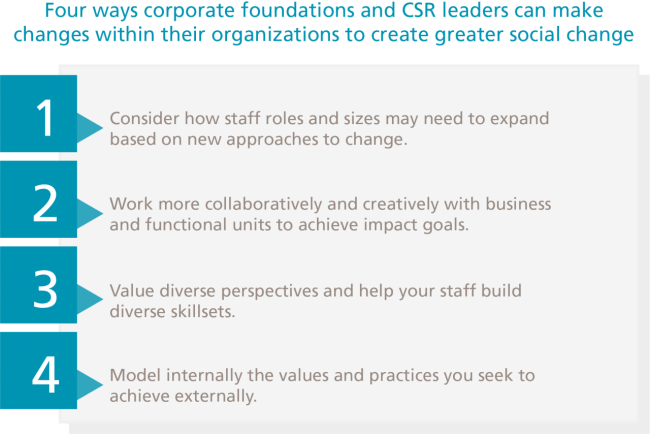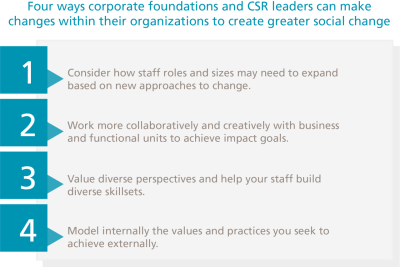 Tuesday, September 25, 2018 - 11:35am
As corporate philanthropy and CSR initiatives experiment with new and more strategic ways to maximize impact on the issues they care about, organizations are increasingly making internal changes.
Earlier this year, FSG published Being the Change – a report on how foundations are changing internally to create greater impact externally. The report featured stories shared by 114 leaders and staff from over 50 organizations that are taking on different approaches to creating social change.
Alliance Data's Corporate Responsibility team implemented a 50|50 initiative aimed at achieving equal representation of men and women in their Epsilon Bangalore business in India. In partnership with the Smile Foundation, the company launched a unique referral program and committed to sponsoring a young girl's education for five years for every successful female hire.