History Wins: Partners in Preservation Awards $2 Million in Grants for Main Street Projects
More Than 920,000 Votes Cast in #VoteYourMainStreet Campaign Celebrating Historic Commercial Corridors Across the U.S.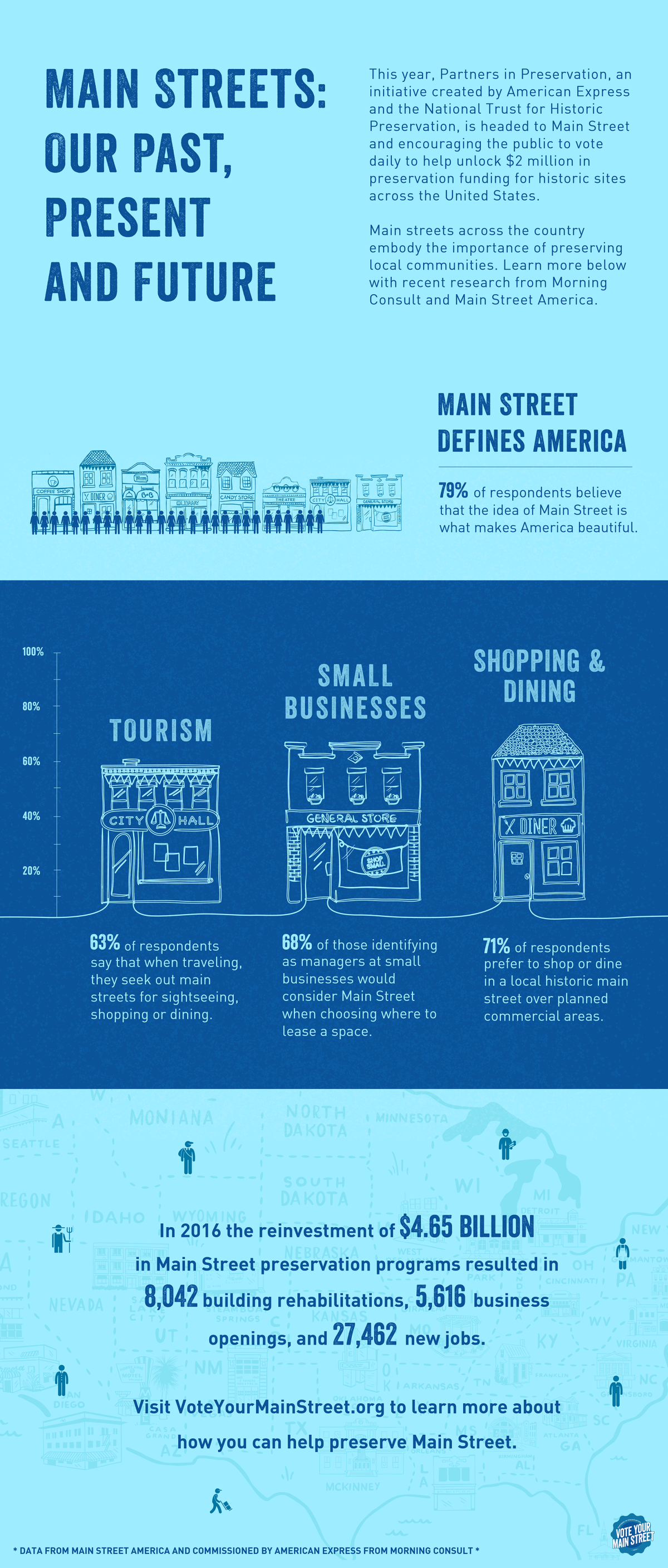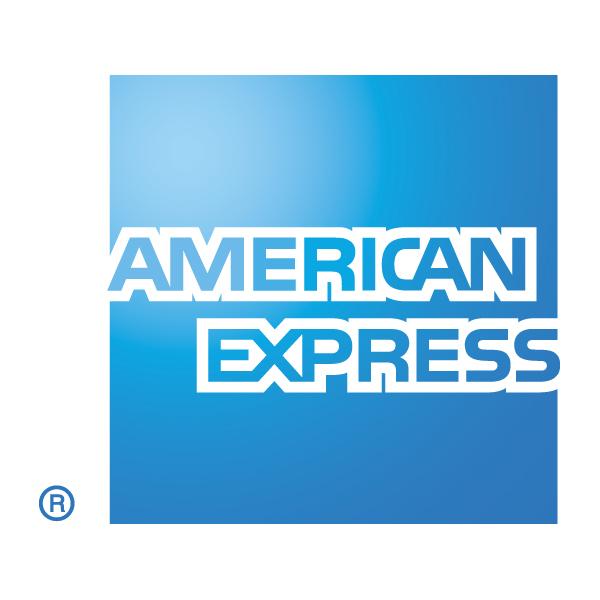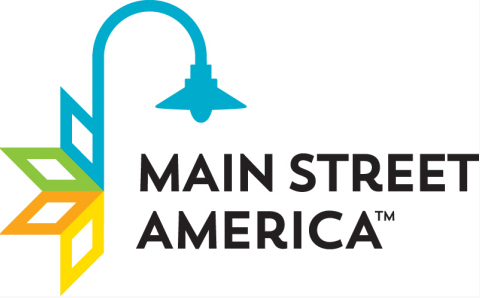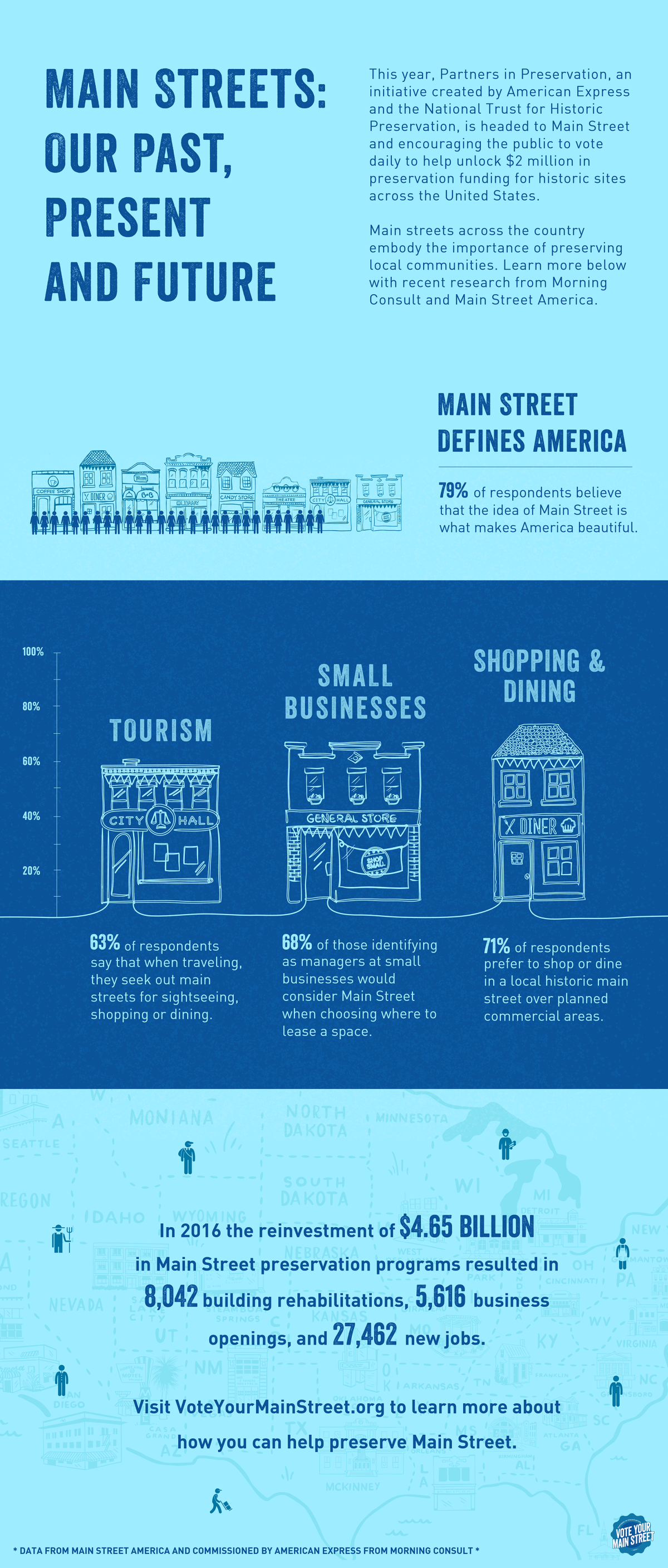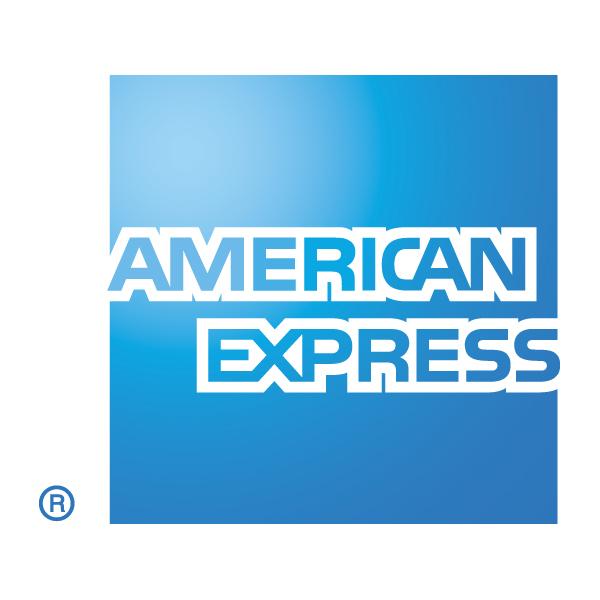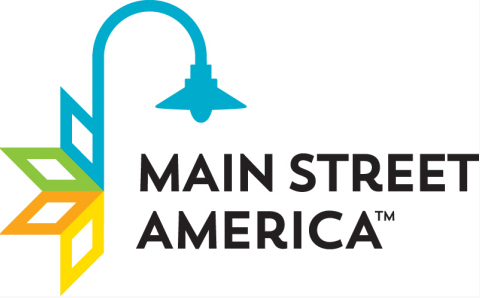 NEW YORK, November 2, 2017 /3BL Media/ - American Express, The National Trust for Historic Preservation and Main Street America announced today the winners of the Partners in Preservation: Main Streets. The 11 winning historic sites, determined by popular vote, will receive a total of $1.5 million in grants to fund their respective preservation projects. An additional $500,000 in grants was provided to the nonprofit partners of the 25 main street communities that participated in the program at the outset of the campaign to help raise awareness about their preservation needs.
The winners are:
Parker Hall and the John Trower Building in Philadelphia, PA
Vintage Neon Sign Park in Casa Grande, AZ
Formosa Café in Los Angeles, CA
The Lyric Theater in West Des Moines, IA
The Carolina Theatre in Greensboro, NC
E. Romero Hose and Fire Building in Las Vegas, NM
The Alabama Theatre in Birmingham, AL
The Woodward Theater in Cincinnati, OH
Ivers Square in Cape Girardeau, MO
McKinney Performing Arts Center in McKinney, TX
Utah Pickle Company and Hide Buildings in Salt Lake City, UT
Established in 2006 by American Express and the National Trust for Historic Preservation, Partners in Preservation is a community-based partnership created to raise awareness of the importance of preserving historic places and their role in sustaining local communities. To date, Partners in Preservation has awarded $19 million in support of more than 200 historic sites across the United States. This year's campaign, Partners in Preservation: Main Streets, emphasized Main Street communities around the U.S. and their positive local impact. Twenty five different main street districts participated in the campaign hosted by media partner National Geographic, from September 25 through October 31.
"These grants will enable main streets to preserve the historic features that make these districts so special," said Timothy J. McClimon, president of the American Express Foundation. "When we support our local historic sites and main streets through philanthropy or through events like Small Business Saturday, we drive development, preserve character, attract visitors and propel commerce."
"Partners in Preservation: Main Streets has shown how historic sites on Main Street are beloved in communities across America," said Stephanie K. Meeks, president and CEO of The National Trust for Historic Preservation. "The preservation of these diverse places will help strengthen the identity and well-being of Main Streets from California to North Carolina."
Main Street continues to unite Americans. According to a recent survey from Morning Consult commissioned by American Express[1]:
More than three quarters (79 percent) say that preserving Main Street is important and that the idea of Main Street is what makes America beautiful.
Four-in-five Americans (86 percent) say that Main Street contributes to the wellbeing and enjoyment of a community.
Four-in-five Americans (84 percent) say these districts are important to the neighborhood's economic success, with nearly two-thirds (63 percent) seeking out historic Main Street districts when traveling for sightseeing, shopping or dining.
The Winning Sites
Philadelphia, Pennsylvania
Open Doors in Germantown: The Germantown United Community Development Corporation intends to use the $150,000 grant to preserve and provide structural improvements to Parker Hall and the John Trower Building, significant 20th century African-American historic sites. The eponymous John Trower building was operated by a well-known businessman and philanthropist who was considered the wealthiest African-American in the U.S. Parker Hall was an integrated social hall that served as a USO-like facility during World War II for African American soldiers. Both buildings will continue their current use as the Crab House restaurant, a popular local business, and ACES, a small museum focusing on multi-ethnic contributions to the U.S. Military in World War II.
Casa Grande, Arizona
Light Up the Night in Casa Grande: Casa Grande Main Street intends to use the $144,000 grant to install a new Vintage Neon Sign Park at the heart of the historic downtown, which the organization hopes will provide a new downtown destination and spur grassroots support for historic downtown reinvestment following a recent decline. The property where the new park will be built is known throughout the community as The Casa Grande Valley Newspaper campus, which is centrally located between the commercial and arts district of the city.
Los Angeles, California
Stage a Comeback in WeHo: The Los Angeles Conservancy intends to use the $150,000 grant to help rehabilitate the historic Formosa Cafe along Route 66. Now closed, the restaurant was originally established in 1925 by a former prize fighter who renovated a retired Pacific Electric Red Car trolley for use as a luncheon counter. The business was later expanded in 1945. The restoration will focus on the long-neglected 1902-06 trolley portion that still functions as the centerpiece of the cafe. With a long association with early Hollywood and organized crime, the walls were lined with over 250 photos of stars who dined here. As a beloved L.A.-area landmark and legacy business, the Formosa Cafe will have an opportunity to continue sharing its cultural and historical significance with the next generation.
West Des Moines, Iowa
Light the Lyric in Historic Valley Junction: For a century, the Lyric Theater and Hotel entertained Iowans with vaudeville, silent films, and the "big screen." The heart of Valley Junction and the largest, most prominent building in the neighborhood, The Lyric is the nexus for district events and hopes to be the tipping point in revitalization for Valley Junction. Through respectful renovation, the $150,000 grant will enable the Historic Valley Junction Foundation to revitalize The Lyric, a community gathering place and iconic symbol of Main Street America, aiming to maintain the architectural integrity of the original building and inspire the entire Valley Junction district to invest local as the gathering place for America's heartland.
Greensboro, North Carolina
Save a Seat in Greensboro: Originally built in 1927, the Carolina Theatre in Downtown Greensboro hosted Vaudeville shows and silent films and became the hub of Greensboro nightlife on Elm Street. The $150,000 grant will enable the Downtown Greensboro Foundation to install new 1920s period style seats and increase ADA accessibility to the iconic Carolina Theatre. Saving it from demolition in the 70s, the community has continued to support the Carolina, which is now home to over 380 live performances, tours and cultural events throughout the year and provides arts education for 12,000 students annually.
Las Vegas, New Mexico
Answer the Call in Las Vegas, NM: The MainStreet Las Vegas Corporation intends to use the $150,000 grant to complete the restoration of the E. Romero Hose & Fire Building, home of the first volunteer fire department in the Southwest, and convert it into a museum commemorating the fire company and exploring the history of northern New Mexico's acequia system. Although currently vacant, the E. Romero Hose & Fire Building embodies key elements of the area's history, culture, and values; its completion would provide the perfect stage for telling the intertwined stories of the people who built it, and its efforts to protect the growing community.
Birmingham, Alabama
Shine a New Light in Birmingham: In Birmingham, the Alabama Theatre was originally constructed in 1927 and has hosted concerts from performers like Willie Nelson, Smokey Robinson, Bob Dylan and dignitaries such as the Dalai Lama. The $120,000 grant will enable REV Birmingham to add an additional vertical "ALABAMA" sign to the 18th street north facade, which will help push city development further west and complete the restoration of the theatre to its original design. During downtown transitions, the Alabama Theater has been an anchor for the surviving businesses and a seed for further growth. The organization believes that this restoration will help bridge the development gap between the Theatre District and the Civil Rights district of the town.
Cincinnati, Ohio
Brighten a Beacon in Cincinnati: The 1913 Woodward Theater in Over-the-Rhine recently reopened as a concert and event venue. While it brought welcome activity to Main Street, the limited budget was not able to fund reconstruction of the historic marquee. The $150,000 grant will enable the Cincinnati Preservation Association to do just that. As it once was, the theater is now a center of entertainment and community activity. Since it reopened in 2014, it has added vitality to Main Street, sustains many non-profit initiatives, and demonstrated that the Woodward could really light up the street. The project will solidify OTR as Cincinnati's arts and cultural epicenter; reconstructing the marquee will complete the Woodward's return as a hub of the community and beacon on Main St.
Cape Girardeau, Missouri
Take Center Stage in Cape Girardeau: Old Town Cape Inc. will use the $127,650 grant to revitalize the recently named Ivers Square, which is on the grounds of the historic Cape Girardeau Common Pleas Courthouse, and drive traffic for future local events and tourism. Among other projects on the grounds, the project will include restoring the band stand, which was originally built in 1931 for concerts and served as a stage for politicians like Franklin Roosevelt and Harry Truman. The property is currently used for an extremely popular 12-week concert series, as well as for events such as weddings and picnics. With a new namesake, this historic area deserves to be revitalized as it has deep roots in the Civil War era. The park setting was recently named after an African-American Civil War soldier and former slave who joined the military on the steps of the Courthouse.
McKinney, Texas
Polish a Gem in McKinney: McKinney Main Street intends to use the $150,000 grant to support exterior work to the McKinney Performing Arts Center (MPAC) at the Historic Collin County Courthouse, helping preserve the community's most important historic landmark and public facility. MPAC at the Historic Collin County Courthouse currently functions as a public, multi-use and performing arts center. MPAC's night/weekend operations play a significant role in downtown's revival and the development of Historic Downtown McKinney as an entertainment and tourism destination. MPAC is the heart and jewel of the town square, the city's most important historic, cultural, and visual icon. However, it desperately needs a 'facelift' to restore the glory of this majestic building, making an impact aesthetically and an impact on preservation.
Salt Lake City, Utah
Advance the Arts in Salt Lake City: Studio Elevn intends to use the $50,000 grant towards bringing new life to Salt Lake City's Granary District. Through the restoration and redesign of the historic Utah Pickle Company building and the adjacent Hide building, a 1.5-acre epicenter will serve creative minds, independent artists, and inspired locals looking for a space to gather, work, and celebrate.
###
About Partners in Preservation
Partners in Preservation is a program in which American Express, in partnership with the National Trust for Historic Preservation, awards preservation grants to historic places across the country.
Through this partnership, American Express and the National Trust for Historic Preservation seek to increase the public's awareness of the importance of historic preservation in the United States and to preserve America's historic and cultural places. The program also hopes to inspire long-term support from local citizens for the historic places at the heart of their communities.
About American Express
American Express is a global services company, providing customers with access to products, insights and experiences that enrich lives and build business success. Learn more at americanexpress.com, and connect with us on facebook.com/americanexpress, instagram.com/americanexpress, linkedin.com/company/american-express, twitter.com/americanexpress, and youtube.com/americanexpress.
Key links to products, services and corporate responsibility information: charge and credit cards, business credit cards, Plenti rewards program, travel services, gift cards, prepaid cards, merchant services, Accertify, corporate card, business travel, and corporate responsibility.
About the National Trust for Historic Preservation
The National Trust for Historic Preservation, a privately funded nonprofit organization, works to save America's historic places: www.savingplaces.org.
About Main Street America
Main Street America has been helping revitalize older and historic commercial districts for more than 35 years. Today it is a network of more than 1,600 neighborhoods and communities, rural and urban, who share both a commitment to place and to building stronger communities through preservation-based economic development. Main Street America is a program of the nonprofit National Main Street Center, Inc., a subsidiary of the National Trust for Historic Preservation.
About National Geographic Partners LLC
National Geographic Partners LLC, a joint venture between National Geographic Society and 21st Century Fox, combines National Geographic television channels with National Geographic's media and consumer-oriented assets, including National Geographic magazines; National Geographic Studios; related digital and social media platforms; books; maps; children's media; and ancillary activities that include travel, global experiences and events, archival sales, catalog, licensing and e-commerce businesses. A portion of the proceeds from National Geographic Partners LLC will be used to fund science, exploration, conservation and education through significant ongoing contributions to the work of the National Geographic Society. For more information, visit http://www.nationalgeographic.com/ and find us on Facebook, Twitter, Instagram, Google+, YouTube, LinkedIn and Pinterest.
###
Media Contacts:
Jocelyn F. Seidenfeld, American Express
Jocelyn.f.seidenfeld@aexp.com
(212) 640-0555
Andy Grabel, National Trust for Historic Preservation
Agrabel@savingplaces.org
(202) 588-6025
Jacob Taylor, Day One Agency
Jacob@D1A.com
(203) 246-5059
1Morning Consult conducted an online survey of 2,201 adults from September 12-15, 2017. Results from the full survey have a margin of error of +/- 2%.