Hear Her Story: Q&A With Ruth Vizcarra, Operations Manager at Gildan
Building an operational department from the ground up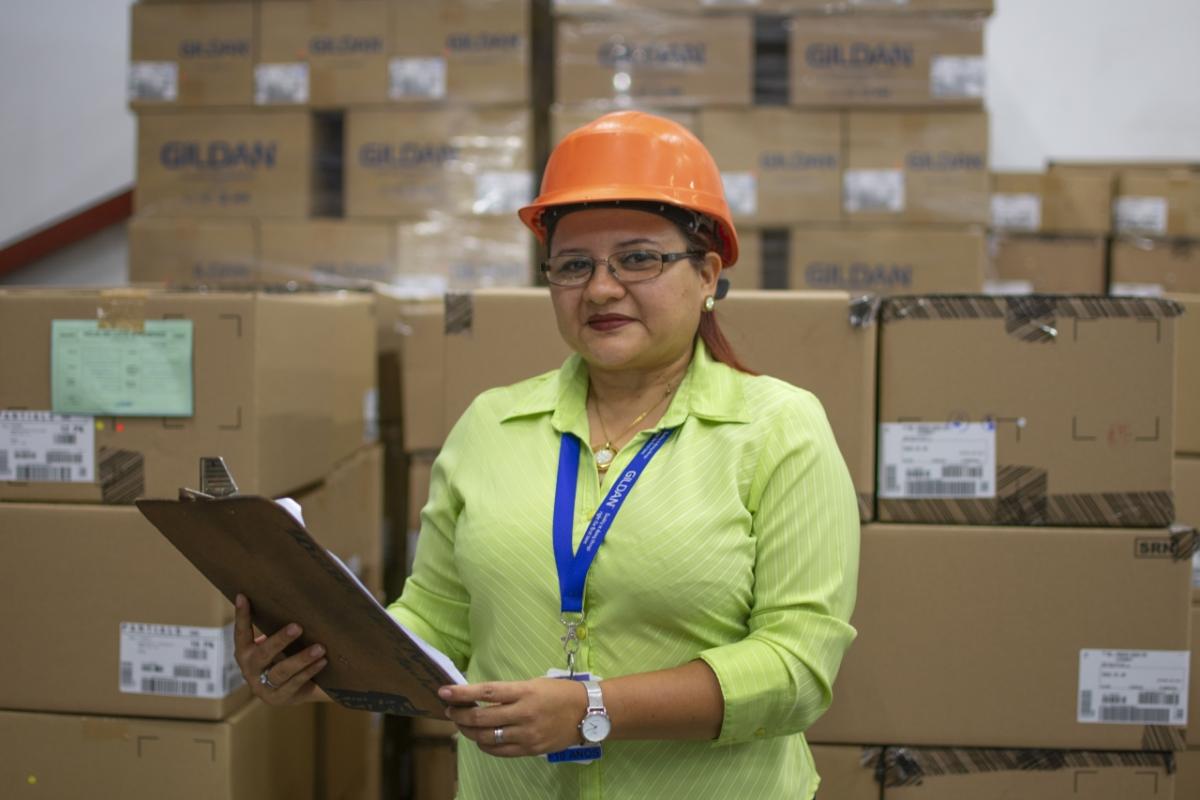 We sat down with Ruth, Gildan's Operations Manager, to look back at her 15 year career at the company. From starting out as a Quality Supervisor to finding her fit in operations, Ruth shares her story and the personal milestones she reached along the way:
Q: Tell us about your career journey at Gildan?
I started working here on June 23rd, 2004. I already had 8 years of experience in the textile industry but I was looking to make a change. My dream was to work for a big company. One day I saw a job ad in the paper from Gildan, a Canadian company that was opening operations in my area. At the time, Gildan was only looking for a Quality Supervisor, which was a step back for me but I applied anyways because I really wanted to work for Gildan so I was ready to start where ever to make that happen.
I quickly got promoted to Supervisor of Training, then Assistant Plant Management, and eventually Coordinator of Operations where my career in operations really begun. Then, after giving birth to my second child and returning from my prenatal care, I was promoted to Operations Manager.
Q: What has made Gildan a memorable place to work in these last 15 years?
Gildan has been much more than a place of work for me. It has been a place where I feel comfortable and valued, as a professional and as a person. The company's values align with my own and have allowed me to enjoy a workplace environment where I feel fulfilled.
Over the years, I've reached some pretty wonderful personal milestones here: becoming a mother again and acquiring the land on which I built my first home. These, amongst my work milestones, have made my 15 years at Gildan very special.
Q: What is a moment you look back on proudly?
Being named manager is certainly one of my proudest moments. When I got the news, I felt valued and fulfilled which made all the hard work that led up to it worth it.
Another one of my greatest triumphs was building the operational department at one of our sewing facilities from the ground up and being part of the inventory control installation team. Both of these projects where very hard and demanding, and required a lot of time and dedication. Now that the projects are completed, I can look back on them proudly.
Now, as I manager, I feel proud in different ways. I am able to see members of my team get promoted and turn into managers themselves. Knowing I was part of that growth gives me a great feeling of accomplishment.
Q: What do you love about operations?
I never had a background in operations before Gildan. All my experience was focused on engineering —methods, capacities, plant distributions, etc. — but at Gildan I was empowered to expand my perspectives. Little by little I started dabbling with logistics and planning operations, and I fell in love with it. When you work in this field, every day is a new day because there is always a new layer of complexity. That's what I love about it; it keeps me active, motivated and curious to learn more.
Click here to read the other stories of the women featured in this series.