Going Flexitarian?
By: Ellie Krieger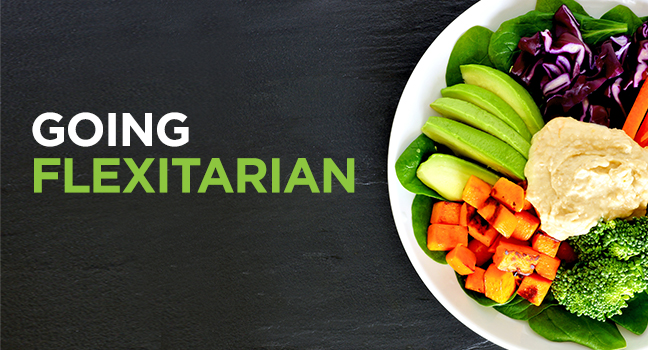 It's no longer simply trendy to say you're eating less meat. I believe that more people are really taking to heart the message that plant foods offer so many health benefits—and are delicious, too. Americans are moving toward meals that are more plant-based, and they are having meat more occasionally. They're being flexible about it.
Making smarter food choices is certainly something to celebrate. Red flags come up, though, when I hear people talk about what they're not eating. If you tell me, "I'm cutting back on meat," my first question is, "OK, so what are you going to eat more of?" If the answer is more foods like white bread and cheese, you're not doing yourself any favors. Those  don't offer the same nutrients meat provides like, zinc, iron and magnesium. You have to figure out not only how to substitute the protein but also how to get those vitamins and minerals into your diet.
Here's my tweet-length solution: If you're eating less meat, you need to eat more beans, nuts, seeds and eggs (including the yolk, in moderation). These foods have those key nutrients. If you're not eating meat at all, you should have one of these protein sources at least twice a day. But remember that you don't have to quit meat cold turkey. Instead you can take a flexitarian approach. That might mean making a stir-fry with half the usual amount of meat and more vegetables one night, and having a meatless dinner the next night
One of the great things about going flexitarian is how creative you can be with your meals. The other night, I wound up making a beautiful dish with pasta, a can of beans, and fresh tomatoes, thyme and basil. I didn't set out to make a meatless meal, but it was really gratifying. I think you'll find that this approach to food just becomes part of your eating routine.
I have a few more go-to dishes that will cover your nutritional needs and satisfy you regardless of whether or not you eat meat:
Nut butter in a smoothie or on toast
Lentil soup or vegetarian chili
A mixed green salad tossed with chickpeas
A loaded hummus plate with a hard-boiled egg, a handful of nuts, lots of chopped vegetables, cabbage salad and warm pita triangles (one of my favorites!)
Most important, changing your diet shouldn't lead you to feel like you're missing something. Instead of thinking about what you won'teat, look for inspiration and get excited about what you will.
Registered dietitian Ellie Krieger is a Mindful by Sodexo culinary ambassador and the star of "Ellie's Real Good Food" on Public Television. Her latest best-selling cookbook, "You Have It Made: Delicious, Healthy, Do-Ahead Meals," was recently honored with a James Beard Award of Excellence in the health book category.