Go Back to Your Roots: Alison Lewis on Why Purpose Is in Kimberly-Clark's DNA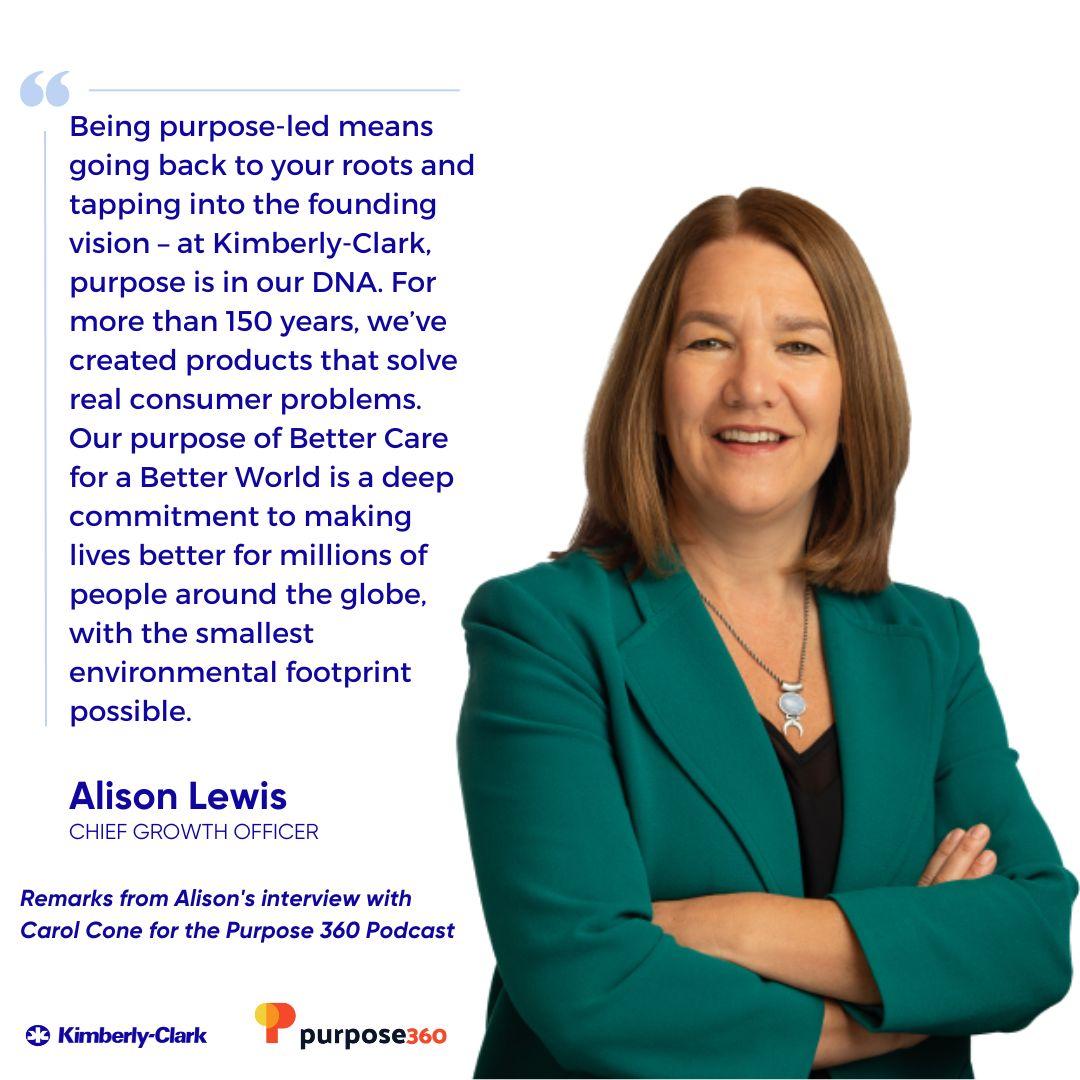 Alison Lewis, Kimberly-Clark's chief growth officer, was a recent guest on the Purpose 360 Podcast with Carol Cone. In this episode, Alison shared more about Kimberly-Clark's purpose-led, performance-driven culture, its commitment to activating brand purpose to challenge period stigma and uplift women and girls, why it's critical to view purpose as multidimensional, how purpose can inspire innovation, and more.
"Being purpose-led means going back to your roots and tapping into the founding vision – at Kimberly-Clark, purpose is in our DNA. For more than 150 years, we've created products that solve real consumer problems. Our purpose of Better Care for a Better World is a deep commitment to making lives better for millions of people around the globe, with the smallest environmental footprint possible," said Alison.
Listen to the full episode here.
About the Purpose 360 Podcast
Business is an unlikely hero: a force for good working to solve society's most pressing challenges, while boosting bottom line. This is purpose at work, and it's a dynamic journey. Purpose 360 is a masterclass in unlocking the potential of purpose to ignite business and social impact. Host Carol Cone illuminates the impacts of purpose, from engaging employees and fostering deeper consumer loyalty to inspiring product innovation and increasing market share.