GM Employees Help Texas and Puerto Rico Recover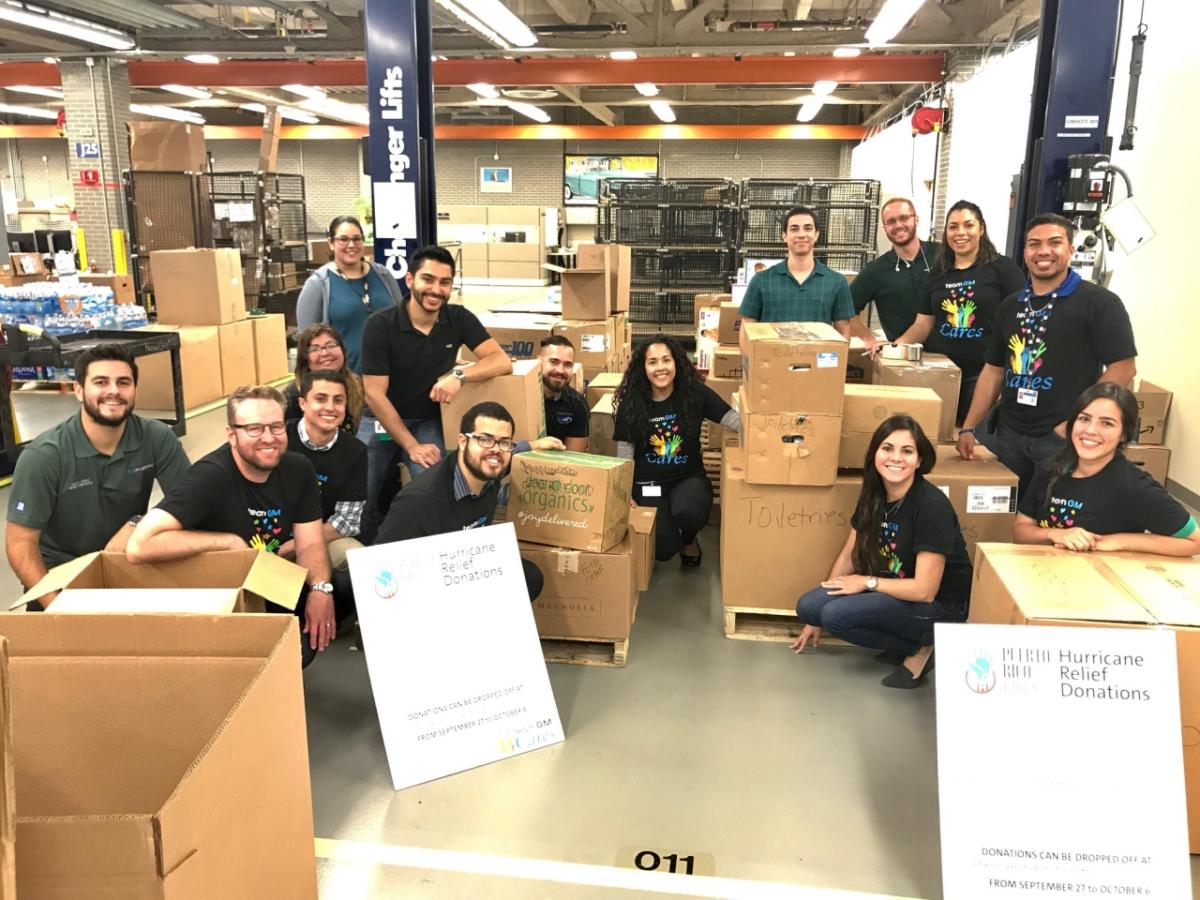 GM Employees Help Texas and Puerto Rico Recover
When Hurricane Maria struck Puerto Rico a little over a month ago, GM engineers mobilized to help the U.S. island territory.
Hundreds of GM employees donated more than 12 tons of goods including batteries, solar cellphone chargers and lights, hand sanitizer, disinfecting wipes, bottled water, baby formula and canned foods.
"There were so many people involved in this project," said NASCAR Program Manager Alba Colon, who is from Mayaguez, Puerto Rico. "It would be impossible to recognize everyone, but we would not have done this without all those involved in planning, leads from every area, managers, supervisors, teamGM Cares and employees from facilities, docks and truck drivers. Everyone had an important role in making this happen."
The giving didn't start or stop there. When Hurricane Harvey was barreling down in Texas, Dallas-Fort Worth area employees collected trailers full of items and delivered them to nonprofit organizations in the impacted areas along the coast.
Also in Texas, 30 employees helped families clean their homes of debris and start the rebuilding process as part of the Habitat Hammers Back campaign launch.
"I had the opportunity to volunteer, so I jumped on it," said Shawn Angel, District AfterSales manager in Katy, Texas.
Twenty-five employees from GM's Atlanta IT Innovation Center partnered with other companies to gather saws, hammers, tape and other items to help families in Puerto Rico repair their homes.