Global Health Corporate Champions Announce Their Team for Rwanda Cohort
February 2018, Professionals from the Dow Chemical Company, WE Communications, and SAP will Team Up to Address Community Health Challenges in Rwanda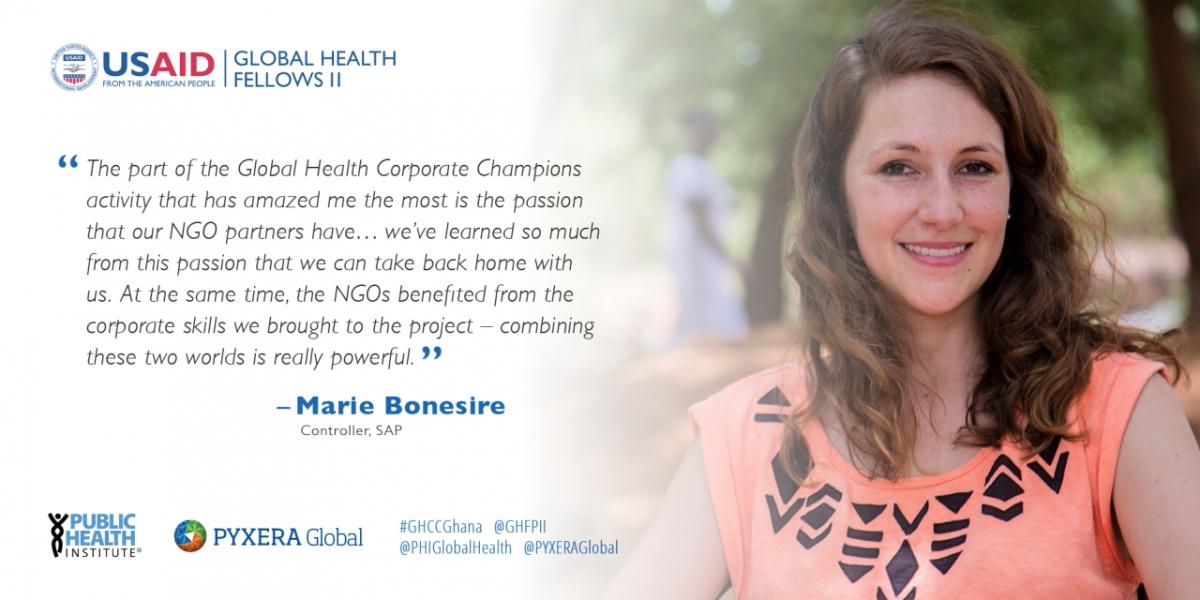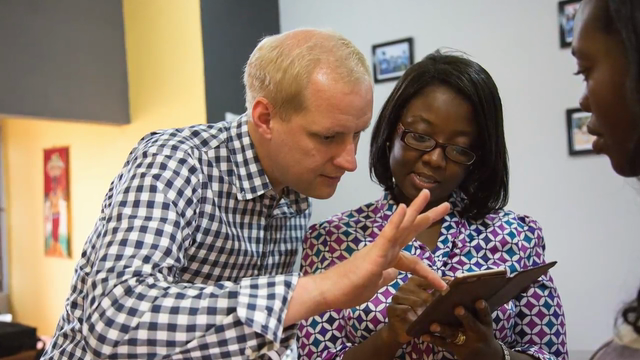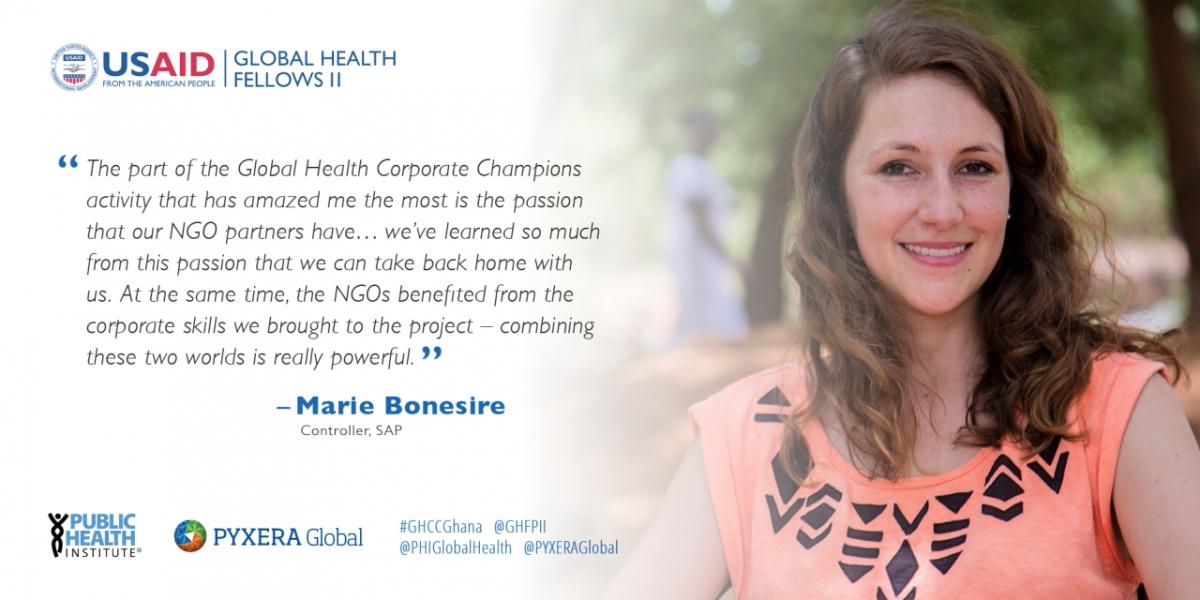 Global Health Corporate Champions Announce their Team for Rwanda Cohort
WASHINGTON, December 12, 2017 /3BL Media/ - The Global Health Corporate Champions (GHCC), an activity of USAID Global Health Fellows Program-II, will travel to Rwanda in February 2018. This is the third multi-company cohort under the program and features 10 participants from Dow Chemical Company, WE Communications, and SAP, among others.  Multi-organization teams are the next level of Global Pro Bono, expanding the represented skills sets beyond a single company, and leveraging those skills to address needs in under-served communities and creating an even-more robust leadership development experience.
"As the global health field evolves in an increasingly connected world, more and more global health work is being carried out by teams and alliances with multiple players—like the Global Health Corporate Champions–across disciplines, industries, and sectors. We increasingly see the need for effective communication, collaboration, and teamwork in the most challenging and challenged places in the world, which activities like this help to develop, at the same time they serve," said GHFP-II Program Director Sharon Rudy, Ph.D.
This all-star team will partner with NGOs in and around the capital city of Kigali, Rwanda addressing various aspects regarding community health including clean water and sanitation, food and nutrition security, health system strengthening, and gender inclusion and empowerment. As a result of the GHCCs assistance, local organizations improve their capability without taking resources away from their everyday operations.
"At Dow, we are committed to engaging employees, customers and communities for impact through our 2025 Sustainability Goals, and we plan to do that in a way that will positively impact the lives of 1 billion people by 2025.  The Global Health Corporate Champions is one highly leveraged way to do that—aligning the professional expertise and personal passion of some of our most talented leaders while building capacity in underserved communities around the world, said Rob Vallentine, President, The Dow Chemical Company Foundation. 
While the ability to build global leadership talent through pro bono service is an attractive win-win, the opportunity to work with other companies is also important.  "Collaboration is the key," said Alexandra van der Ploeg, Head of Corporate Social Responsibility at SAP. "It's the key to the way we work together at SAP.  It's key in the way we work with our clients. And it's key to helping the world run better through our Social Sabbatical, through which we have long experience collaborating with non-profits and social enterprise.  The Global Health Corporate Champions takes that one step further, because here we also have the opportunity to partner with professionals from like-minded companies, and the combination of our collective expertise and experience has proven to be quite valuable.  We learn together, as we serve."
A fourth cohort of the Global Health Corporate Champions is planned for July-August, 2018. To learn more about the Global Health Corporate Champions, visit the GHCC webpage.
About Global Health Fellows Program (GFHP) II
@GHFPII
The Global Health Fellows Program (GHFP) II is USAID's premier fellowship program that identifies and supports diverse, technically excellent professionals at all levels to achieve the Agency's health priorities. USAID Global Health Bureau leverages GHFP II to address its immediate and emerging human capital needs to support and sustain the effectiveness of its current and future health programming. As new global health challenges emerge and complex initiatives are created to meet them, the ability to respond effectively is critical. GHFP II is implemented by the Public Health Institute and its partners Global Health Corps, GlobeMed, Management Systems International, and PYXERA Global.
About PYXERA Global
@PYXERAGlobal 
For more than 27 years, PYXERA Global has leveraged the unique strengths of corporations, governments, social sector organizations, educational institutions, and individuals to enhance the abilities of people and communities to solve complex problems and attain mutually beneficial goals.
The PYXERA Global team is passionate and dedicated to navigating challenges and pinpointing purposeful global engagement opportunities for its clients and partners. Initiatives include a wide range of services from local content development to global pro bono programs and integrated community development efforts that transform lives and livelihoods.