Gildan's Genuine Responsibility Program Officially Launches Its Instagram Account
Gildan announces the launch of an account dedicated to its social and environmental responsibility programs on the photo-sharing platform Instagram.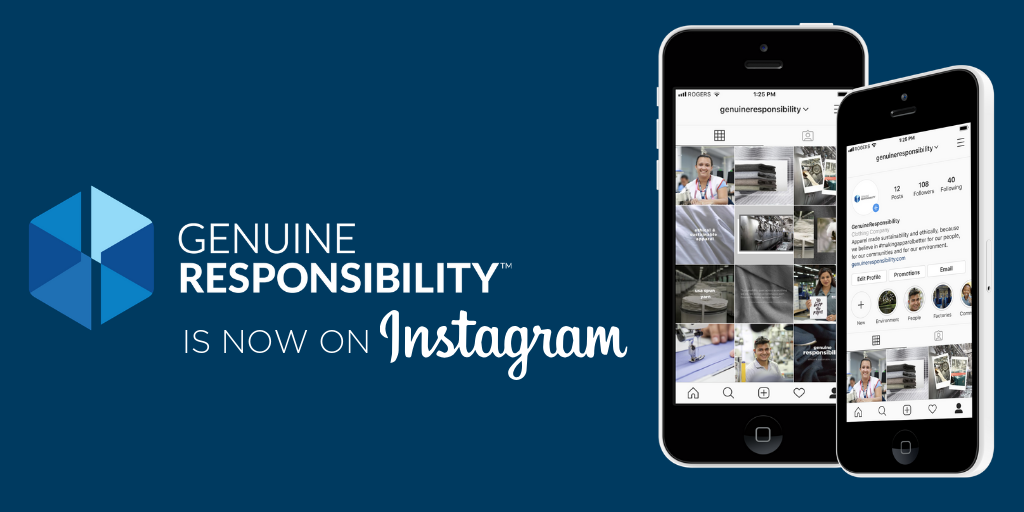 Gildan Activewear Inc. has launches it very own Instagram account dedicated to its corporate social responsibility program, Genuine Responsibility™.
"Joining Instagram is another way we're sharing our story, "says Genevieve Gosselin, Director of corporate communications & marketing. "Through this account, we'll give those who wish to follow us a peek into everything that we do to ensure that responsible and sustainable practices are deployed throughout our Company. Our followers can expect to see employee testimonials, behind the scenes shots, fun facts about our operations and sustainability tips on how to reduce their impact on the planet."
With the rise of fast fashion, Gildan is looking to spark the curiosity of Instagram users about the importance of sustainable and ethical apparel production.