Gildan Supports Sarah's Fund for Cedars to Help the Montreal Children's Hospital Care for Young Cancer Patients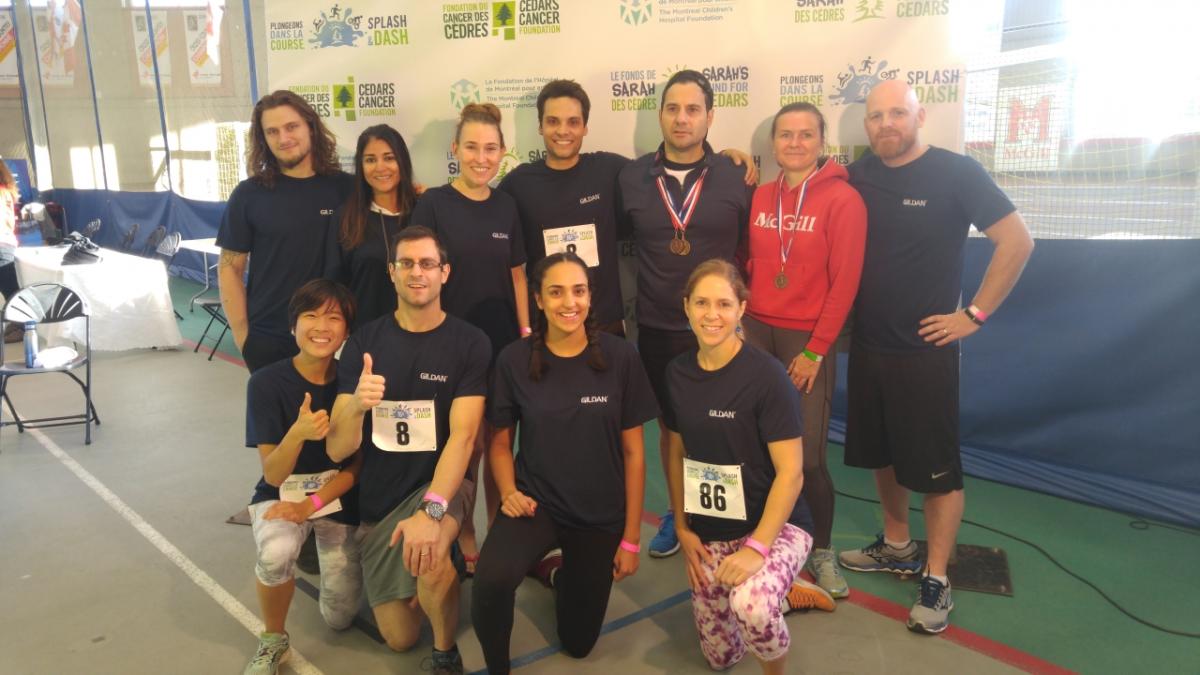 Gildan is proud once again be a Gold level sponsor for the Splash & Dash event, raising funds for  Sarah's Fund for Cedars, a local Montreal charity dedicated to supporting the needs of the Pediatric Hematology and Oncology patients and their families at the Montreal Children's Hospital.
Over the last decade, Gildan has contributed over CAD$110,000 to Sarah's Fund which has improved the lives of young patients undergoing cancer treatments and their families. Gildan employees will be participating once again in the event this year, where families, sponsors and members of the community swim, bike and run in a relay triathlon to raise funds for the foundation. 
"Since the beginning, Gildan has been a constant generous supporter and donor" said Sarah Cook, Founder of Sarah's Fund for Cedars. "The Company has helped changed the lives of so many children and families battling cancer on Sarah's Floor. Through Gildan's funding, we were able to start numerous therapy programs like: Pet Therapy, Dr. Clown, Music Therapy, Nursing Education and Humanitarian Services."
The story of Sarah's Fund begins in 2001 when Sarah was eight years old and diagnosed with a rare form of bone cancer. Since then, Sarah's Fund has raised over CAD$12M to help improve the lives of children touched by cancer. 17 years and two relapses later, Sarah stands a three-time cancer survivor, but continues to pursue her dreams. Sarah's goal is to ensure that the Montreal Children's Hospital continues to have the latest equipment and the means to conduct life-saving research. 
Tomorrow, Saturday November 3rd, Gildan employees will take the dive once again at the McGill University Sports Complex to help bring Sarah's vision to life.