Gildan Partners With the Santo Domingo Water Fund To Enhance Water Conservation Efforts in the Dominican Republic
Gildan Partners With the Santo Domingo Water Fund To Enhance Water Conservation Efforts in the Dominican Republic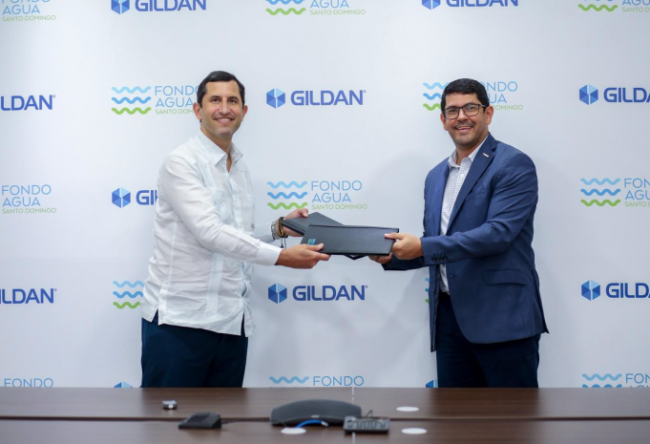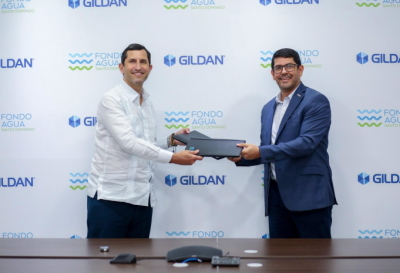 Monday, August 1, 2022 - 1:00pm
Gildan is pleased to share that as part of its Next Generation ESG strategy, the Company has signed an agreement with the Santo Domingo Water Fund (FASD), and is investing USD $40,000 to help conserve the Ozama Alto Basin, one of the five major river basins in the Dominican Republic, and the main source of water for the city of Santo Domingo as well as its surrounding communities.
"One of the goals Gildan has set within our Next Generation ESG strategy, is to create long-term value for the communities where we operate" explains Franklin Mass, Director and Country Manager in the Dominican Republic. "Our partnership with FASD will allow us to promote better agricultural practices, revitalize the forest coverage, increase the water flow in the area, and positively impact the surface of the basin, all in efforts to make valuable contributions to the day-to-day lives of the people in that area."
In collaboration with FASD, Gildan plans to implement these conservation actions in an area of eight hectares around the Ozama Alto Basin, over a span of three years.
"What I most look forward to, is that we will undertake this project in coordination with local communities, whose livelihoods depend on the Ozama river. This way, we will be able to put their needs at the forefront, and make meaningful advancements for the people in that region," continues Franklin.
"I am confident that this new partnership will allow us to continue fostering a healthier environment and in turn, thriving communities," he added. Gildan's journey towards Making Apparel Better® continues.
Find out more about ESG at Gildan here.