Gildan To Donate $150,000 To Empower Canadian Students To Address Global Sustainability Issues Through McGill University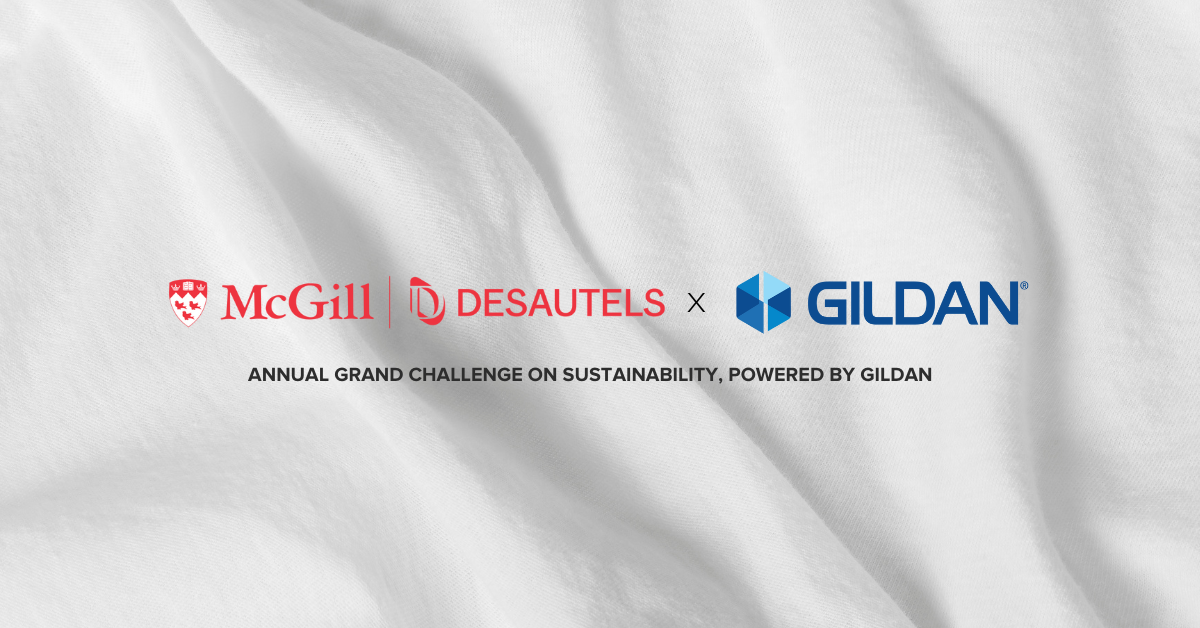 Gildan is pleased to share that it has partnered with McGill University's Desautels Faculty of Management in support of their Sustainable Growth Initiative, a cross-faculty venture that unites academics, students, and industry and policy leaders towards building actionable solutions that businesses can adopt to transition to more sustainable practices. Over the course of the 3-year collaboration, the Company has committed to donating CAD $150,000 to McGill's newly established Annual Grand Challenge on Sustainability, powered by Gildan.
Open to university students across Canada, the goal of the Challenge is to tackle current and predominant sustainable growth issues faced by the apparel industry. Throughout the competition, participants will have the opportunity to engage directly with, and receive mentoring from, subject-matter experts in the industry. The theme of this year's inaugural challenge is managing waste in fashion supply chains, and as the title sponsor and a leading sustainable apparel manufacturer, Gildan ESG leaders will have the opportunity to sit on the panel of judges and hear firsthand from the students themselves.
"In line with our Next Generation ESG strategy of creating meaningful advancements in the communities where we operate, Gildan is pleased to encourage a new generation of Canada's driven and solution-oriented students to focus their potential towards making tangible environmental and social differences," says Peter Iliopoulos, Senior Vice-President, Taxation, Sustainability, and Governmental Affairs at Gildan. "We are very grateful for the opportunity to support McGill University in the realization of their newest sustainability initiative, and we are excited about the innovative ideas that this competition will generate."
This partnership aligns with Gildan's Long-Term Value Creation area of focus as part of its Next Generation ESG strategy, and its goal to incrementally increase allocation of capital towards purposeful and value-driven projects in regions where the Company operates and to gradually reach a contribution of 1% of its pre-tax earnings by 2026. Find out more about Gildan's community investment efforts, here.