Gildan Achieves ISO 45001 Certification in Two Sewing Factories in the Dominican Republic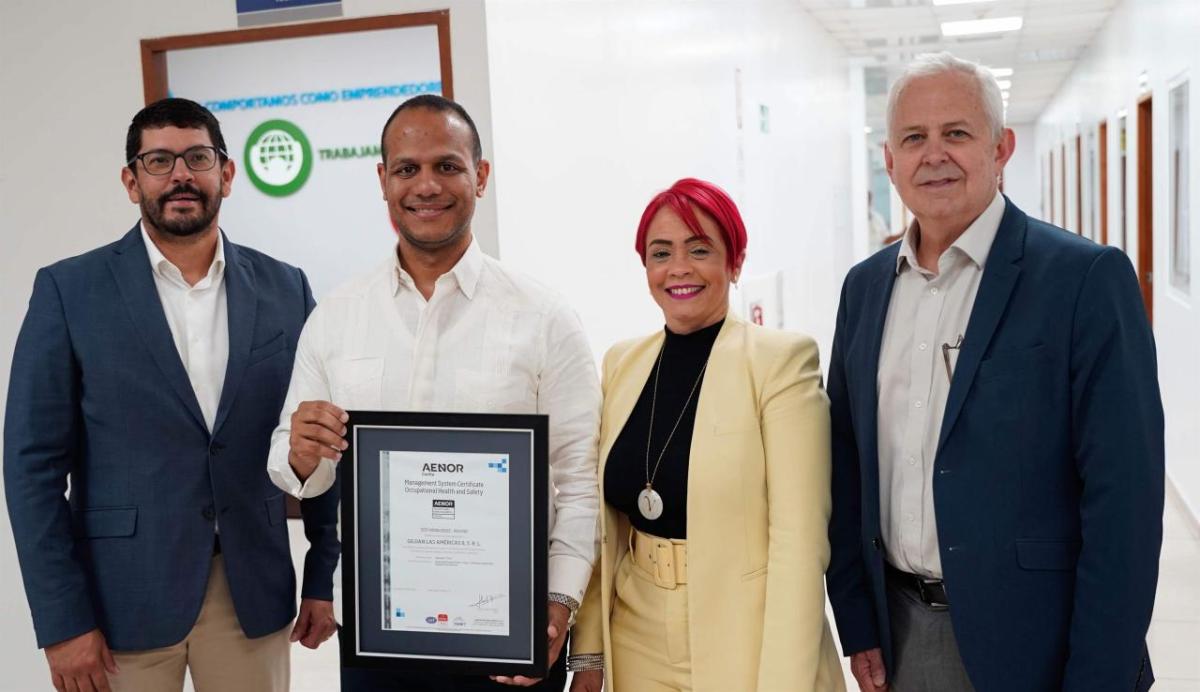 Gildan Achieves ISO 45001 Certification in Two Sewing Factories in the Dominican Republic
Gildan is proud to share that its San Pedro de Macoris and Las Americas sewing facilities in the Dominican Republic have become the Company's first ISO 45001 certified factories, marking an important milestone in the organization's safety journey. This achievement is the first step of many towards reaching the Company's goal of obtaining the ISO 45001 certification for all Company-operated facilities by 2028, as part of Gildan's Next Generation ESG strategy
"As a manufacturing company, we understand the deep responsibility we hold in protecting and fostering the physical and mental well-being of our employees," says Mike Albright, Vice-President, Health, Safety, and HR Manufacturing at Gildan. "By committing to the realization of this safety goal, Gildan is emphasizing the value we place on operating with the utmost respect for our people."
As part of Gildan's Next Generation ESG strategy, the Company is implementing new processes to prioritize, standardize, and accelerate health and safety on the factory floor at its sites worldwide. The Company plans to achieve this through the ISO 45001 certification: a global management system that promotes health and safety performance championed by senior management, and one that includes a high degree of employee involvement and participation.
Gildan's implementation of ISO 45001 is well underway in the Dominican Republic, which the Company has chosen as the pilot region for the realization of its 2028 goal. Leveraging its learnings from the Dominican Republic, Gildan will work towards implementing the standard across facilities in its other regions as well. Currently, the Company has begun initial phases of the process or is carrying out gap assessments to identify the actions that must be taken to achieve the ISO 45001 certification in its other factories. With the help of its facility managers worldwide and its dedicated health and safety teams, the Company is on the right track to reaching its target in the next five years.
"Ensuring the health and safety of our workers is one of the most essential ways in which we uphold our promise to operate responsibly," finishes Mike Albright.
Find out more on how Gildan makes its apparel with respect for its people by clicking here.