The Future of Education Is More About Learning, Less About Teaching
by Kathryn Siranosian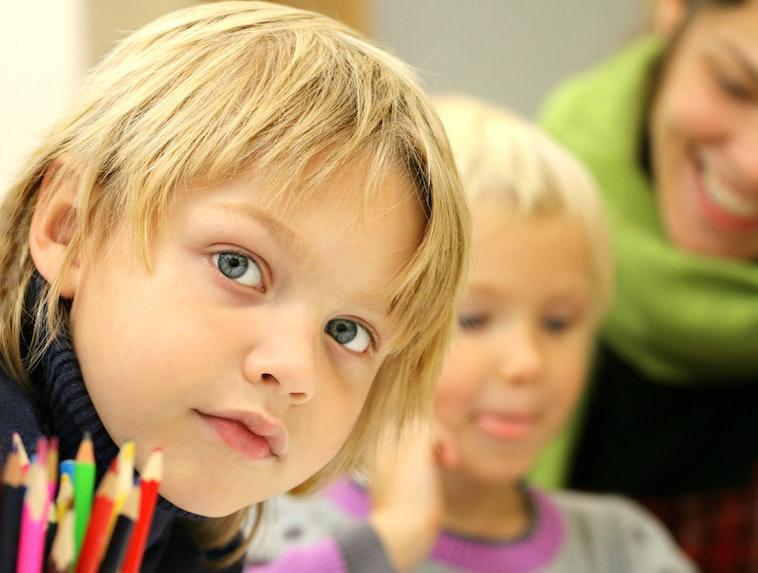 Image credit: Pixabay/klimkin
Originally published on TriplePundit
Students sitting at desks in neat rows facing the front of the room. Teachers writing on a chalkboard, delivering information to be memorized and later recalled on tests. Bells that signal it's time to change classrooms.
What most consider "typical" school design has its roots in the Industrial Age when factory and assembly line workers were in high demand.
But this one-size-fits-all, rote approach to learning is now obsolete.
After all, studies have shown that children learn differently based on individual strengths and preferences and that social and emotional learning (SEL) plays a fundamental role in academic achievement.
What's more, advances in educational technology mean learning can be more accessible and more personalized than ever before. Data-driven approaches are now available to help educators adapt the learning experience and tailor interventions to each student's unique needs.
And there are practical reasons for education reforms, as well. Simply stated, redesigning outdated school models will help students reap rewards down the road—because today's children will be entering a labor market that is predicted to favor workers who are adaptable, social, and creative over those who can perform routine tasks.
Put all of this together and you can't help but wonder: Can public schools adapt? Will they be able to meet the increasingly complex needs of students (and employers)?
For Joanna Burleson, managing director at Monitor Institute by Deloitte, the answer to those questions is a resounding "yes," provided stakeholders work together to make education more about learning, and less about teaching.
As Burleson describes it, the "grass roots"—public school families and communities—need to collaborate with the "grass top"—state and federal legislators—to update curriculum and methods, ensure the availability of adequate tools and technology, and support professional development for teachers.
"The 'roots' and the 'top' need to collaborate. It's an ecosystem," she says. "Change needs to happen at all levels."
And the Monitor Institute is available to ease transitions like these, helping clients reinvent what is thought of today as public education. According to the organization's website, Monitor Institute teams have worked on more than 40 social impact projects in the education space, many in collaboration with leading colleges and universities, foundations, nonprofits, and government entities. One of their fundamental missions is to strengthen connections and collaboration between K-12 and higher education institutions, between the public and private sectors, between funders and actors, and between teachers, parents, and students.
Burleson also stresses that the biggest barriers to education reform are not necessarily financial. In fact, building consensus and aligning behaviors around priorities is often the most challenging hurdle of all, she says. That's because it's difficult to determine which changes are most effective. How should student outcomes be graded—by test scores, graduation rates, college/job placement, or some other factor entirely? And when is the best time to look at how well students are doing—in high school, in college, or years later when they're full participants in the workforce?
"It's a paradox," Burleson says. "We all want students to graduate high school with skills and knowledge to be successful at life, but how is that measured? It can take years to gauge the impact of an education system on a student's life."
Finding the proof points to resolve that paradox is one of the main factors driving innovation to meet the challenges of 21st century education, Burleson explains.
"It's exciting to be working in this field right now," she concludes. "Organizations are doing this work, helping districts re-imagine learning. It's no longer about one style of teaching and one style of learning. It's about designing schools to better accommodate the way children learn and moving us forward, away from simply teaching to the test."
This article is part of a series sponsored by Deloitte and has gone through our usual editorial review.