Fortune 1000 Leaders Help Remove Long-term Dumping From Desert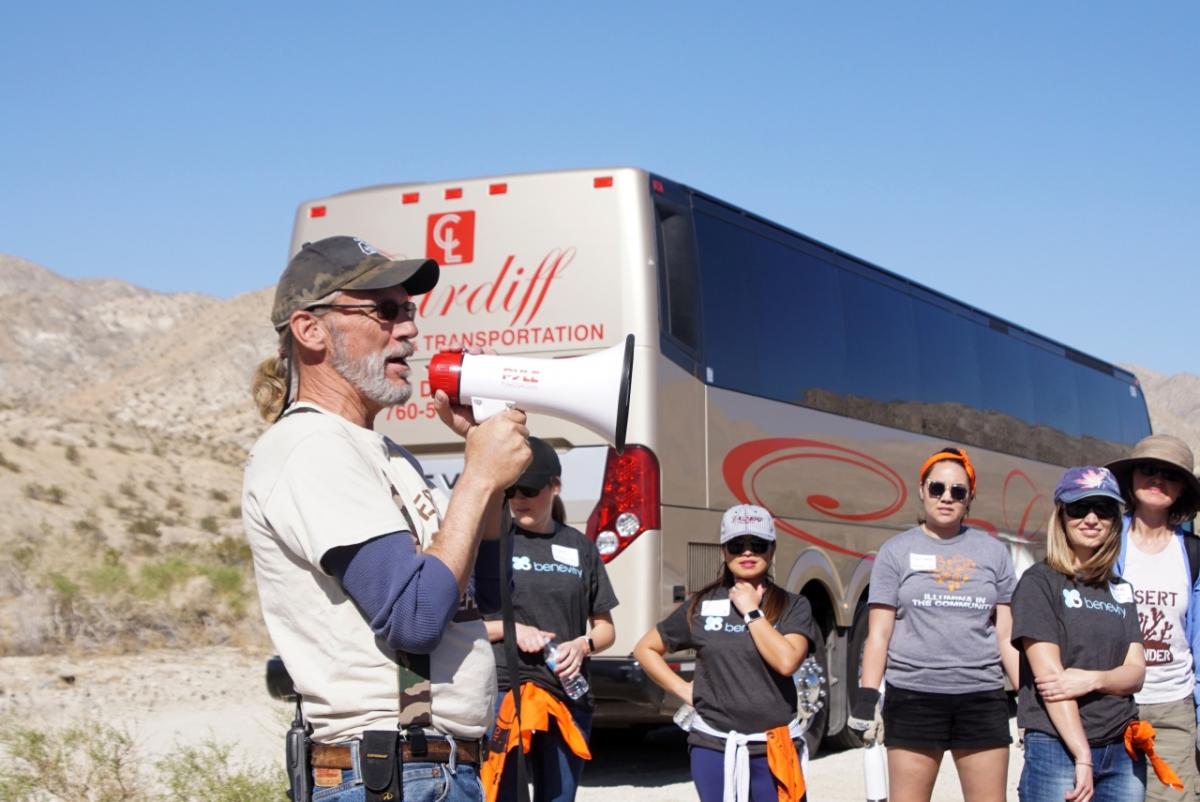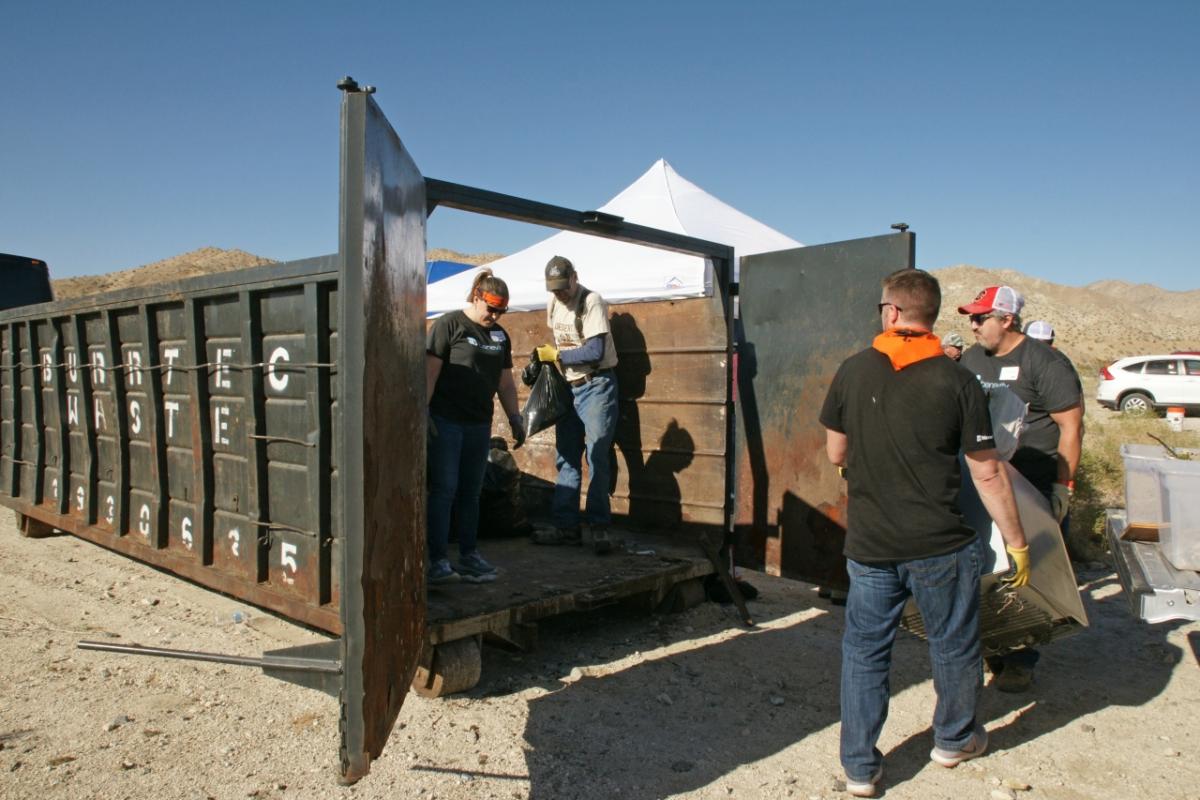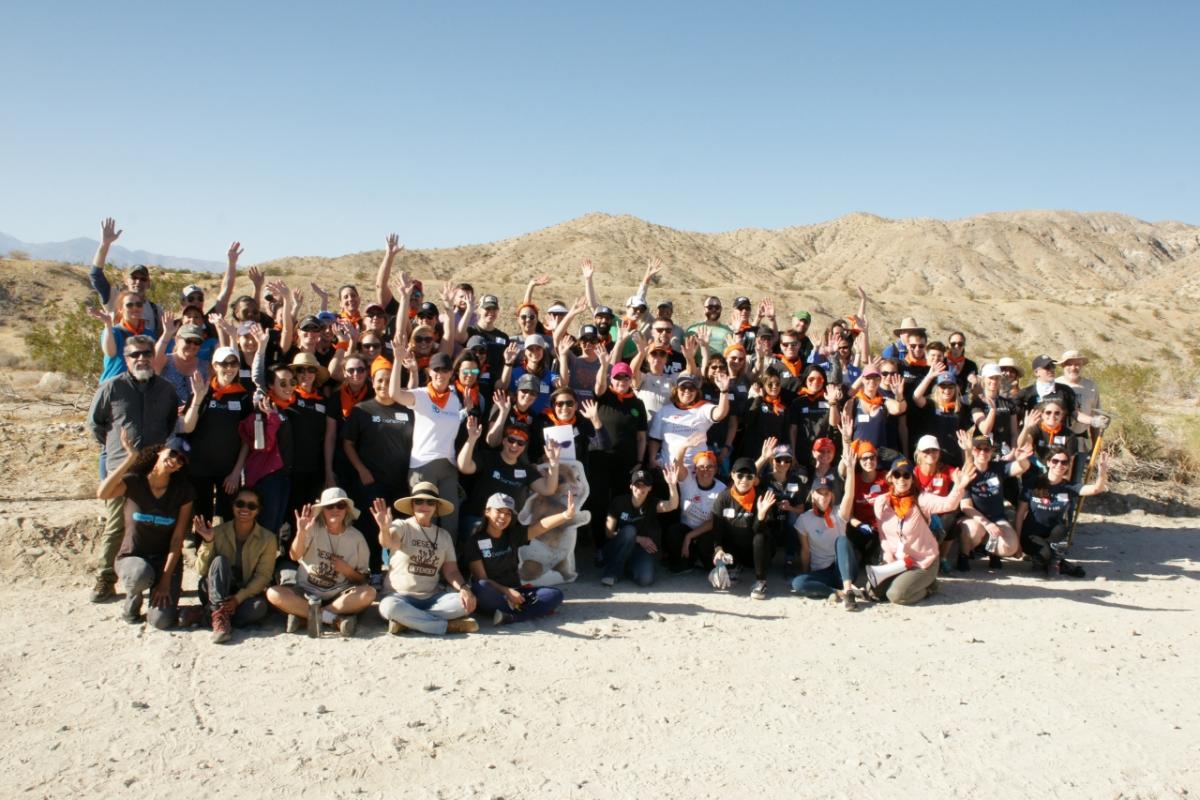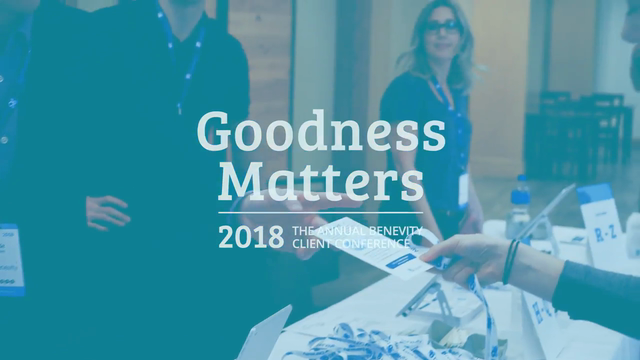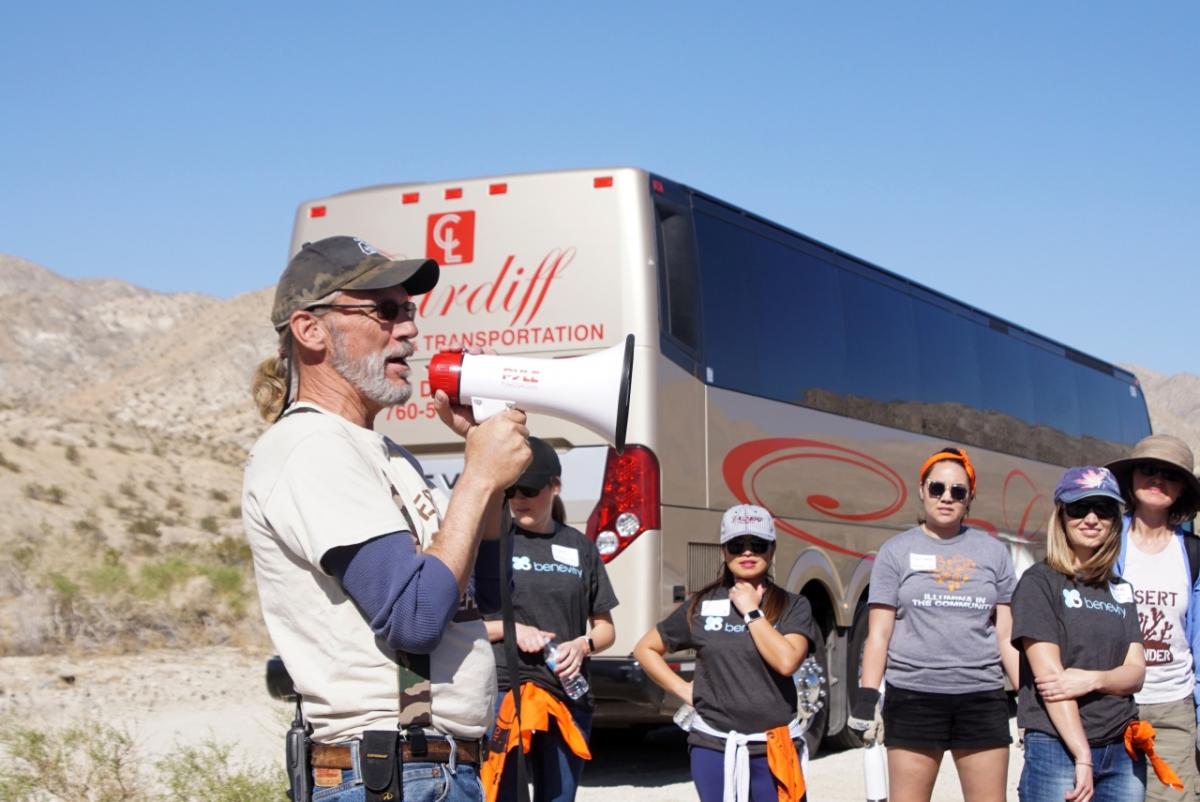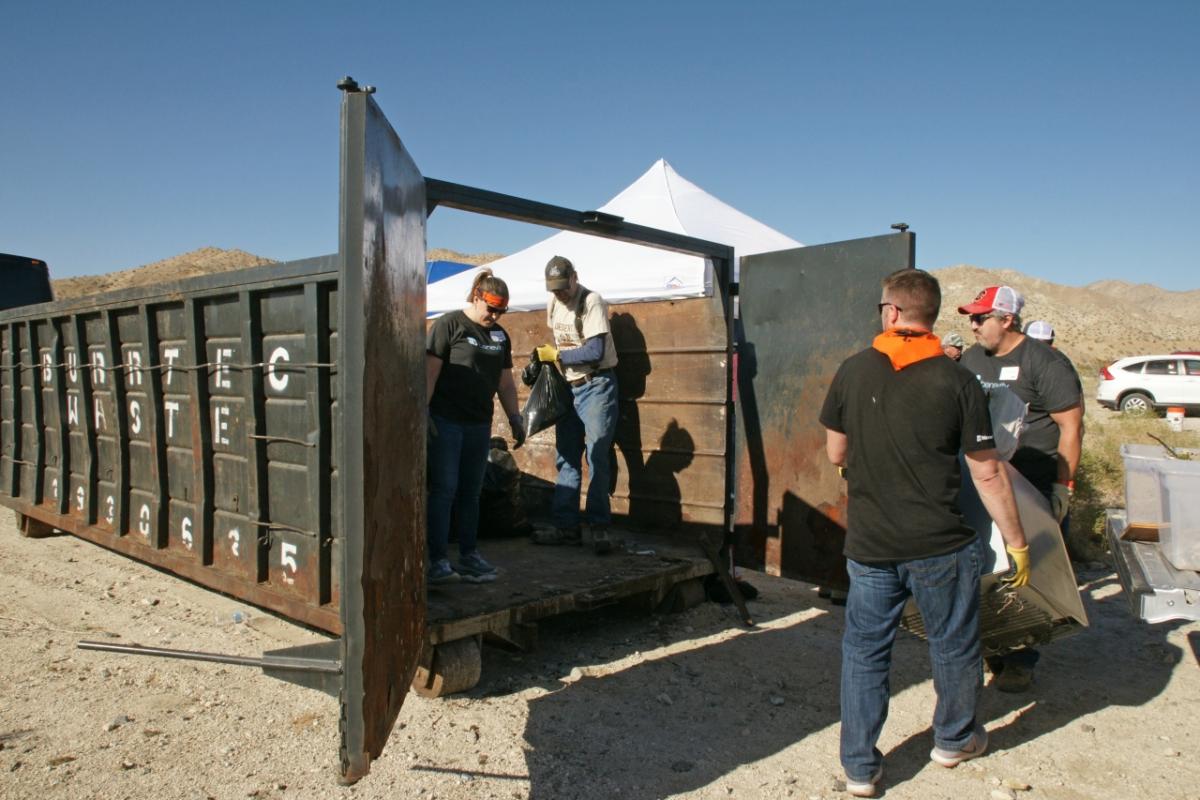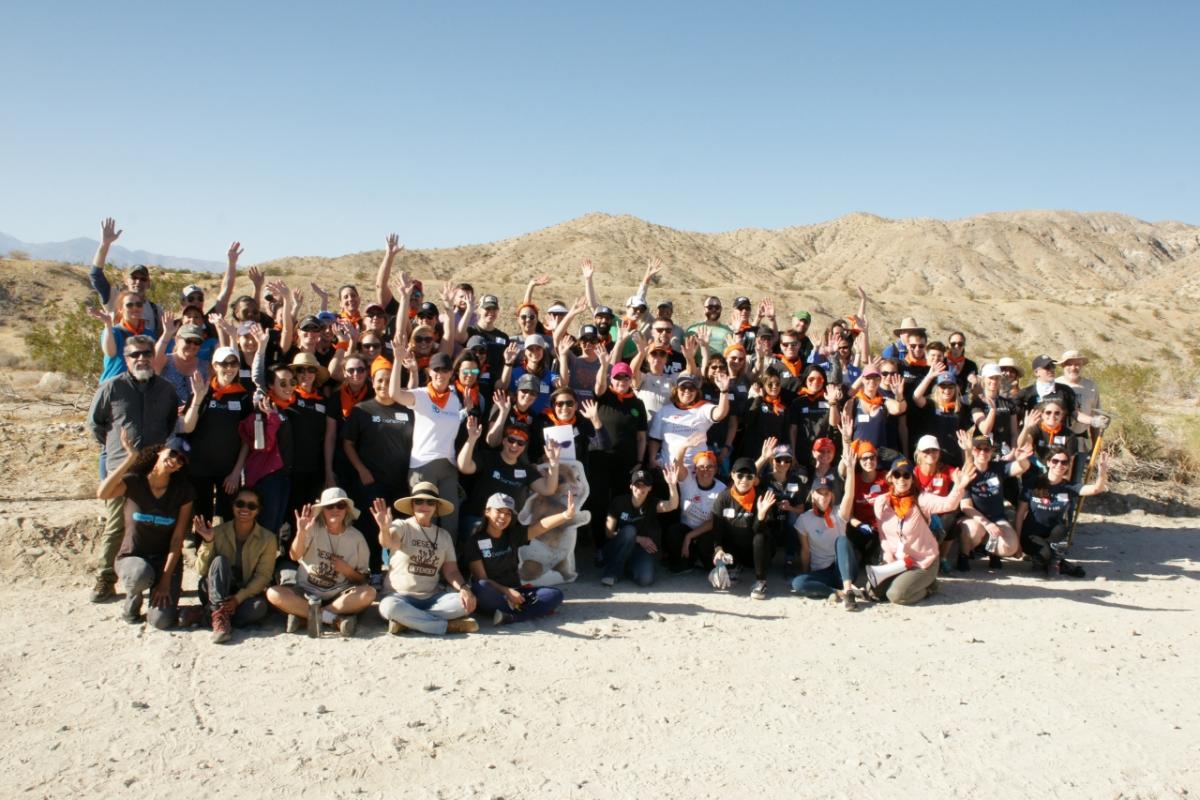 JOSHUA TREE, Calif., February 8, 2018 /3BL Media/ - Corporate citizenship leaders from 40 Fortune 1000 companies have joined the Mojave Desert Land Trust in a stewardship event organized by Benevity. 
In just two hours, a 20-yard-long dumpster donated by Burrtec was filled with old tires, household debris, broken glass, building waste, clothing and shell casings. 
Aided by Mojave Desert Land Trust volunteers and the Bureau of Land Management, 67 corporate high-flyers helped remove trash from 2-3 acres at Long Canyon, a BLM property bordering Joshua Tree National Park and Big Morongo Canyon Preserve. 
Such canyons are sand sources for the Coachella Valley. Micro trash originating in these areas can break down and enter the blow sand systems in the valley which support endangered species such as Coachella Valley fringe-toed lizard. 
Each year at their annual Goodness Matters Client Conference, Benevity partners with a local organization for a volunteering event. For the second year in a row, Benevity has selected MDLT as they want to give back to their host community in a meaningful way and understand how important environmental concerns are to Californians.
"We were happy to partner with Benevity once again in this stewardship event. Thanks to the hard work of these corporate citizenship leaders, we were able to remove large-scale waste from an important piece of land bordering Joshua Tree National Park. We applaud Benevity for creating opportunities for people to connect and do their part to conserve this incredible landscape."  - Jacqueline Guevara, Director of Public Engagement, MDLT
"Our clients are driven by a shared purpose of infusing Goodness into their workplace and the global community. As we come together in Palm Springs to share best practices and discuss trends that are transforming the corporate giving landscape, it's only fitting that we share some of that passion by volunteering with an organization that protects and cares for the local environment and wildlife." - Sona Khosla, VP Marketing at Benevity
Benevity, Inc., a B Corporation, is a global leader in online workplace giving, matching, volunteering and community investment software. Many global brands rely on Benevity's award-winning cloud solutions to power corporate "Goodness" programs that attract, retain and engage today's diverse workforce by connecting people to the causes that matter to them. With software that is available in 17 languages, to more than four million users around the world, Benevity will process over a billion dollars in donations and 10 million hours of volunteering time this fiscal year to more than 100,000 charities worldwide.
 
The Mojave Desert Land Trust (MDLT) is a 501(c)(3) non-profit organization with the mission to protect and care for lands with natural, scenic, and cultural value within the Mojave Desert. For more information, visit www.mdlt.org
###
Media Contact
Jacqueline Guevara, Director of Education & Public Engagement, Mojave Desert Land Trust
Phone: 760-366-5440 x 226
jacqueline@mdlt.org