Food for Thought: JetBlue Partners With Innovative Food and Beverage Brands Merging Product With Purpose
By Sophia Mendelsohn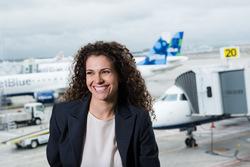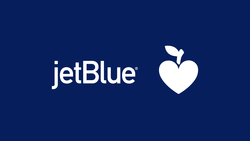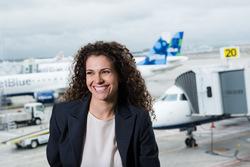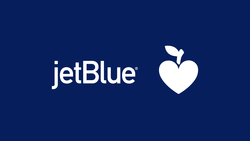 Originally published on CSRwire
It is no secret that airlines haven't traditionally been associated with fresh and responsible foods. That is one of the many reasons it's such an appealing area to work on within the sustainability department of an airline. Food has become a way for people to express and act on their social engagement and personal lifestyle. As the customer, just because you bought an airplane ticket doesn't mean you suddenly want junk food or have stopped caring about your food preferences.
I work with our product development and strategic sourcing teams to find and bring on food and beverage companies who deliver social and environmental benefits through their products. That means products that reduce waste (like a beer made of otherwise discarded wheat) or a snack that is nut and gluten free. Being a successful supplier to a commercial airline is no easy task -- especially for small businesses. Through our BlueBud  (buddies + budding new companies) business mentoring program, we are giving responsible food and beverage companies an insider's advantage.
Sophia Mendelsohn is currently the Head of Sustainability at JetBlue Airways, where she is shaping policies and practices that enhance JetBlue's competitive advantage and reduce environmental impact. Prior to JetBlue, Sophia was Head of Sustainability, Emerging Markets for Haworth Inc., a multinational manufacturer in the corporate real estate industry. At Haworth, she was responsible for increasing sustainable product offerings in emerging markets, including Asia, Latin America, and the Middle East.