Can SDGs Shape the Future of Corporate Disclosure?
By Libby Bernick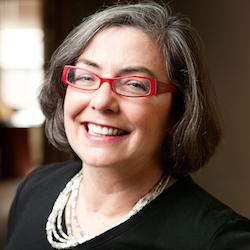 Originally published by CSRwire
Business is showing increasing interest in using the Sustainable Development Goals (SDGs) to inform and enhance their social and environmental programs and ultimately their business strategies. The SDGs were adopted by the United Nations in 2015 and include 17 ambitious goals and 169 targets aimed at ending poverty, protecting the planet and ensuring prosperity for all.
The appeal of the SDGs for companies and financial institutions is that they harmonize the social, environmental and economic aspects of sustainable development—and perhaps most importantly—provide a clear vision of what the international community wants to achieve. It gives meaning and purpose, not just to corporate sustainability programs, but to an organization's business objectives.
Libby Bernick is Global Head of Corporate Business for Trucost, a London-based research firm that measures and values the way businesses depend on natural capital to grow revenue.  Since 2000, Trucost data and models have been used worldwide by investors and corporations to quantify environmental performance and risk in business terms and direct the flow of capital toward more sustainable business models.
Libby has worked in executive positions developing products and programs that enable companies to measure resource and commodity risks in portfolios and supply chains.  An author of numerous articles and a frequent speaker at international industry forums on valuing natural capital, Bernick is expert in business strategies that incorporate sustainability-based market opportunities and environmental metrics.   Ms. Bernick has degrees in engineering, chemistry and biology and over 25 years of experience working with businesses to integrate environmental performance into operations and decision-making