Female Founders Forum: Chef and Entrepreneur Lisa Tse Speaks About the Challenges of Starting Your Own Business
"It's tough to start up"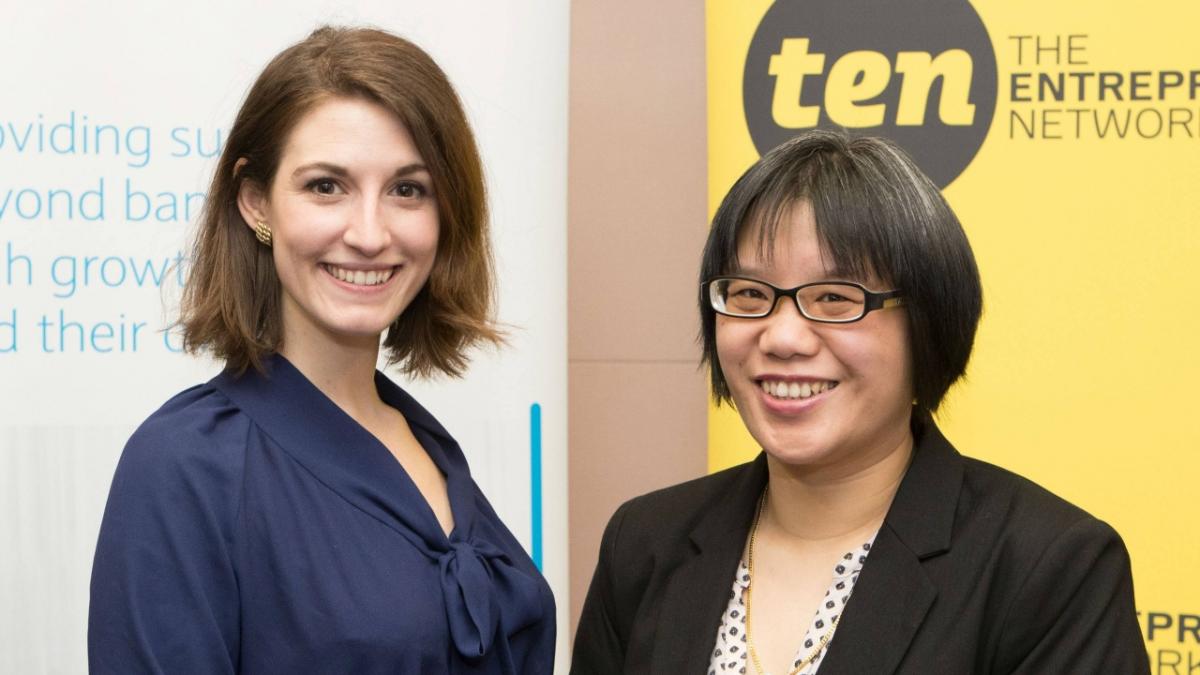 Entrepreneur Lisa Tse (right) with Katrina Sale, founder of Wisetree (left)
Originally published on Barclays
In the same week that the UK Government appointed its first 'Minister for Loneliness', we sat down with acclaimed chef and entrepreneur Lisa Tse, who spoke to us about the challenges of isolation and loneliness that often come with the early stages of starting a business.
Lisa, founder of the award-winning Sweet Mandarin restaurant in Manchester and author of bestselling Chinese recipe books, initially secured investment for her business, which she founded with her sisters, on BBC's Dragon's Den. Sweet Mandarin went on to win Gordon Ramsey's Best Local Chinese Restaurant and she was awarded an MBE in 2014 in recognition of her services to food and drinks.
Barclays was hosting the latest of its Female Founders Forum 'speed-mentoring' sessions, in partnership with The Entrepreneurs Network, at our offices in Spinningfields, Manchester. Lisa was one of a group of experienced businesswomen offering guidance and mentorship to the next generation of female entrepreneurs who had stepped forward to ask for advice.
"Sometimes when you're in business it's very lonely" said Lisa, raising a theme that resonated with many of the women in the room. "You're trying to solve all these new and challenging problems all on your own, and actually speaking to someone else who's been on their own business journey can really help clarify your strategy."
Although Lisa has been very generous with her business advice and guidance to those who seek to follow in her footsteps, the Female Founders Forum was the first time she'd attended a formal business mentoring event, a format that is become increasingly in-demand and valued by entrepreneurs starting out. Barclays decided to host a series of these events around the country to help female business owners feel less isolated in their enterprise, and allow them to seek advice and encouragement from those with shared experiences.
"It's a great honour to be asked to be a mentor" said Lisa, although she reflected that it was perhaps harder for previous generations of businesswomen, who either didn't feel able to ask for help, or did not know where to seek it.  
She acknowledges her own good fortune in starting her business, having founded it in partnership with her sisters, meaning she benefited from a strong family support network. Besides her big funding break in Dragon's Den, she credits Hakkasan and Wagamama founder Alan Yau as one of the mentors who inspired her to believe in herself and her business venture.
Juliet Rogan, Head of High Growth and Entrepreneurs at Barclays, explained why she felt so strongly about the issue, and why the bank was backing female enterprise in this way: "Diversity is a key driver of innovation so it makes commercial sense to encourage more female led enterprise, and at Barclays we are passionate about making this a reality. In my experience, female entrepreneurs don't want special treatment, they just want a level playing field when it comes to starting and scaling a business."
The advice Lisa would give to anyone thinking of starting their own business is the same she was given when she first took the leap into enterprise: "Never give up; to believe in yourself is very important. You can be knocked down in business, and it is very disheartening, but nothing's impossible, just keep going!"