ENGIE and IVECO Inaugurate a New Natural Gas Refueling Station in Turin Italy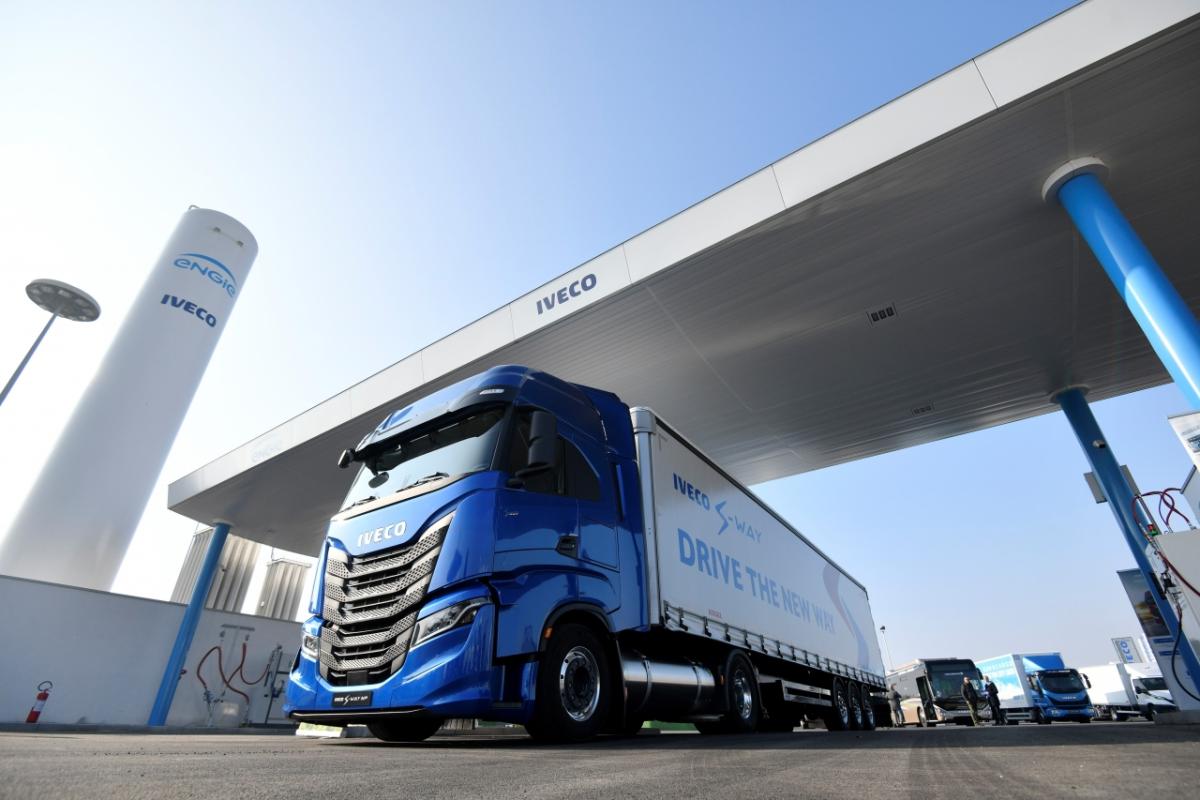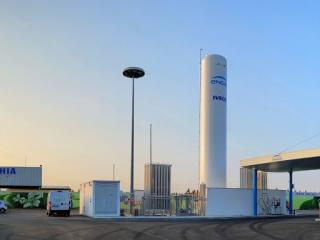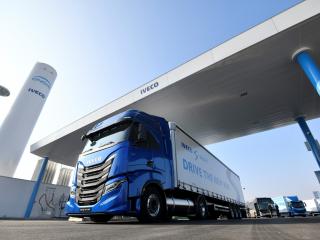 ENGIE Italia, an energy and services player driven by the mission of leading the transition to CO2 zero emission, and IVECO, a commercial vehicles brand of CNH Industrial N.V., have opened a new state-of-the-art gas refueling station in Turin, in the North West of Italy, following the agreement signed in 2017.
This refuelling station has been built specifically for heavy duty vehicles and consists of two LNG (Liquefied Natural Gas) and four CNG (Compressed Natural Gas) dispensers, as well as some charging stations for electric vehicles powered by a photovoltaic system located on the roof.
The enormous advantage of natural gas compared to diesel, GPL or heavy fuels is represented by the 95% reduction of fine particles (PM), 90% less nitrogen dioxide (NO2) as well as a significant reduction in CO2 emissions.
Mobility alone accounts for 20% of global energy consumption, 24% of global CO2 emissions and 95% dependence on oil. Sustainable mobility is therefore a fundamental driver on the road to the zero-carbon transition.
This project is the concrete  expression of ENGIE's commitment to contributing to the development of green mobility, focusing on alternative fuels such as electricity and natural gas, and IVECO's commitment in its role as leader in the field of natural gas vehicles.
"ENGIE's goal is to implement solutions with a view to decarbonizing and this project is an example of that," said Matthieu Bonvoisin, Director Infra Energy Business line of ENGIE Italia - In Northern Italy, there is a very high level of CO2 emissions. 50% of these emissions are produced by private heating, 25% by industries and 25% by transport. The development of a network of LNG refuelling infrastructures allows a decrease in the polluting effects for heavy transport. In addition to reducing the environmental impact, this solution also allows a reduction in noise pollution, as the vehicles powered by LNG are quieter than those powered by diesel. ENGIE has twenty years of experience with over 160 service stations in Europe. This project expresses the desire to strengthen our expertise in sustainable mobility in Italy."
"IVECO has pioneered natural gas technology in transport and been instrumental in the development of the distribution network," said Fabrizio Buffa, Gas Business Development Manager, IVECO. "Natural gas  is the mature solution immediately available to decarbonize long haul, and this agreement with ENGIE for the opening of new refuelling stations is part of our holistic approach to green transport. We believe that it is crucial that all the players in the sector work together in order to achieve truly sustainable transport in the timeframe driven by regulations to address Climate Change".
The 2017 Memorandum of Understanding (MOU) between ENGIE and IVECO aims to expand the various joint projects: from France, passing through the United Kingdom, to Romania. At the same time, work in Italy continues: ENGIE is working on three additional L-CNG station projects in northern Italy, in addition to the installation of dozens of electric charging points throughout the country.